4 Marvelous Tools to Remove White Background Online
Apowersoft Online Background Eraser
Apowersoft Online Background Eraser lets you remove white background with a single click, so you can add your own background, and create gorgeous social posts. The whole process takes place online, saving a significant amount of time. You don't need any specific experience or skills, the Online Background Eraser will do everything automatically and you can preview the before and after effect. Below are the quick steps you can follow to remove white background online free.
First open the Apowersoft Online Background Eraser page in the browser and click the "Upload Image" button on the right to upload image.
Then white background from your image will be automatically removed.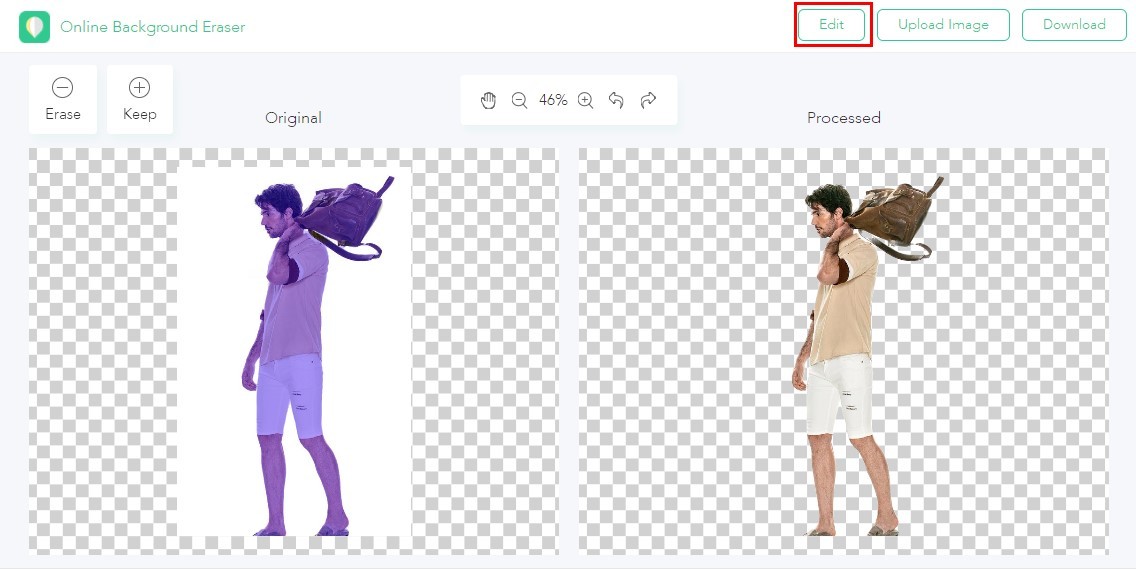 If you intend to make your new background a solid color, click the "Edit" tab and pick a color to create a colored background underneath your image. Click "Move" button to change the size and rotation of your photo.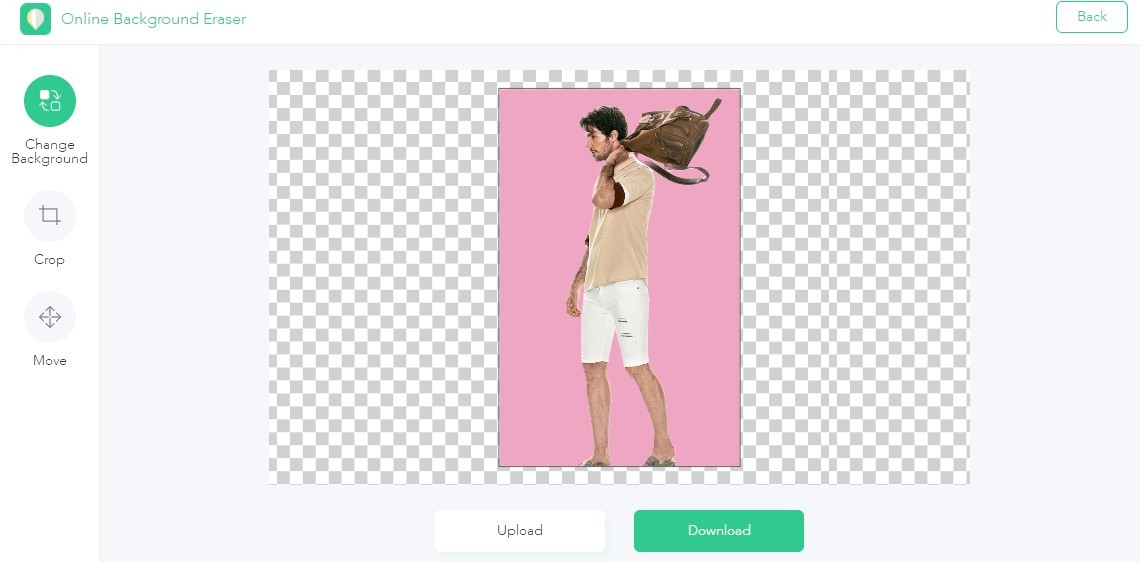 Finally click "Download" button to download edited image on your device.
The Con: Only supports portrait recognition online. Download desktop version to get more recognition features.
Clipping Magic
Tired of waiting to see the effects of your edits? Clipping Magic helps you quickly and easily remove white background online. It not only automatically presents the results but also offers manual editing if you are not satisfied with the cutout. Moreover, Clipping Magic enables you to upload large numbers of images, and then clip the images in rapid succession. The steps are given below.
Click the "Upload Image" button or just drag your photo on the Clipping Magic page.
As soon as an image has been uploaded, it will automatically erase the background from your images.
In case you need to edit by yourself, use the green tool to mark part of the foreground to keep the subject and use red tool to mark background to delete white background.
If you are content with the cutout, click "Subscribe to Download" button to save your cutout on your computer.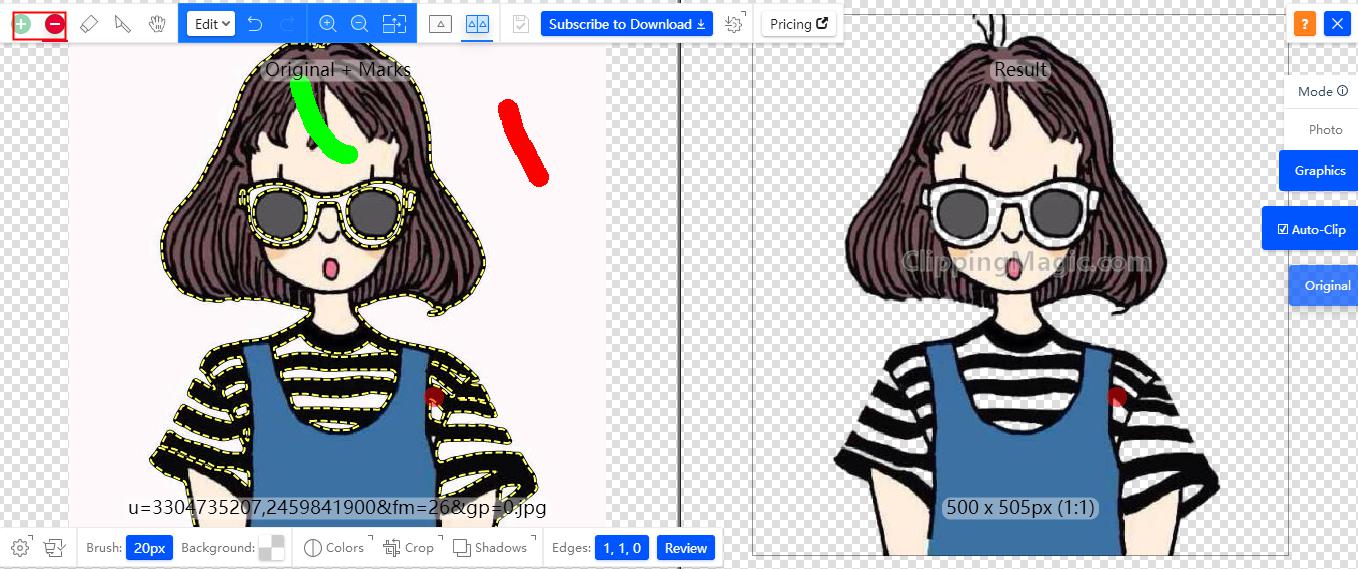 The Con: A subscription is required for downloading images without a watermark.
PNG Transparency Creator
PNG Transparency Creator is one of the world's simplest online PNG transparency maker which removes white background from image with zero effort. This tool replaces any solid color and its close color tones in a PNG photo with transparent pixels. By default, 30% similar color tones are matched but you can change it as you see fit. Here are the steps to remove the white background out of your photo.
First click gray square on the left to import your PNG image in the editor.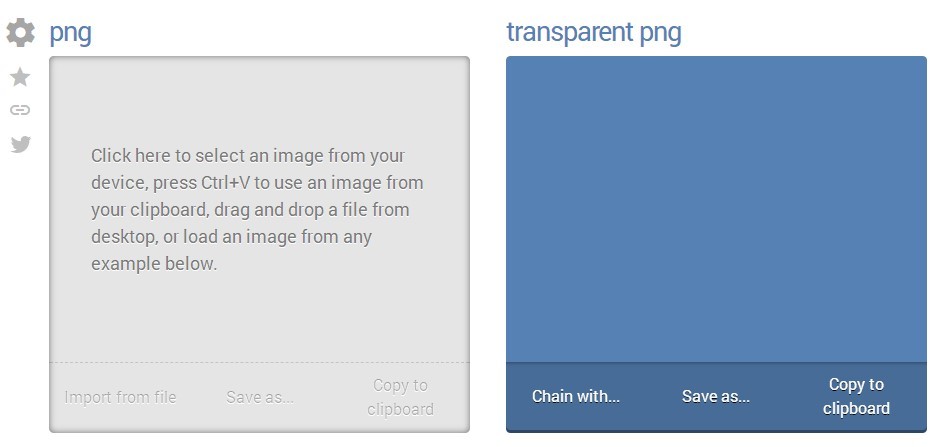 Then you will instantly get a transparent PNG on the right.
Finally, hit the "Save as… "button to download the edited file on your computer.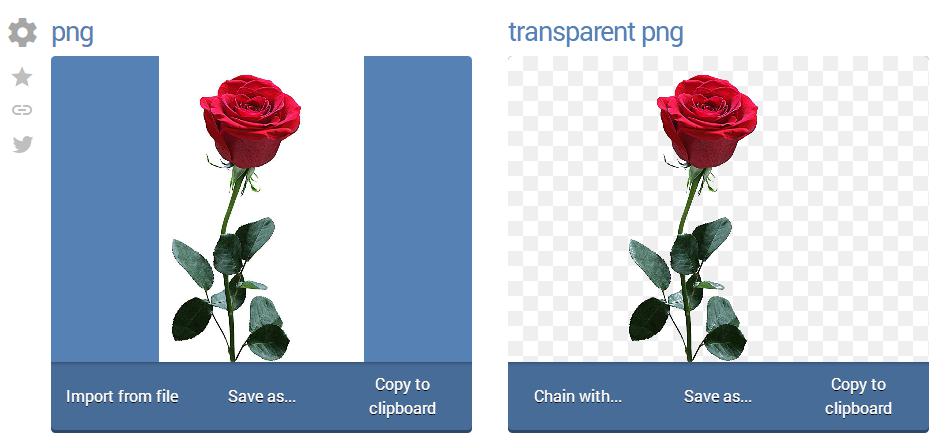 The Con: Doesn't provide different backgrounds if you want to change the color of your photo.
Image Online.co
Image Online.co helps you easily delete white background online and it's completely free to use. No special skills are required to remove white background using this tool. In case you want to convert the format or edit a photo like adjust the size or brightness after removing the white background, a tool bar are offered on the left. Just refer to the steps below to remove white background.
First click "Select Image" button on the top to import your image from your computer.
Then the result will be automatically presented within a few seconds.
You can also adjust dirty white level, to erase the neighbouring color of white in images.
Once satisfied with the results, you can press "Download Image" presented on the page to download your final file.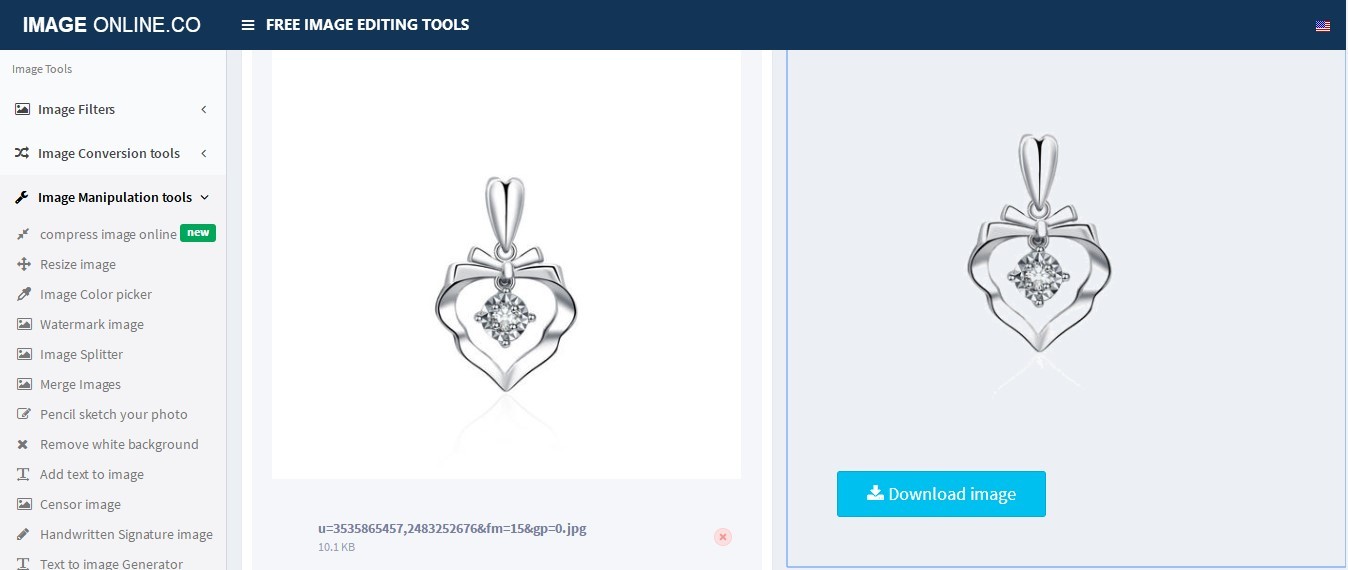 The Con: Doesn't provide different backgrounds if you want to change the color of your photo.
Conclusion
The four tools we mentioned above can help you remove white backgrounds online quick and easily. Of all the tools, Apowersoft Online Background Eraser provides rich and powerful functions and is therefore is highly recommended.