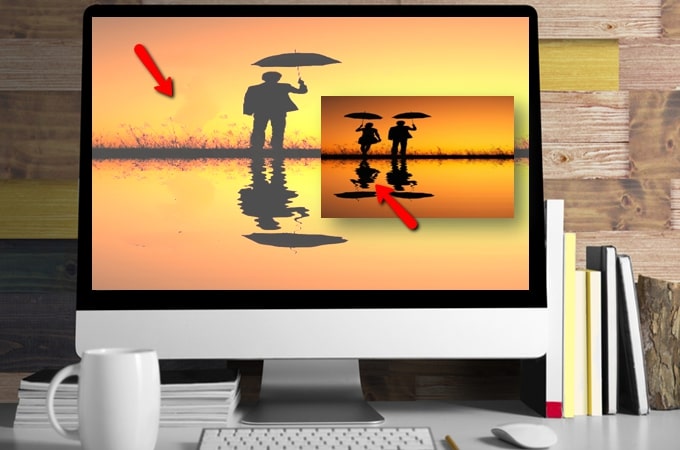 Have you ever taken a photo that ended up with unwanted visitors in the background? It is a common issue that surely most people have experienced. There are tools that can definitely help you like Photoshop. In this article, we introduce how to remove people in Photoshop, but we also included some other great Photoshop alternatives when it comes to get rid of person from the photo. Let's find out what they are.
How to Photoshop People out of Picture
Photoshop is well known for its complete range of editing features. You can easily remove a person or any unwanted object from a photo using its healing features, such as the spot healing brush tool, healing brush, patch tool, and more. No doubt that Photoshop can do anything you want in your photo. However, the only downfall is it's difficult to navigate, especially if you are just a beginner. You can just refer to the simple steps to photoshop a person out of a picture here.
Run the program, under "File", choose "Open" to upload the photo that you need.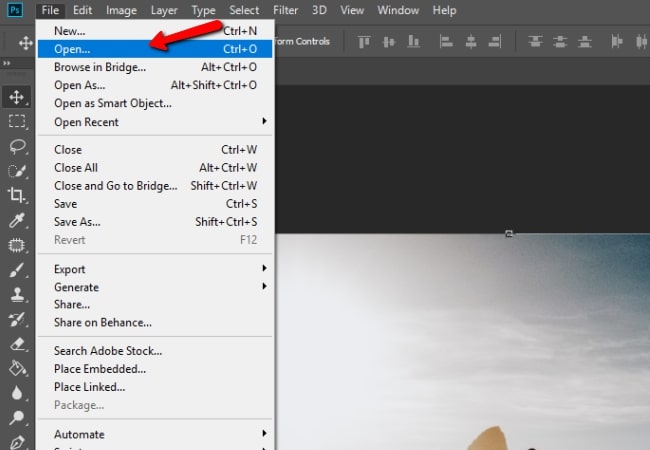 Next, go to the toolbar and look for the "Spot healing" icon and choose from among those tools to help you remove a person from your photo.
Then highlight the person that you want to remove on the photo with your mouse.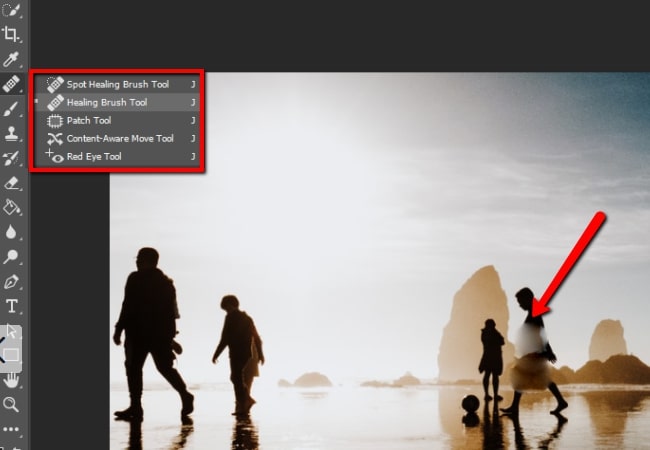 Lastly, if you are okay with the effect, you can go to "File" > "Save as" to save your work.
We also included some of the best alternatives to Photoshop that can remove a person from a photo but with a much more intuitive interface and simple and straightforward functions.
Simple Alternatives to Photoshop Person out of Picture
Apowersoft Watermark Remover
Apowersoft Watermark Remover is probably the best alternative to photoshop person out of picture with its user-friendly interface and easy-to-understand features. This software can magically remove the unwanted object on your photos and videos not only persons that are not invited on your photo but also watermarks, logos, text, wires and many more. This software provides three selection tools to choose objects of any type. Besides that, its AI function is very powerful in removing the element which has complex backgrounds. You can easily get your satisfied picture with the help it. You can refer to the simple steps below to know how to remove people with this Photoshop alternative.
Download and install Apowersoft Watermark Remover on your desktop.
After that, choose "Remove watermark from image", and click the plus sign icon to upload the photo that you need.


Select the remover methods, and the tools to highlight the person that you want to delete with the mouse.


Once done, hit "Convert" to process your photo, then click the "Open folder" to check the result. Your file will be automatically be saved on your computer.

Remove Object
If you want to remove a person from a photo in a great Photoshop alternative on your Android smartphone, Remove Objects is the perfect app for you to try. This app offers almost all the editing tools to remove any unwanted object from your photos such as a person who is not invited to your group photo, a photobomber, or someone who is just teasing you. Furthermore, this app will let you adjust the light intensity in your image.
Download and install the app on Google Play.
Select "Albums" and upload the photo to your gallery.
Choose "Object Removal", then tap the "Eraser" icon.
Using your finger to highlight the person you want to erase, and tap the arrow button at the lower right section of your phone screen.
Lastly, hit the "Export" icon and choose where you want to save your edited photo.

WebinPaint
WebinPaint is an online tool with which you can photoshop person out of picture. With it, you can remove a person from a photo just like in Photoshop in a professional way. You can easily remove any undesirable object from your photo such as a person, watermarks, logos, text, wires and more. Moreover, you can easily access this tool because you don't need to install anything or sign up for an account.
Go to your browser, and search for the tool's official website.
From its interface, click the "Upload Image" button and upload the photo that you will use on the tool.


Choose the red circle button and highlight the person that you want to remove.
Then click the "Erase" button at the upper left corner of the screen.
Finally, click the "Download" button to save your file on your computer.

Conclusion
Photoshop is one of the best and well-known software program for photo editing, and offers a complete set of tools for removing any unwanted object from photo. However, if you are not professional it will be difficult to use this tool. Thus we provided a few great alternatives to help you photoshop a person out of a picture. You can share your thoughts in the comment section below.