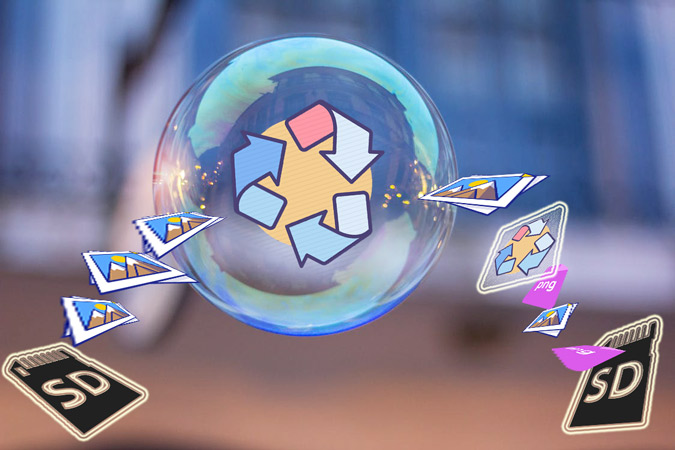 A memory card is a small storage device that is used to save digital information such as music, videos and images. It is often used in mp3 players, mobile phones as well as on camera. If you saved pictures on this type of storage and they were lost for some reason, there is still a chance to recover deleted photos from memory card.
Ways to Recover Photos from Memory Card
There are several methods available on how to do this. We will talk about three ways in this article and two of them are free, while the other comes with a cost. These options have their own pros and cons so it's best to learn about them to weigh the best choice for you.
Glary Undelete
The first method that we will discuss is Glary Undelete. It's fast to install on the computer because it has a small size and it also would not take much space. It has an easy to understand user interface and it can be used to free recover photos from memory card and other lost files. It can also restore missing data from your PC's hard drive and other USB flash drives. This can be done conveniently because of its advanced filter. It lets you search images or files by size, date or even using wild characters.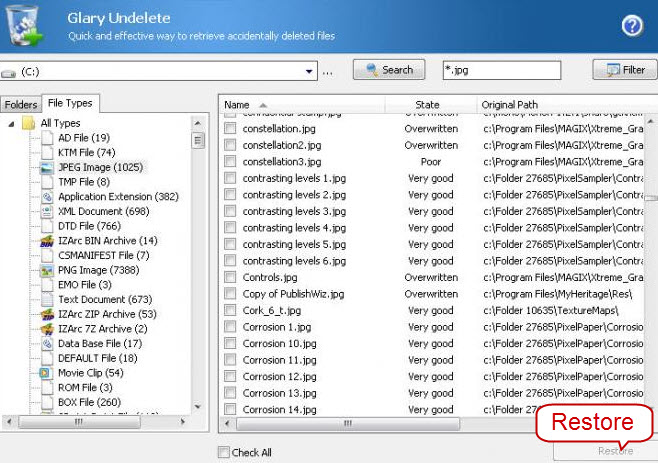 iCare Card Recovery Free 2.0
Next on the list is iCare Card Recovery Free 2.0. This is another application that you can download and install without a cost. Insert the memory card on a card reader and connect it to your computer. Launch iCare Card Recovery and it will give you various options for recovery. Choose the best choice and it will scan on your storage. You can then recover the files on the search result.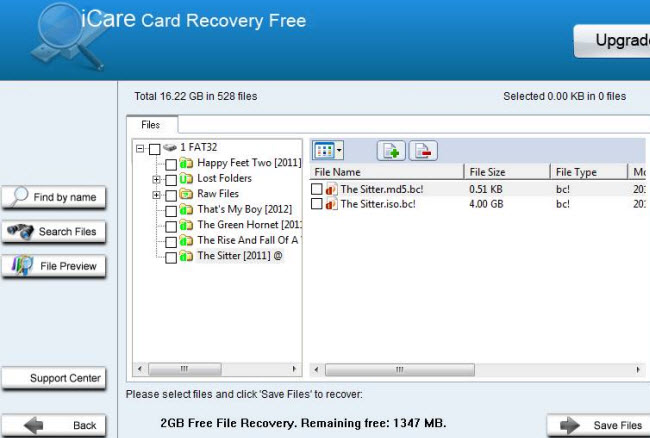 However, this memory card photo recovery software also has its drawbacks. There are files that it cannot recover and it is only limited in restoring up to 2GB of data. While it comes with a preview, it doesn't always work. Moreover, files found do not have their file names. Instead, they are named with random characters so finding a specific file can be a pain.
Data Recovery recommended by Apowersoft
Last but certainly not the least on our photo recovery options is Data Recovery. It comes with a price but this is a powerful application so every penny will be worth it.
It can recover over 500 file formats and it works to restore files on Windows, Mac, memory cards and other removable storages. It offers two recovery modes, which are the wizard mode and standard mode. The wizard mode will scan missing files by just answering two questions. The standard mode on the other hand gives you five scan options to select from. It also comes with a file filter to make search easier. You can search using the file name, date created or modified, the path, file size, etc. It has a preview feature that lets you see files before restoring them to determine which you would like to save. Most of all, it can effectively bring back your missing photos and files.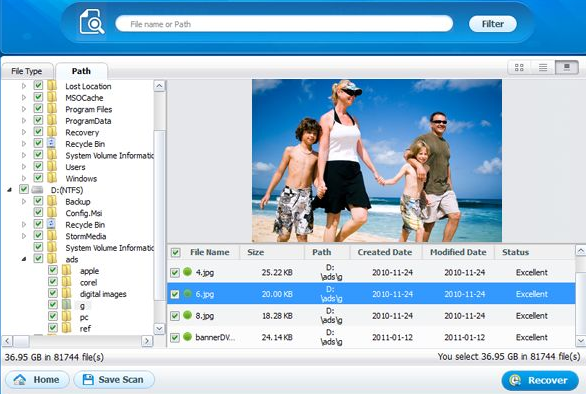 After going over the three methods on how to recover photos from a memory card, we could conclude that the first two options, which are Glary Undelete and iCare Card Recovery Free 2.0, are good choices if you are looking for a free application to recover files. However, they are not powerful enough to restore all missing data. So if you prefer a program that can recover all your lost images, then Data Recovery recommended by Apowersoft is a clear winner.