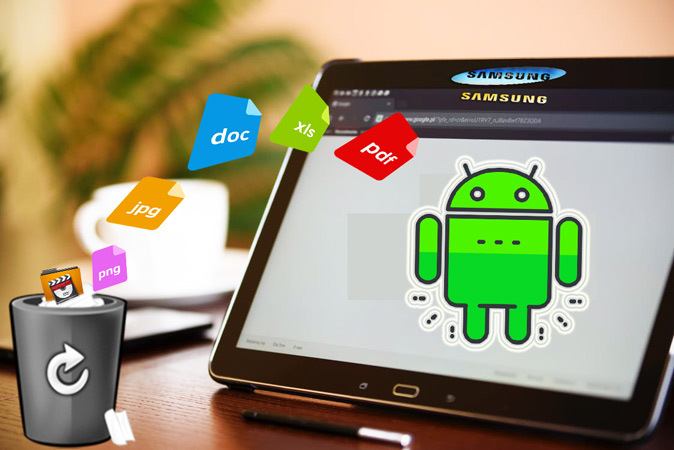 Mobile devices like cell phones and tablets are commonly used by people from different parts of the worlds today. And Samsung is one of the leaders in this industry. Aside from its various models of mobile phones, it also comes out with its Samsung Galaxy Tab series (Tab 3, Tab 2, Note 3, etc). These are various units of Samsung tablets with the displays varying from 7 to 10.1 inch. Some of these tabs support WiFi connection and have GPS feature. Others support 3G/4G and come with phone capabilities like SMS and voice calls. They can also save various files including music, videos and images. But if these files were missing due to some reasons, you still have the chance to recover data from Samsung tablet.
How to Recover Deleted Files from Samsung Tablet
Losing files in your Samsung tablet can be nerve-wracking. But there's no need to worry because as mentioned, you can still get them back. In this article, we will go through two methods on how to do this. Read on to learn more about these tools and see which solution is best for you.
Android Data Recovery
First on our list of Samsung tablet recovery applications is Android Data Recovery. This is an effective and easy to use tool for recovering missing files on your tablet. Aside from Samsung, it also supports other Android devices like Sony and HTC. This is a safe program, so you can be sure that your information is kept private.
Not only can your media files be completely restored but lost contacts and SM. It supports preview of scanned files so you can decide which of them you wish to recover and which files you do not want to restore. It has a basic user interface making all steps and options instinctive. Furthermore, you will be guided on what you need to do to have your tablet detected.
However, I would still provide you with the detailed steps on how to recover deleted files from Samsung tablet using this application. You'll find that you can do this without difficulties even if you're a novice in this area. Here are the steps.
Download and install Android Data Recovery on your computer from the above link address.
Once completely installed, launch the application to start the process.
Using your USB cable, connect the tablet to your computer.
Enable USB debugging by clicking on the Android version of your device. This will show you the steps that you need to do on your tablet.

You will then move to the next window that has the "Start" option. Click this for the tool to start analyzing your tablet's content.
Click "Allow" when you get a Superuser Request message on your phone and make sure to check on the "Remember" box.
Click "Start" on the program's window once more to continue scanning for lost files.
After the scan process is done, check on the files you wish to restore and click on the "Recover" button.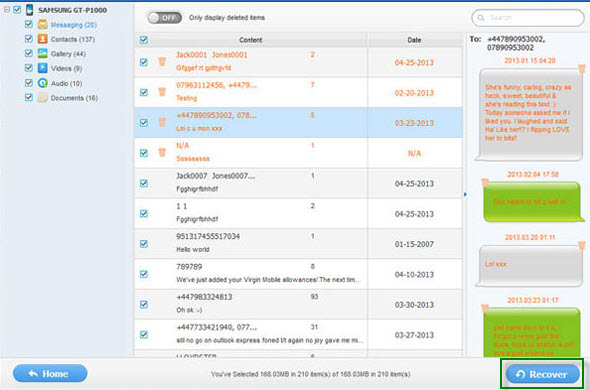 EaseUS Data Recovery Wizard Free Edition
Another application that you can use to recover deleted data on Samsung tablet is EaseUS Data Recovery Wizard Free Edition. This costs free and it can also find missing files from your tablet. It has three recovery modes including deleted file recovery, complete recovery and partition recovery. Choose your option, start scanning to restore your files.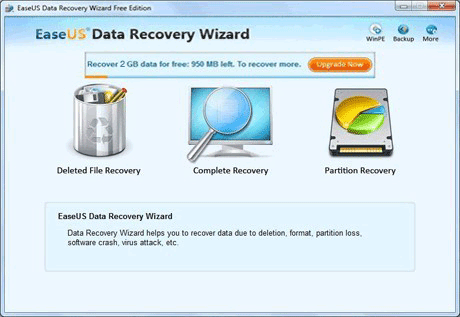 However, the drawback is that you are only limited to restoring 2GB of data. So if the files you wish to get back are more than that size, you may not be able to get them all. That's unless you upgrade, which will cost you money.
Conclusion
Now that you have read about your options on how you can recover lost files from Samsung tablet, you will not feel nervous about losing important files anymore. If you do not want to spend anything with the recovery process, EaseUS Data Recovery Wizard Free Edition may be the right tool for you. However, if you need to recover huge files and you want to make sure all missing files can be retrieved, you can never go wrong with Android Data Recovery.