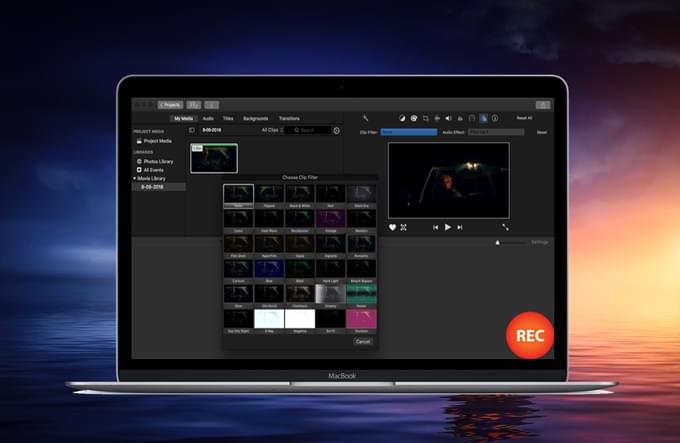 iMovie is a video editing program developed by Apple Inc. for Mac and iOS devices. This tool can help you put life into your videos by creating Hollywood style trailers, with its 29 trailer templates. After editing, you can easily send your video clip via iCloud, or share it to various social network sites like Facebook, YouTube, CNN iReport, and Vimeo. Aside from these, many users often use iMovie to record video, which is useful for creating instructional videos. However, not all Mac users know how to record using iMovie. In this case, this article will discuss some tips and guide regarding the ways to record iMovie.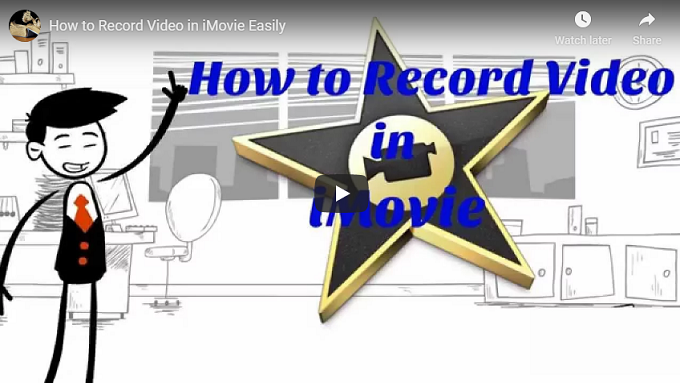 1. Guide to make video recording in iMovie
2. iMovie alternative way to record video
How to capture video in iMovie
iMovie is often known as a video editing tool, but aside from this function, it can also be used to record webcam. Therefore, you can directly edit the video once it has been recorded. There are two ways in recording video in iMovie, one is by using the built-in iSight camera, while the other one is by using an external iSight camera.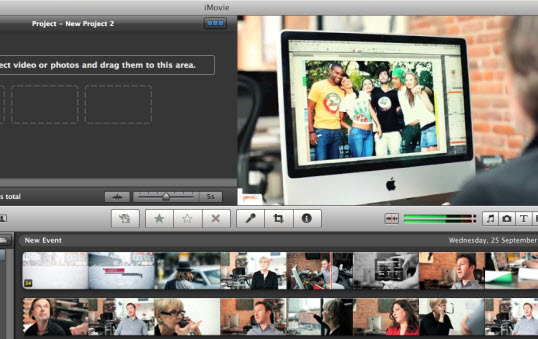 If you are using the latest Mac device, then your device should have a built-in iSight camera. Just hit the import button on the toolbar and locate the camera feed that you want to capture, and then record. This is more convenient since you don't have to connect any additional hardware. All you need to do is to open the camera feed and you can start to record video in iMovie with live camera.
On the other hand, if you have an old Mac device, then you probably need an external iSight camera for you to do iMovie recordings. The process is almost the same with the built-in iSight, but this time you need to connect the external camera first prior recording. The good thing is that you can adjust the camera properly according to the angle that you prefer.
Here are the ways on how to record video in iMovie.
Click the "Import" button located in the toolbar. If you're using external iSight camera, simply connect it to your Mac device using FireWire cable.
Now from the import window sidebar, choose the camera that you wish to import. A live feed from the selected camera will then be shown in the Import window.
To begin the recording, simply click the "Record" button. Then the live video image from the web camera can be recorded.
To end the recording, hit the "Done" button once again.
In spite of these, one of the downsides of iMovie is that it can only record webcam. Plus, there are no options to modify the recording setting in prior to recording. In this case, trying out some alternatives would be a great option.
iMovie alternative way to record webcam video
There are other ways on how to record on iMovie, and one of them is by using an outstanding tool called Apowersoft Mac Screen Recorder. This application provides the best video quality. With the help of this tool, you can record a video of the entire screen, selected region or web camera. Plus, you can integrate the webcam with your computer screen, which can be utilized in making picture-in-picture videos. Aside from recording video in iMovie, this app also has a video converter, where you can turn your recorded videos into whatever video format that you desire. It also has a task scheduler that is beneficial in recording Mac screen even if you are not around.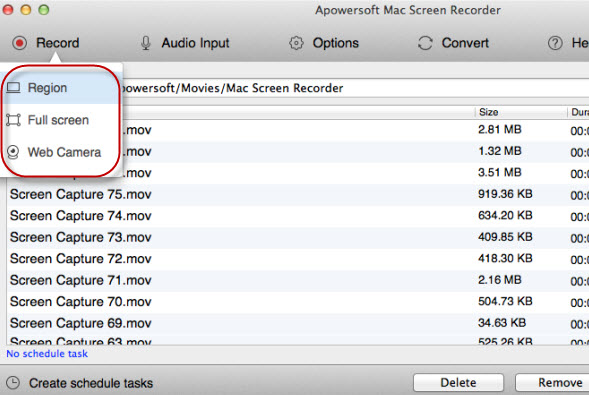 To record with this app, here are the steps to follow.
Get and install this screen recorder by clicking the download button below.
Once it is installed, configure some necessary pre-recording settings by going to "Options", where you can set the cursor settings, frame rate and quality, and hotkeys.
Next, open anything that you need to capture and then select a recording mode, for example "Web Camera". Then the webcam window will pop up, you can hit the "Start" button to begin making screencast.
Tips: If you wish to do a picture-in-picture recording, then simply select region mode, drag the region you want to capture and start recording. After that, you can click the webcam icon located at its recording task bar. This will help you to add webcam into your recording.
To stop the recording, just hit the "Stop" button, and your recording will appear on the tool's media library.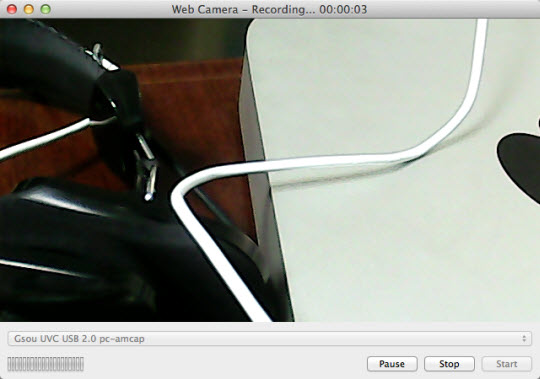 In recording on Mac OS, Apowersoft Mac Screen Recorder has the edge, since it is perfectly designed for screen recording. It enables users to set the recording setting that they want while recording. Plus, it has added functions that can make task easier, such a video converter and a task scheduler.