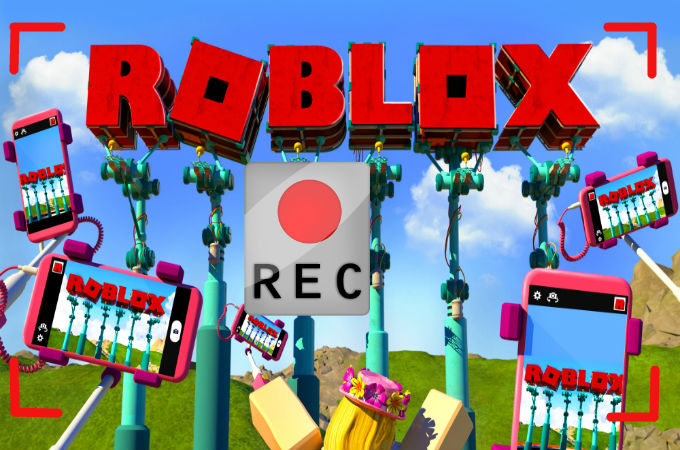 We all know Roblox to be a gaming platform where users can create and host their own games. So it's like creating your own gaming world at the same time sharing it with other gamers. If you are not fond of designing your own game, then you can simply choose one from the available games and play at your will. The graphics and feel of this game is almost similar to that of Minecraft where characters are completely pixelated.
However, this game does not have a built-in screen recorder to capture your gameplay, so many gamers are wondering on how to record on Roblox without having any hassle. Since Roblox is now supported on various platforms, here's a screen recorder that is capable of capturing Roblox on any types of platforms. So start capturing your gameplay now and know how it's done by moving into the rest of this article.
How to Record Roblox Games
If you are looking for a way to record your Roblox gameplay then here's a program that answers your query called ApowerREC. This is a reliable and feature-packed screen recording application that can help users in capturing anything from their screen including any Roblox based games on matter they are using Windows, Mac, iOS or Android devices.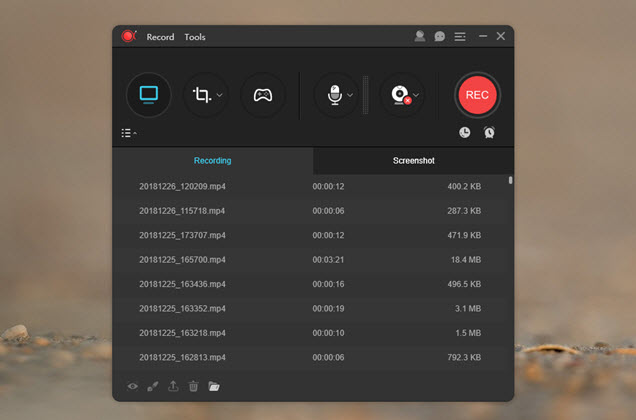 The key highlight of this tool includes:
Easy to use interface – Unlike other screen recorders, this one has a simple yet productive interface. There's no need to be too techie just to use the app, simply hit the record button and you're ready to go.
Stable and safe – This application does not require any system tweaks regardless of the version that you have. And most of all, this screen recorder is not infested with any type of adware that tends to annoy users.
Good quality screen recorder – All of its version provide the best quality screen recording that you can get. Plus, it does not affect your system's performance.
Compatible with all platforms – This program supports almost any type of platform available which includes: Windows, Mac, iOS, and Android OS.
Different recording modes to choose from – Aside from the usual screen recording, this app also provides audio and webcam recording, and tasks scheduling via the tool's "Task Scheduler. If you are wondering on how to record Roblox with voice, this tool is an optimal choice as it is capable of recording screen and audio simultaneously.

1
For Windows and Mac Users
If you are using desktop either with Windows or Mac OS, the best way for you to record Roblox is by utilizing this tool's desktop version. With this version, you will have various recording modes including a mode exclusively for gaming, a full screen recording, and a regional recording. Plus, there are different features like adding annotations, zoom in, add numbers, and many more. To know how to record Roblox on Mac and Windows, here are some guided steps.
Download and install this program from below.Download
After that, open the program and go to "Settings" to make some necessary configurations prior recording, such as output folder, video and audio quality, etc.
Next, open Roblox and choose the game that you desire and start playing as you normally do.
To begin the recording, simply choose the recording mode that you want to use, for example "Full screen" or "Game Mode". Now press the hotkeys to initiate the recording and then tap the same key once again to stop the recording.

The recorded Roblox gameplay will then be saved under the programs recording list.
Note: The "Game Mode" can only found on devices running with Windows OS. So if you are Mac user, you can record your screen by selecting between the "Full Screen" mode or the "Regional" mode. To end the recording, just click the "Stop" button and the recorded gameplay will be included on the media list.
2
For iPhone Users
In case you want to learn how to record Roblox on iPad or other iOS devices, then the iOS version of this screen recorder will suit your needs. By using this mobile app, users can record their screen activities without limitations and watermarks. And unlike other recorders for iOS, this one supports front camera recording that is useful in doing a review or commentaries. After the recording, your recording can be found in the app and under your "Photos", you can choose to share it to social media sites. To record your Roblox gameplay with this app, just follow these steps.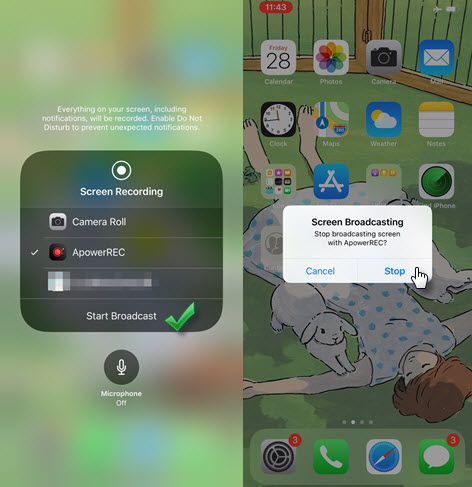 Next, open the app and follow the instruction on how to make some configuration to use this function.
Once set, go to "Control Center" and the press the Screen Recording icon firmly and then tap "ApowerREC". Now tap "Start Broadcast" to trigger the screen recording. The recording will then begin after the countdown of three.
When the recording begins, open Roblox and play until you are satisfied. To end the recording, just tap the red portion at the top of your screen, and from the pop up window press "Stop".
The video clip will be included inside the media library.
3
For Android Users
On the other hand, if you are sporting an Android device, then you can capture your gameplay using the Android version of ApowerREC. With it, users can capture their screen activities along with the background audio. Recording the camera feeds can also be done using this tool. One of the highlight feature is its "Smart Recording" feature. Enabling it, you can select one app for automatic recording and once the selected runs, the recording will start automatically.
Just be reminded that you should not plug in any headphone/microphone when recording, and turn on "Record Audio" in settings, otherwise, audio won't be captured.