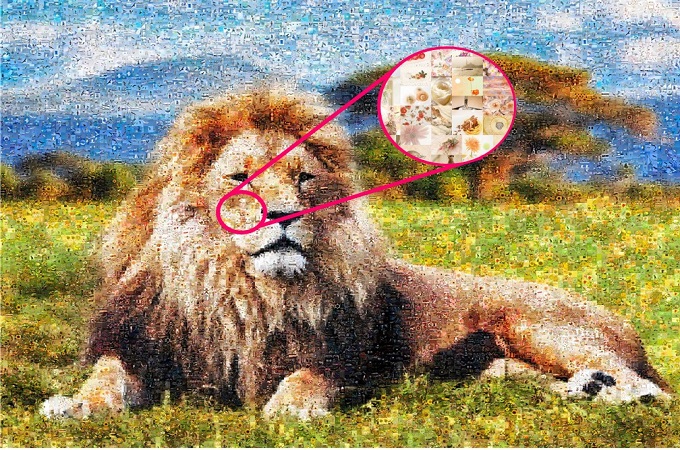 The mosaic effect is usually used to helping people hide the unwanted object or create a beautiful overall image made up of many tiny pictures or individual tiles. Thanks to the advanced technology, we can now possibly make a DIY photo mosaic easily with the help of an easy to use photo mosaic maker. We collected the best tools in this article which work on both desktop and mobile systems. Let's start checking them.
Best 5 Photo Mosaic Makers
Pro Mosaic Creator (iOS)
User's Rating: 4.8
System Requirements: iOS 9.0 or later
File size: 16.6 MB
Pro Mosaic Creator is an iOS app that you can get from the App Store to make to photo mosaic easily. It allows users to import photos from multiple platforms. You can choose from your smartphone, or from your social networks like Facebook, Instagram, Dropbox, Google, etc. And it has many personalization and customization options that you can use to make your photo. The best of it is that you can zoom in to check every detail of the small photos that finally create your picture.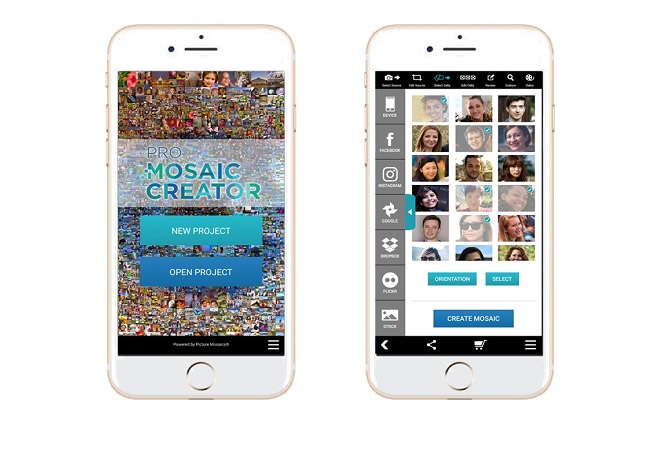 Pros:
An easy-to-use and free app.
Supports to import photos from different platforms.
Export video in different quality.
Cons:
It has limited advanced options.
Mosaic Photo Effects (Android)
User's Rating: 4.5
System Requirements: 4.1 and up
File size: 14 M
Mosaic Photo Effects is an awesome Android picture mosaic maker app, especially for the beginners. You can just upload photos from your photo gallery, and apply the mosaic effect to create your stuning mosaic picture. Besides that, there are some basic photo editing funtions available, for example, adding stickers, adjust the transparency, insert text, etc.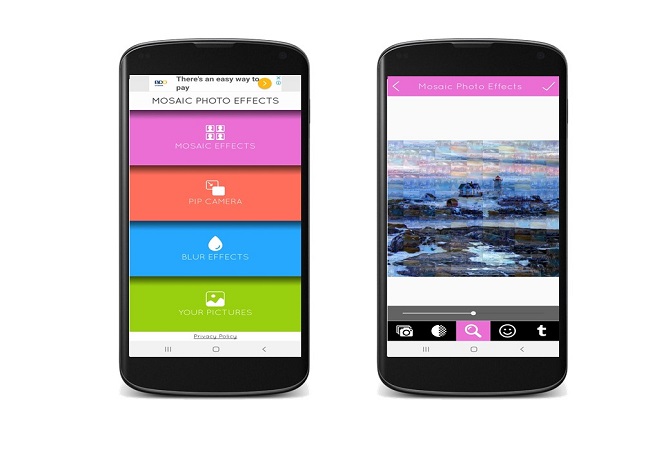 Pros:
It offers a user-friendly and intuitive interface.
It has a lot of great photo editing functions.
Cons:
Only supports to using the smartphone's pictures.
Apowersoft Watermark Remover (Desktop)
Price: Free
System Requirements: Windows 10/8/7
File size: 21.04 MB
Apowersoft Watermark Remover is an alternative that works similar to photo mosaic software. Be aware that this software is only able to blur a specific part of an image. You can choose any area in your photo by using the pre-installed selection tools including marquee, polygonal lasso, and the brush. This software is very friendly to people who have a number of pictures to handle, it supports to batch process multiple files at once. And the intuitive interface will help you get started with it in just seconds.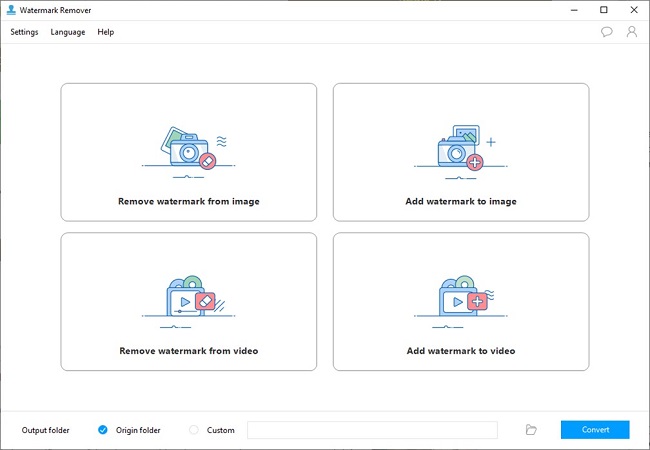 Pros:
It has multi-functions.
It offers user-friendly interface.
Easy to start using.
Cons:
Cannot create photo mosaic with various images.
AndreaMosaic (Desktop)
Price: Free
System Requirements: None
File size: 17.5 MB
Another reliable picture mosaic software, which is more powerful in creating a photo mosaic is known as AndreaMosaic. It is the software that helps you correct color of your photo, adjust photo resolution, and crop photos to an appropriate size automatically. In addition to that, using this software, you can easily create a beautiful custom mosaic from photos and videos. There is a library of more than 400 sample images that you can use to create your photo mosaic.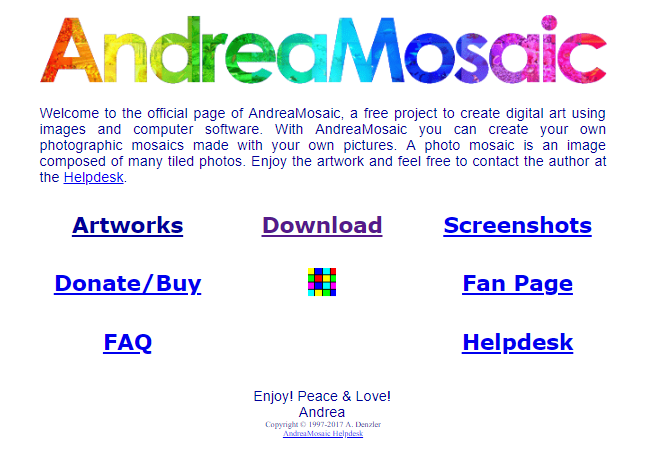 Pros:
It offers photo editing functions.
A library which has hundreds of sample photos.
Enables to split the final mosaic in different pieces.
Cons:
Easymoza (Online)
Easymoza is a free online photo mosaic maker which you can use to create your photo without subscription and software installation. It offers a user-friendly interface, instructive tips, as well as custom settings for beginners to create a perfect photo mosaic image. In just a few easy steps, users could upload photos and save the best results.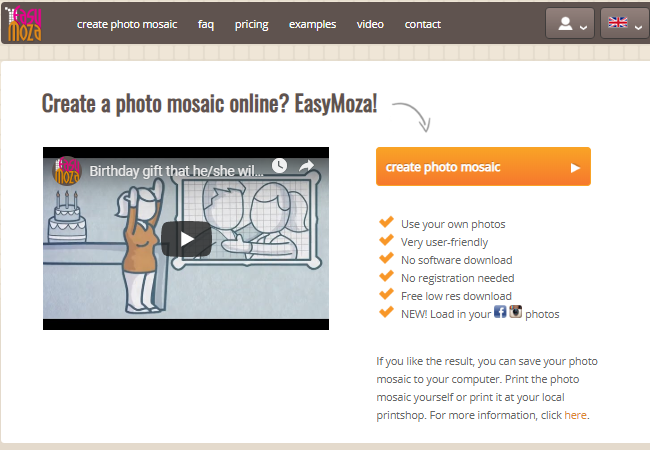 Pros:
Online tool without ads, installation and cost.
It offers simple and full customizable features.
Cons:
Conclusion
All of the suggested tools above are well recommended if you are looking for a photo mosaic maker. Comment and share with us if you know other awesome tools.