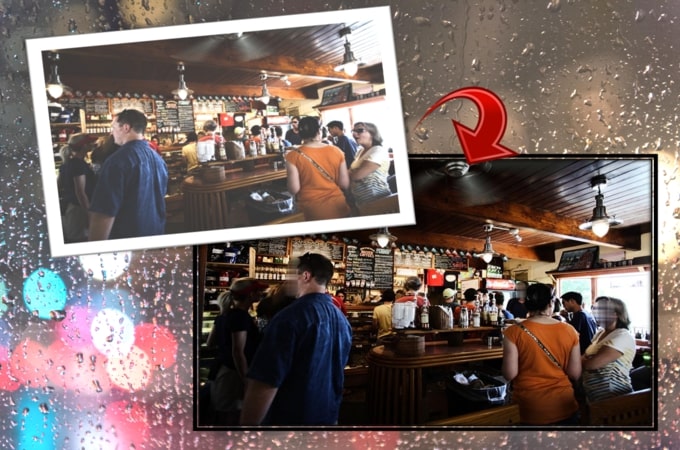 When you are ready to share your photo on the social media sites, and you've noticed that you have accidentally captured people that were not originally supposed to be included in the photo, you have to blur their faces in photos in order to protecting their privacy. Tons of solutions out there are able to help you make the face blurry, and we sorted out the best ones in order to save your time. Check out what they are below.
Best 5 Methods To Blur Faces from Photo
Blur Photo Background
User's rating: 4.2
Compatible System: iOS
Size: 7.7MB
Blur Photo Background is a powerful app that you can use on any of your iOS device to hide face in photo. Once you experience the blurring effect of this app, you will be amazed at its range of abilities, because it has three unique blur effects. They are namely; Gaussian blur, zoom blur, and motion blur. It also comes with a photo mosaic effect, such as a pixel effect, crystallize effect, and a dots effect to be used when hiding the object that you don't want to be seen in your photo. After that, you can directly share your photo online through Facebook, Instagram, Twitter, and any other social media sites.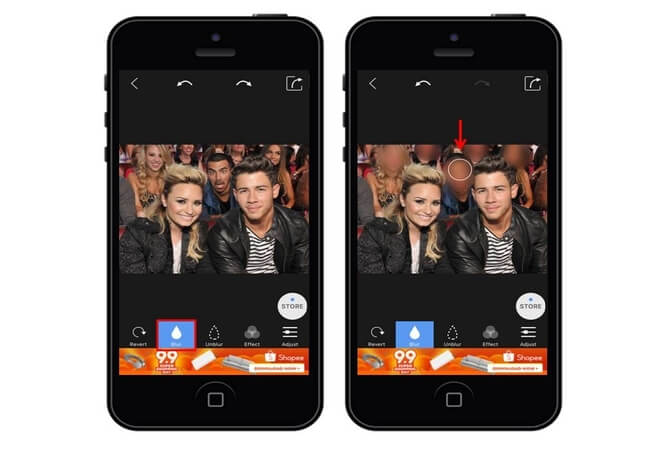 Pros:
Supports zooming in to check the details of your photo.
It has blur effects as well mosaic effects.
Cons:
It doesn't support batch processing.
Point Blur
User's rating: 4.3
Compatible System: Android
Size: 2.6MB
Point Blur is an app used to blur faces in photos for Android users. You can also blur the background or any unwanted content on your photo with it. Fortunately, it will be easy to process a photo since this app has a very simple-to-use interface as well as self-explanatory icons. With just a few simple clicks, you can blur anything on your photo with the use of its brush. It also allows you to share the photo on different social media sites.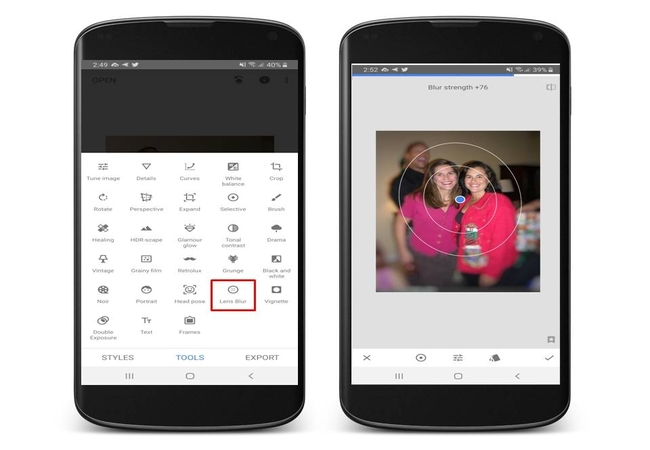 Pros:
A user-friendly interface.
All free to use.
Blurs any unwanted content as you want.
Supports adjusting the level and style of the blur.
Cons:
Photo quality will be affected when exported.
Snapseed
User's rating: 4.5
Compatible System: Android & iOS
Size: Varies with devices
Snapseed is one of the best photo editing apps to blur faces in photos available on both Android and iOS devices. In fact, you can blur any content on your photo. This app has a special featre that is called Lens Blur, which will let you blur a certain part of your photo using various options. And you are allowed to adjust the shape, strength and style of the blur options. Snapseed features professional filter styles and special effects for creating a great photo.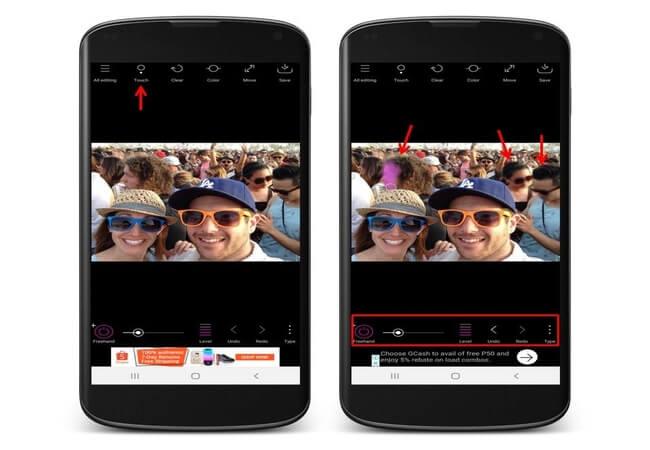 Pros:
It includes advanced tools for editing photos.
Cons:
New users will need time to acclimate to all of the various functions.
Lunapic
User's rating: 4.9
Compatible System: Online
Size: —
Another tool that you can use to hide face in photo is Lunapic, a free online tool that you can use anytime and anywhere when there is both a computer and Internet connection. After you opn it, you'll find it has almost all the tools necessary for editing your photos, such as filters, color corrections and special effects, etc. You can import your pictures from your computer or just paste the link of it into the designated area, and this app will fetch the photo from your social media site and process it exactly as you want.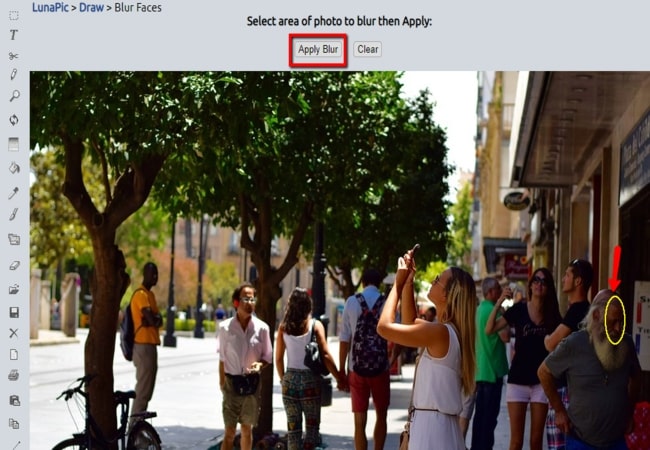 Pros:
Free online tool with no installation or sign up.
Includes lots of photo editing functions.
Cons:
Web service may lag depending on the internet connection speed.
Apowersoft Watermark Remover
User's rating: 4.5
Compatible System: Windows 7/8/10/Vista
Size: 482KB
You can also blur out face in photos using this desktop tool, Apowersoft Watermark Remover. This tool has the ability to blur not only faces, but also any unwanted element of your photography such as a person, watermarks, logos, scratches, dust, wires, date stamp and more. It offers three versatile tools to select the object that your want: brush, polygonal lasso and marquee. It uses a simple drag-and-drop format to process your pictures. After you drop your photos into the software, you can mark the face and then export the original-quality image. This software is more advanced than the aforementioned apps because it also allows you to process photos in batch.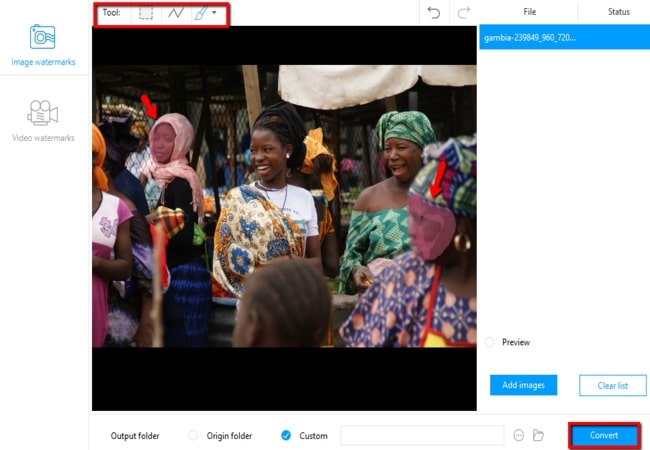 Pros:
Keep the original quality of the photo.
You can blur anything on your photo.
Cons:
Conclusion
All of these tools that are listed above will help you blur faces in photos. You can choose the one that you need based on your needs. Or share your favorite apps in the comment section below. We are glad to hear other opinions about this topic.