Dramatic features of ApowerPDF
The Simplest Interface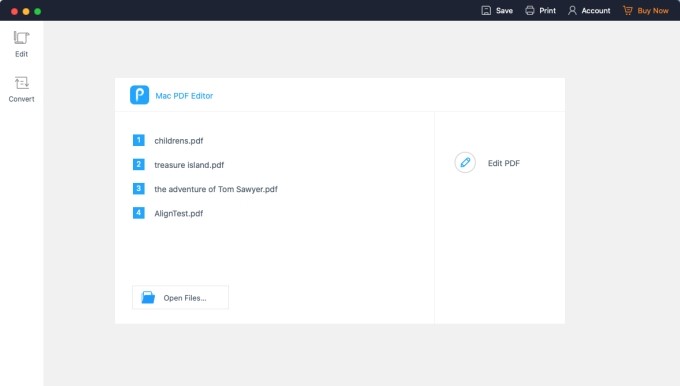 The program has an extremely simple and user-friendly interface. There are two main function buttons on the left side of interface, "Edit" and "Convert", which allow users to beign the basic editing process and convert the PDF file to other formats. You can hit "Open Files…" to add a file or just drag the file you want to the box. And opening recent files is also supported. Even a first-time user should have no problems.
Enjoyable Reading Experience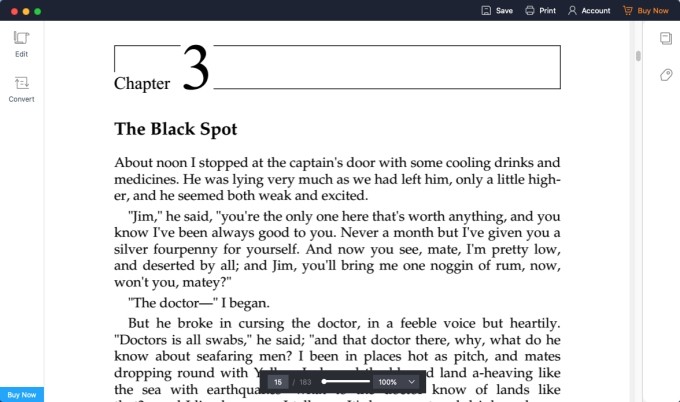 In the software, you can have a really enjoyable reading experience, with its clean interface and there's no annoying ads popping up when you're reading. At the bottom of the interface, you can input a number to directly turn to the page you want to read, as well as read in a suitable page ratio by zooming in and out.
Edit and Convert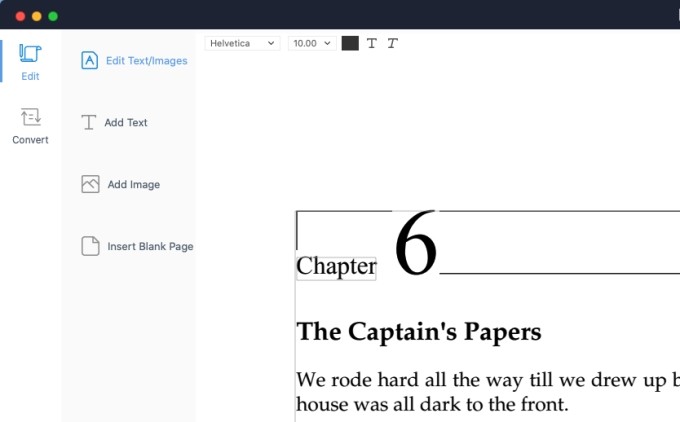 You can edit text/image, add text, images, and insert a blank page with Apowersoft PDF Editor for Mac. It has a simple operating process just like editing the file in Microsoft Word. Apart from editing and modifying the original text, you can also add a text box to attach other text anywhere to your file. Basically, you can edit the file any way you'd like.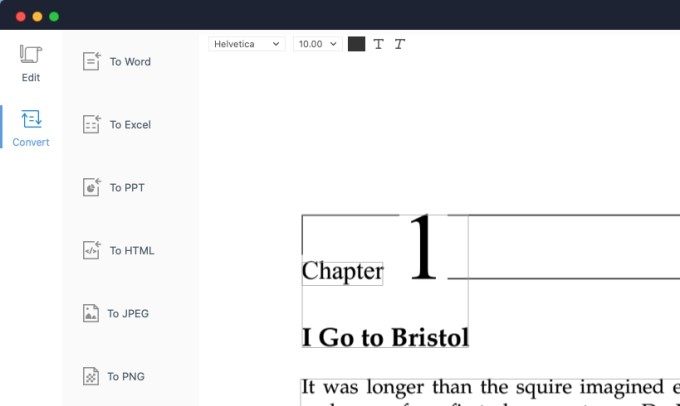 Utilize the program to convert PDF files to Word, Excel, PPT, HTML, JPEG, PNG. The Convert function can support the most widely-used formats and maintain its original layout. It has an amazing converting speed without losing quality.
Pages and Bookmark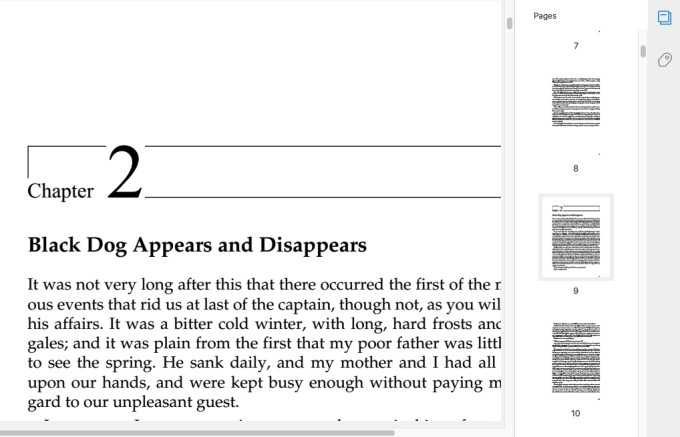 Pages and Bookmark buttons are on the right side of the interface. Click "Pages" and you can see the thumbnails of the PDF file. As for the Bookmark, it's also easy to use, just click to add a bookmark, name it, and you can build a bookmark tree, which can help you locate where you want faster.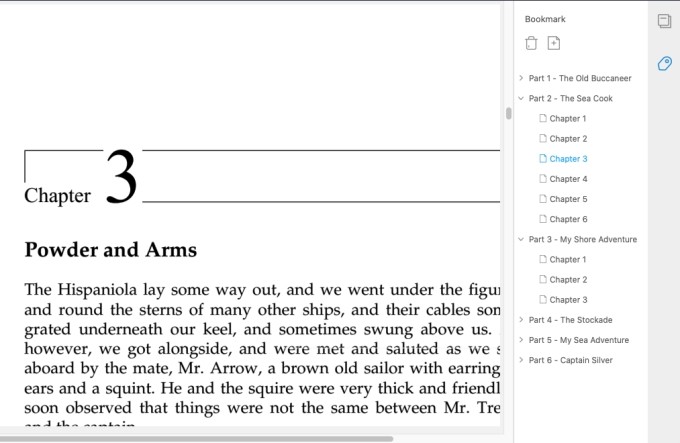 Conclusion
To sum up, Apowersoft PDF editor for Mac is really a fantastic program, and with only a few clicks, it can easily satisfy your needs. So don't hesitate to download and get started with this program on your devices. By the way, if you feel puzzled or have any advice about our product, please feel free to contact us.