Best PDF Compression Software
Apowersoft PDF Compressor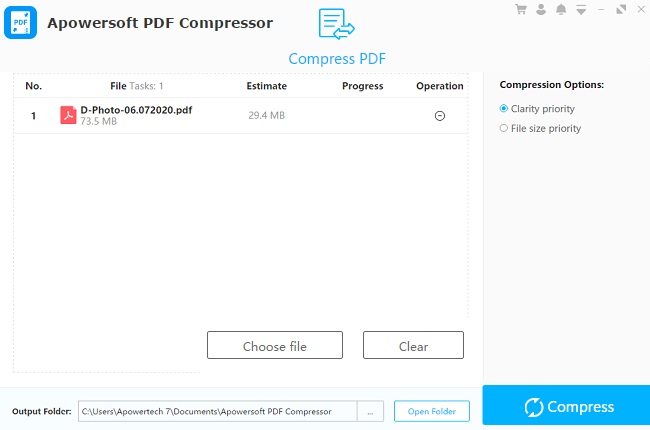 Apowersoft PDF Compressor is free software that is for compressing PDF files only. You can use this tool to directly reduce your file size or reduce it to your preferred size. On the other hand, it has a feature that will allow you to compress multiple files, also known as batch compression. In that note, you can literally save your time. To know more about this great PDF compression tool, you can download then install and try its helpful functions.
Smallpdf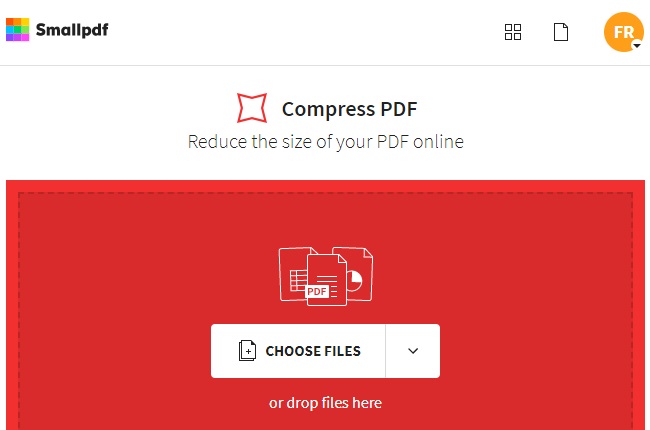 Smallpdf is one of the great solutions that you can use to compress PDF files online. It is a web-based PDF manager that has a lot of editing and converting features. Its compress feature has a drag-and-drop and in a few clicks, you're done. Additionally, you can reduce your scanned PDF files into 144 PDI that is perfect for sending through email and uploading your files on the web. That is why this tool is included in the best PDF compression tool for Windows you can use.
PDF Converter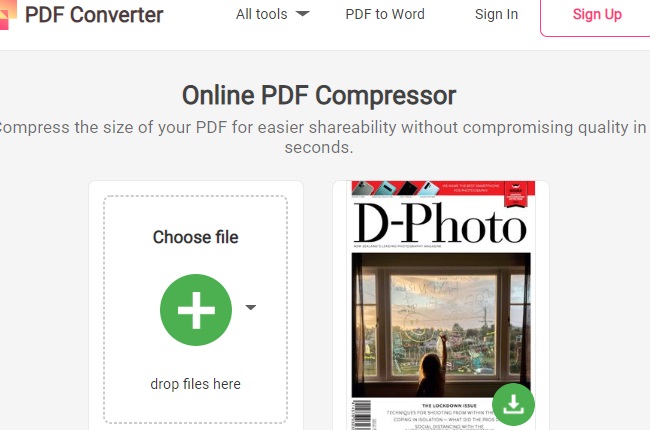 Another online solution you can use for compressing PDF documents is a PDF Converter. Aside from converting files, you can also adjust your files. You can use its online PDF compressor feature without damaging your original files. It also provides high-quality outputs. Moreover, this tool doesn't require any sign-up or other extras just to use its other features and since it is an online PDF compression tool, you can use it anywhere with just an active internet connection.
iLovePDF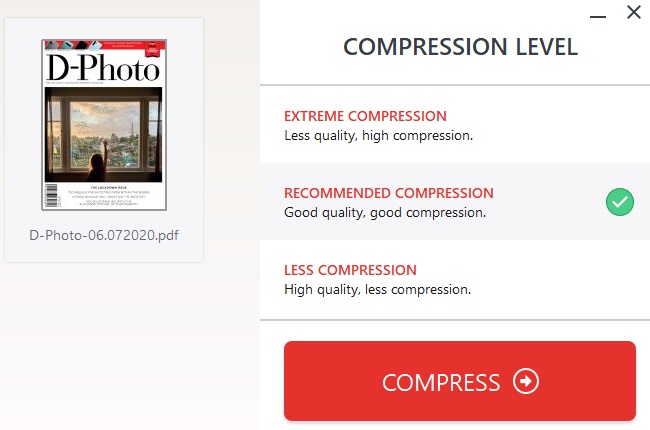 If your preferred working offline and you want to reduce your PDF file sizes, you can try iLovePDF, it has an online and desktop solution that can be helpful for your PDF editing needs without limitation. This tool provides all the essential features just to simplify your task whenever you are dealing with PDFs. You can use its compress feature to compress the PDF files you want, this has an option that will allow you to choose your compression level such as extreme, recommended, and less compression.
PDF2GO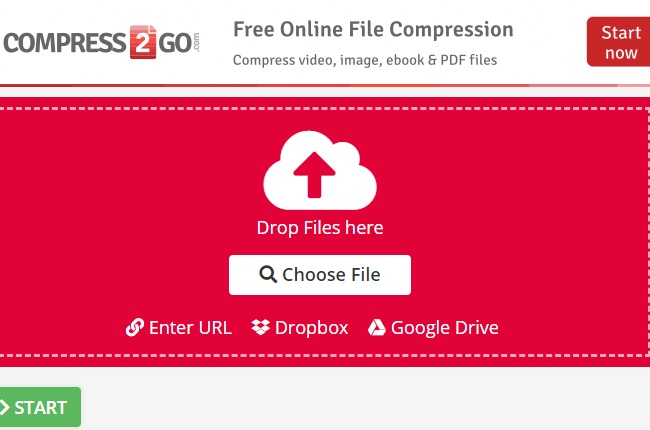 PDF2GO is an online software that is essential for people who work with PDFs. It also has a feature that allows you to compress PDF files that will bring an easy way to share your files through email or even upload them on the web. This feature gives you a compression option such as basic, strong, and preset. In that way, you can freely choose the best way to reduce your file based on your preferred requirements. However, its free service requires you to pay and this PDF compression tool doesn't have an option to select a page range for compressing PDF files, so it is advised that not to mix text and scanned PDFs in the same list.
Sejda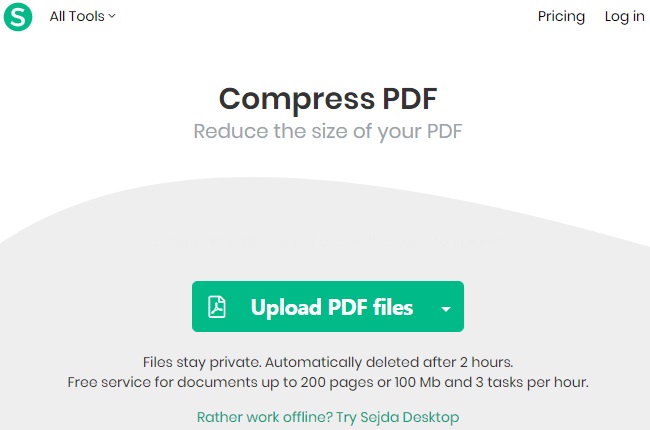 Sejda is a web-based solution that allows you to manage PDFs online free of charge. This tool has a feature that allows you to compress your PDF files with just a few clicks by using just an active internet connection. Just go to its official web page then drag and drop your target file or if you want, since this is an online PDF compression tool, you can also import files from cloud storage like Dropbox. Lastly, this tool will also allow you to configure your PDF image quality for better outputs.
ORPALIS PDF Reducer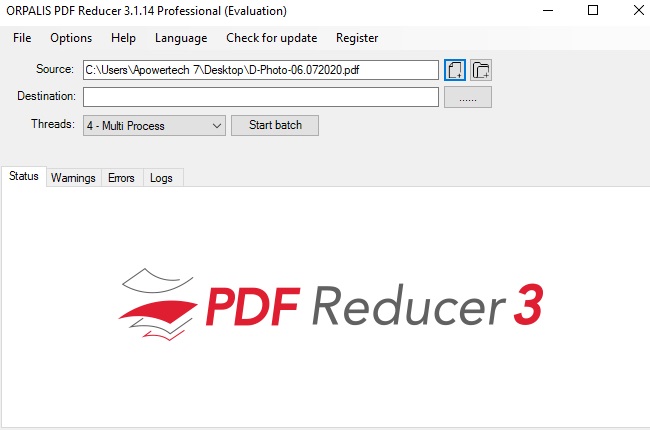 Another desktop solution that you can rely on reducing PDF sizes is ORPALIS PDF Reducer. It is a software that offers direct compressing features. You will just need to import your PDF files and choose your preferred destination to start the process, and all outputs will be saved in the folder you have chosen. Moreover, this tool is straightforward with no extras so if you are in a hurry and looking for a quick conversion, this Windows PDF compression tool might be a good choice for you.
PDF24 Tools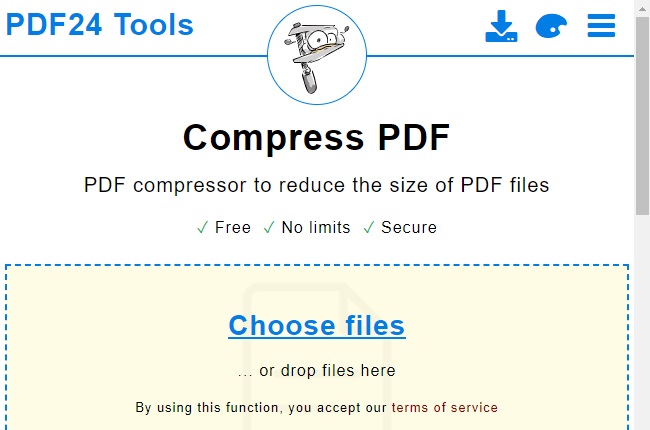 PDF24 Tools in an online tool that you can use to manage your PDF hassle-free. Its compress feature comes with mode, DPI, image quality, and color. These are options you can use to configure your PDF files into smaller sizes that is perfect in email and uploading on the web. In addition to that, this software has an automatic file deletion from its server after one hour that brings effective security to you and every user. Lastly, you can use it for free with no limit and not worry.
Reduce PDF Size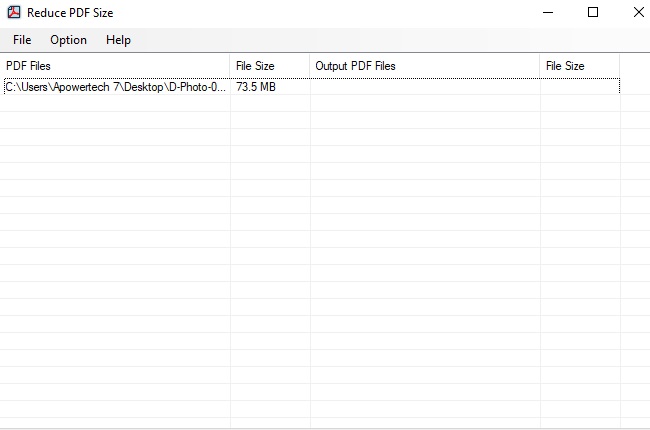 If you want to easily reduce PDF documents, Reduce PDF Size will take over that. As you can read on its name, it is a PDF size reducer with a feature that allows you to choose from five different compression settings like screen view, low-quality, high-quality, high-quality (printer) and default quality. It has also an option that allows you to choose from different compression ratios according to your preferred standards. Moreover, this tool has also a batch compression feature that will allow you to compress multiple PDF files at one time. This PDF compression tool is truly a helpful solution for your PDF needs.
Nice PDF Compressor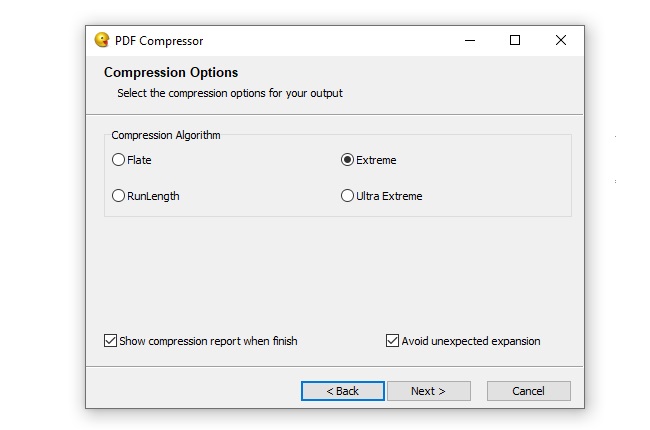 The last solution included on the list that can help you to compress PDF files is Nice PDF Compressor. It is a tool that has a very simple tool interface with straightforward feature. The tool immediately asks if you want to compress a single file or a file folder. Then just choose your compression algorithm and choose your target destination, and you're done, just as simple as that.
Conclusion
Reducing PDF file size is a big problem for PDF users, especially if the PDF documents contain a massive number of images of photos. For sure, it would be very difficult to share it with colleagues or co-workers. But thanks to the creators and developers who worked hard just to create those solutions above even though they have their own unique features and different tool interfaces, all they want is to help you compress your PDF file size with ease and comfort.