How to use Apowersoft PDF Compressor
1. Introduction
Apowersoft PDF Compressor is a professional tool for compressing PDF files. It reduces the size of PDF files while maintaining the best quality, which greatly saves you storage space. This article will help you learn how to use it.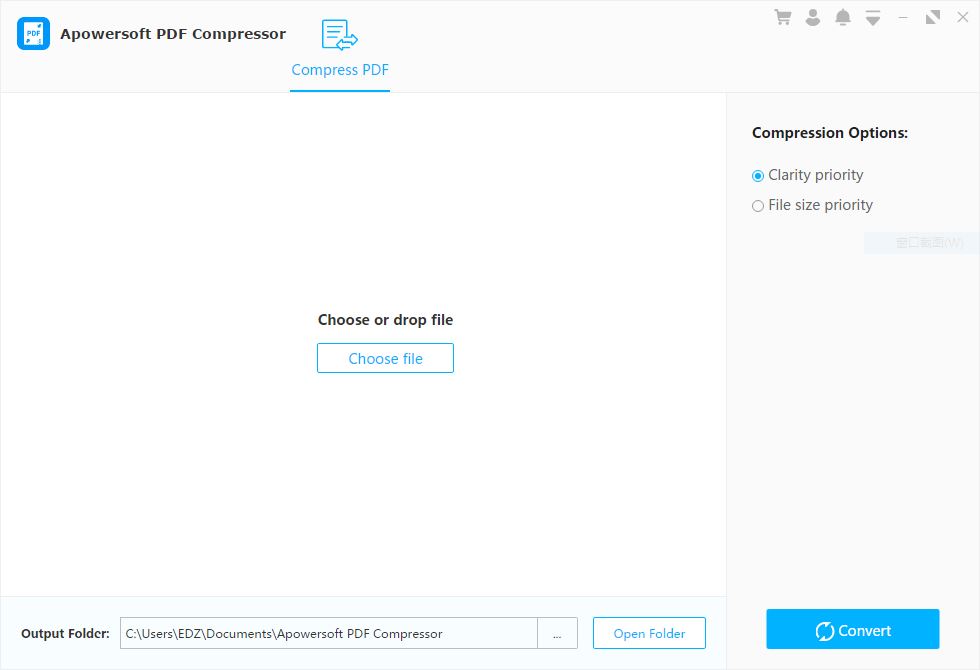 2. Install the software
Download Apowersoft PDF Compressor by clicking the "Download" button below. Follow the steps to complete the installation and start the software.
3. Upload files
After starting the software, click "Choose file" to upload the PDF file that needs to be compressed, or directly drag and drop the file into the interface. It supports batch compression and uploading multiple PDF files at once.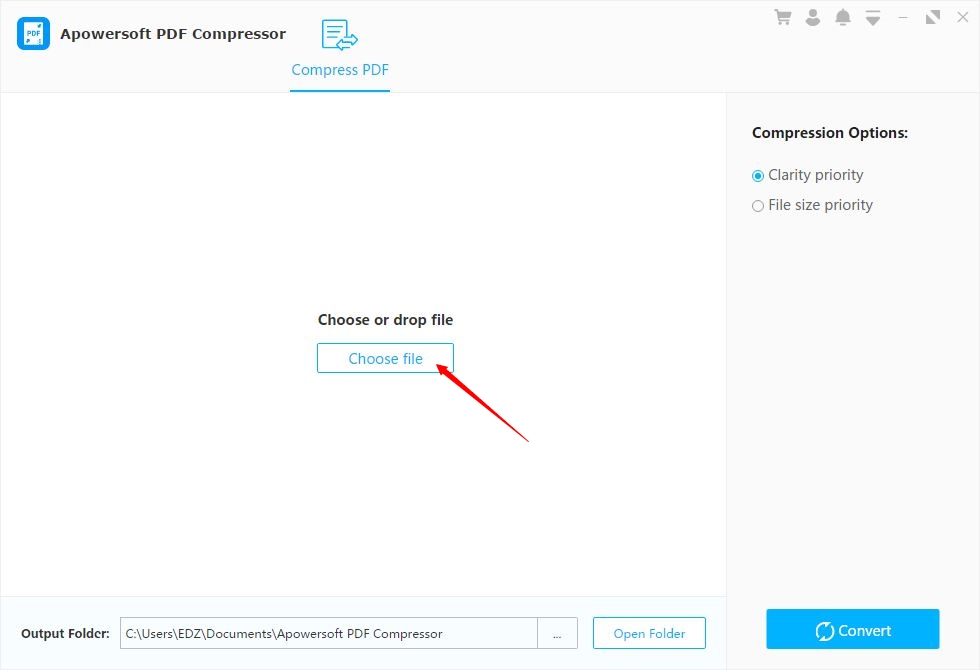 4. Compression options
4.1. Clarity priority
Apowersoft PDF Compressor provides two compression options, "Clarity priority" and "File size priority".
Select "Clarity Priority" and the compressed file size is fixed. This option is mainly used to reduce the loss of compression on the image clarity in the PDF file.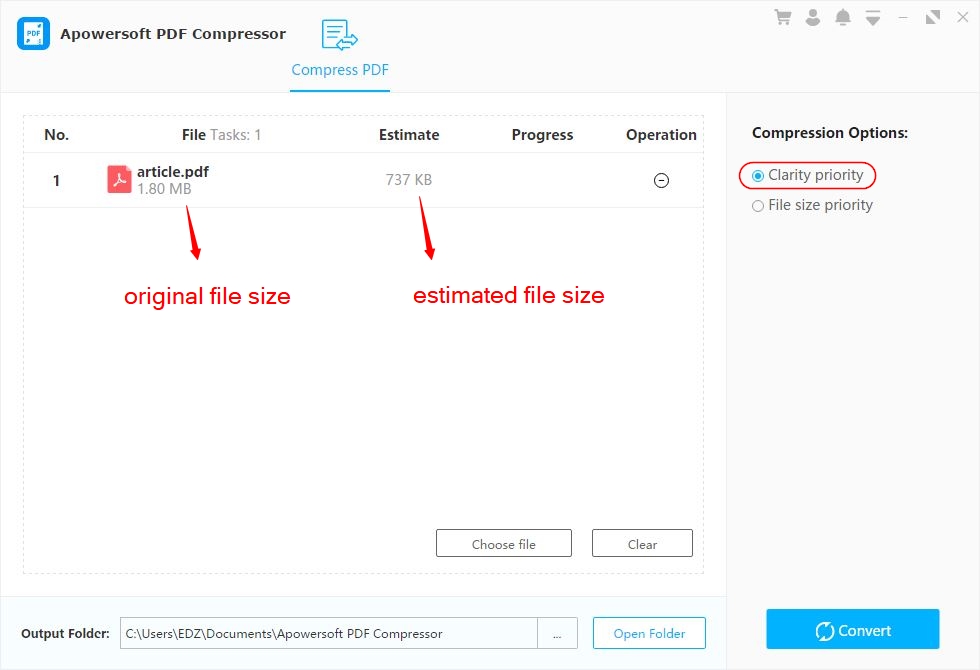 4.2. File size priority
By selecting "File size priority", you can set the compression level manually the value ranges from 0 to 100, the smaller the value, the higher the degree of compression. When setting the level, the estimated file size on the interface also changes with the setting. This feature can help you compress PDF files to a specific size.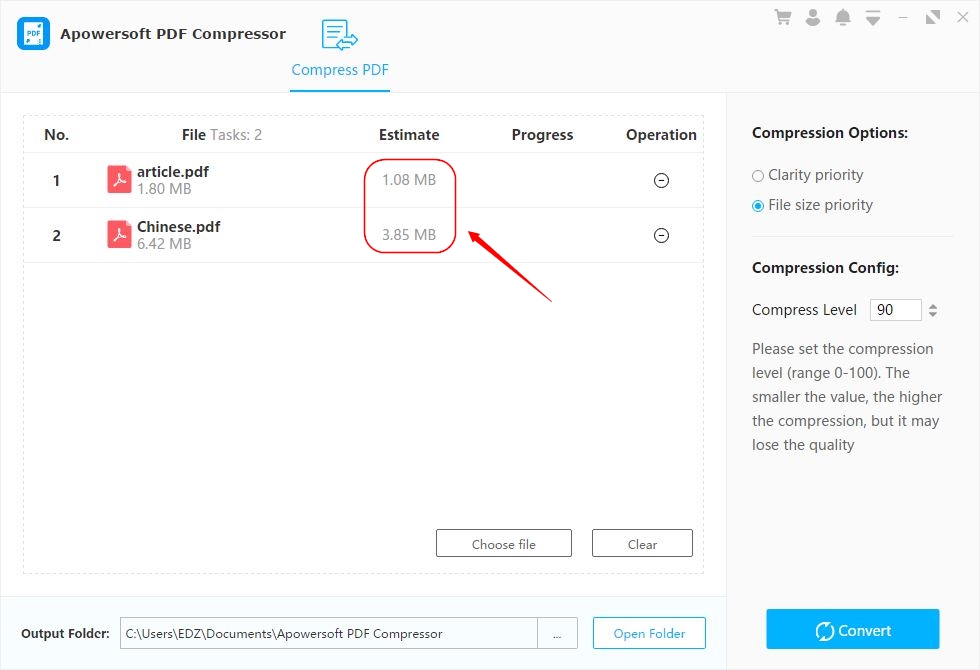 4.3. Output Folder
Click the Output Folder "…" to set the save location of the compressed file.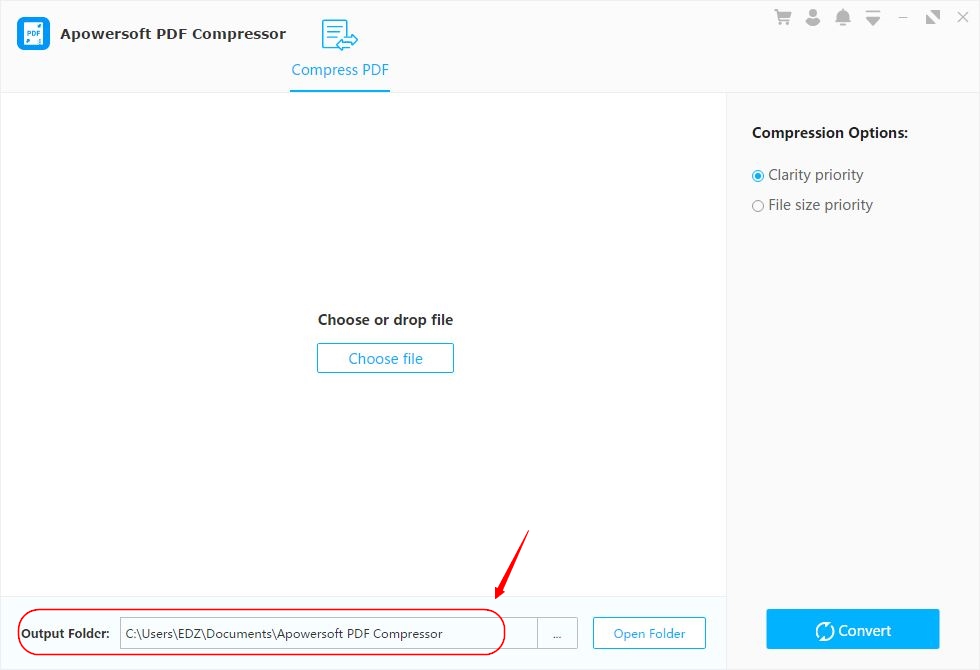 5. Start compression
After setting, click the "Convert" button in the lower right corner and wait for a few seconds until the compression process is complete.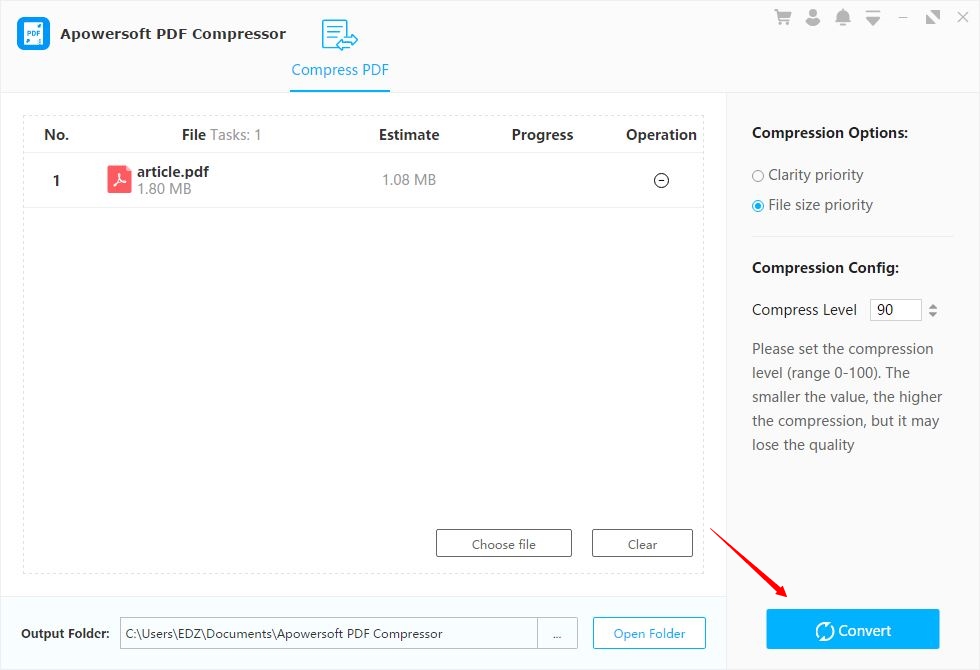 6. Feedback
If you encounter any problems while using the software, click the drop-down menu in the upper right corner, select the "Feedback" button, and submit the contact information in the feedback window. Describe the problems you encountered in detail, and keep the "Send log file" selected, and then click "Submit". After receiving your feedback, the staff will reply to your email as soon as possible!