5 New Photo Editing Background Apps for Android and iOS Users
Apowersoft Background Eraser
If you're searching for the newest and trending photo background editing apps, Apowersoft Background Eraser should be on the top list. All the tools needed to edit your background are provided within the app. Whether a beginner or professional, this new photo editing background app is absolutely on the rescue. You can get a refine cut out and replace it with a solid color or backdrop template which you think is suitable for your photo. Besides, this app allows you to crop, resize, duplicate, and more to create a perfect photo.
Install the app by hitting the buttons above.
Tap "One-Click Cutout" or "Product image" tabs to import a photo,
Then you'll get a transparent background.
After that, tap the "Background" tab to choose a backdrop you want for your image.
Finally, hit the "Save HD" button to save it on your image.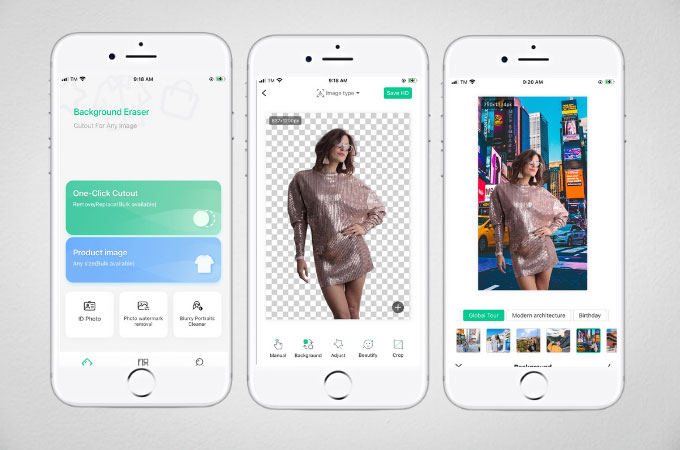 Main Features:
One-tap background eraser
Intuitive and 100% new photo editing background for Android and iPhone devices.
Allow users to process images in batch mode simultaneously.
Manual for a refine cutout provided.
Enhancement tools such as brightness and saturation are provided.
Automatic Background Changer
With the improved quality of background editing tools that this app has to offer, the experience of users in achieving a perfect background from photos makes it easy and new. Automatic Background Changer is an app for Android users that is considered as one of the new background photo editing apps. As the name implies, it can remove the background automatically. You can also use its eraser tool for photos to eliminate unwanted objects or parts from photos. Just import a photo and wait for the magic to happen.
Main Features:
Provides countless unique themes for background designs.
Al cut out.
Manual eraser tool for a precise cutout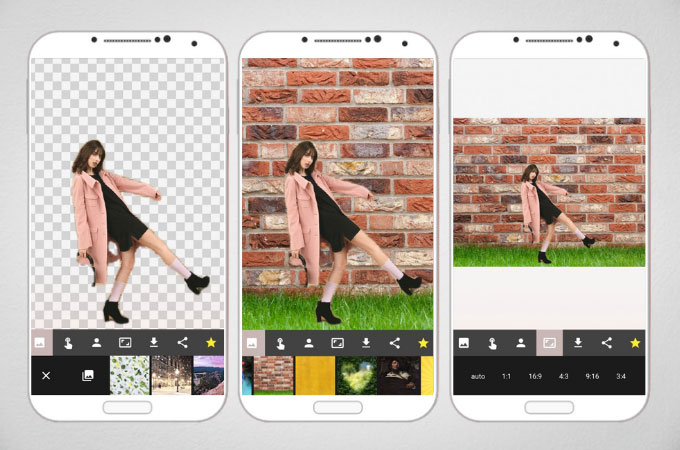 Superimpose
Superimpose, a trusted and effective photo background editor that can be used for portrait and product photos. If you want to market your photography online and increase sales, then start using this app and one of the new backgrounds for editing tools available on the App Store. This app enables users to create professional or high-quality eCommerce and portraits with the help of built-in backdrop templates, as well as editing tools.
Main Features:
Change products background in seconds.
1-tap background eraser
Add text, resize, overlay, and more.
Provides an accurate cutout.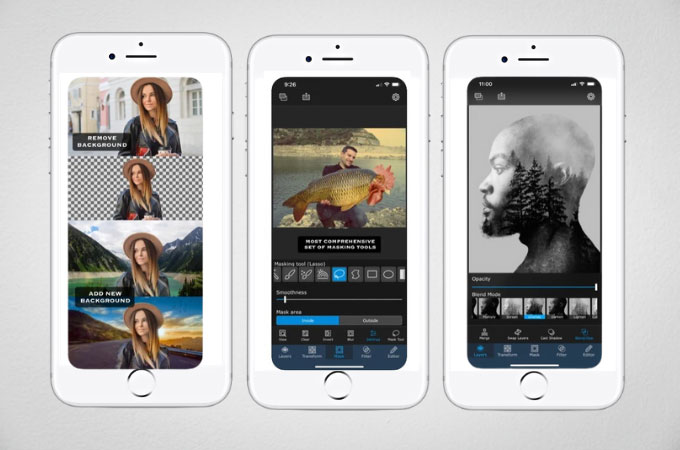 Background Remover Pro
If you are an Android user who wants to edit the background from a photo, might as well install this new background photo editing app as soon as possible. Not only it can remove or present a transparent background in just a few steps, but also it allows you to change it with an impressive backdrop available within the app. This app has a backdrop category, including animal, flower, road, sunset, and more perfect to have a stunning image.
Main Features:
Supports two cropping tools, such as hand crop and rectangle crop.
Auto eraser/ magic eraser cut out.
Manual eraser cutout.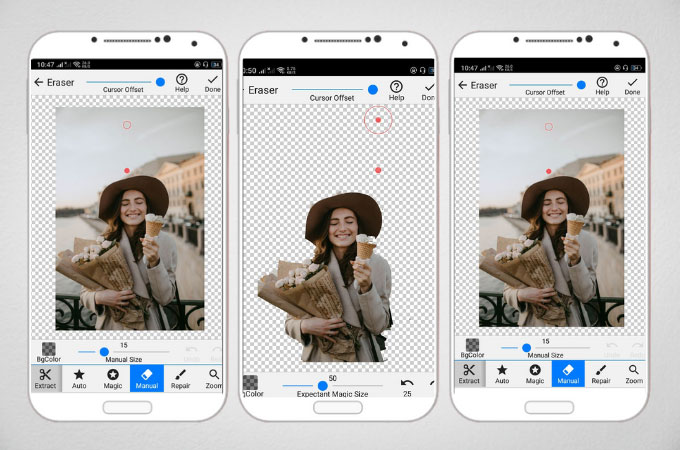 Snapseed
Snapseed is a professional and recently featured as a new background photo editing for Android and iOS users. This app allows any type of user, newbie, or professional to enhance the entire image with the help of the advanced editing tools this app has to offer. You can adjust exposure and color, crop, rotate, remove unwanted parts from the background, and more. Furthermore, you can add text, enhance the subject's face, bring a stunning look using an HDR Scape, and a lot more.
Main Features:
Pro-level editing tools (e.g.: Curves, White Balance, and RAW editing)
Provides tons of filters and tools.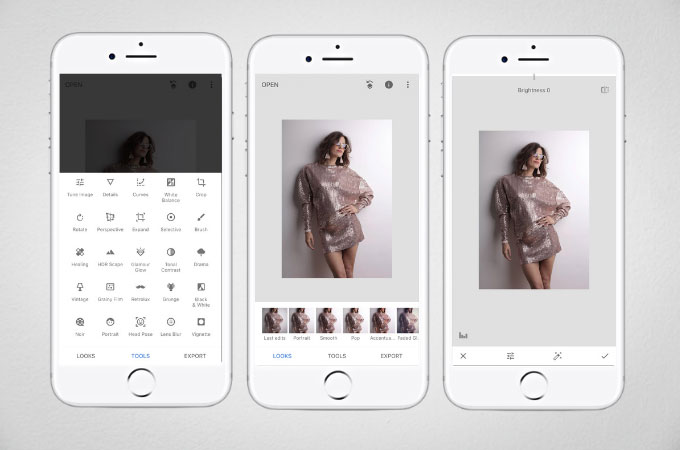 Conclusion
So whenever you need a new background photo editing app, just go back to this post and pick one of the useful apps. We know the importance of background to a subject the reason why we came up listing down the apps that you can use with ease.