It is important to send out your graduation announcement through invitation cards. This will be the way to let your loved ones know that you are planning a graduation party. And with that, you need some tools and ideas that will guide you in making your graduation card.
Full guide to Create Your 2022 Graduation Invitation
Make an Amazing Graduation Invitation with 2 Steps
Make Photo transparent with Apowersoft Background Eraser
The first thing you must do to completely create your own graduation invitation is to have your own picture on your invitation card. To do that you need to remove the background of your picture to have a transparent format. Apowersoft Background Eraser will give you a hand. This impressive app can automatically give you a transparent result. With its help, you can easily create a perfect cutout for your graduation party invitation.
Open the app, choose "Remove Person Background" to upload your graduation photo.

The app will automatically present a transparent result.

Hit the "Save HD" button to save your picture.
Main Features:
Remove background automatically.
Replace the background with just a tap.
Offers various background templates and background colors.
Timeless photo background editor.
Design Template
Once you have your transparent graduation picture, you can make your invitation card with the awesome templates from the same tool.
From the transparent result of your photo, tap "Background".
Then, choose the "Graduation" theme.

Select the graduation template that you like and hit "Save HD" afterward.
Tips and Ideas for a Great Customized Graduation Invitation Card
There are a lot of things that you need to include on your invitation card, here are some tips and ideas that you may rely on, to ensure that your party will go along your plans.
1. Include your graduation photo
This event is all about you, so you must include yourself on the invitation card. Choose your graduation photo which shows your genuine smile. This also will show how proud you are of the achievements that you have.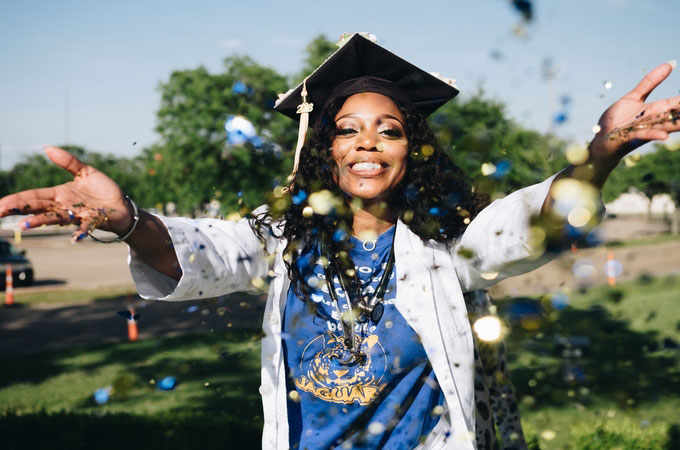 2. Add a graduation quotation
2021 graduation invitations are better when you add a quotation that will describe your hard work to attain what you have now. You can write your own quotation or get inspirational quotes on the internet. Don't forget to state your sources.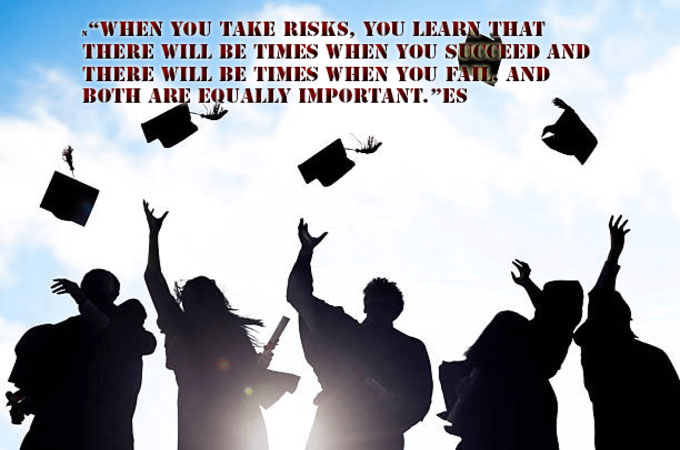 3. Graduation theme templates
One of the most important elements that you need to give attention to your invitation card is the template that you will use. It will give your card the total presentation, so you better find a graduation template that will suit your preferences.
4. Complete details about the party
Use the WH questions (what, when, where, who, and how), to show all the details that your guest needs to know about your party. This is how to make a graduation invitation for some formal invitation party.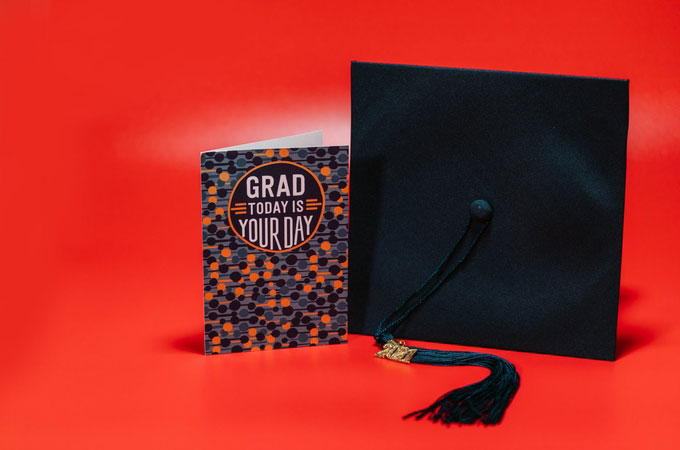 5. Send out invitation a month before the event
A month before your graduation party is the best time to deliver your cards to your invited guests. This will give them the time to prepare for your said event.
Conclusion
We all know that a graduation is an important event in everyone's life and it worth throwing a party. For that reason, this article will help you with how to make a graduation invitation in time. If you have some tips and ideas which are not yet included here, share them in the comment section below.