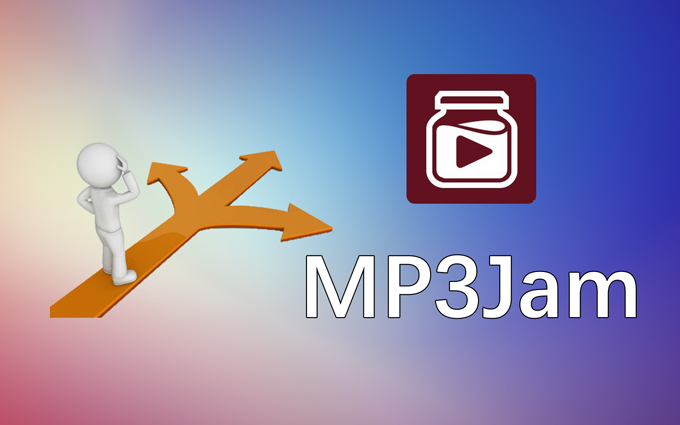 MP3Jam is a dedicated PC program which designed for users to search and download songs for personal entertainment. It was founded in October 2012 by several developers from Russia. Their aim is to provide a free tool in which users can search songs and at the same time download them on their computers. Check out this mini MP3Jam review to learn more about it.
There are tons of music software available out there but what makes MP3Jam different from the rest is that they offer free legal downloads. These free legal downloads are meither from p2p programs or torrents, but they actually came from public sites such as VK and YouTube. The software features a huge music library with over 20 million tracks readily available to download. On top of these things, it features smart search and fast audio downloads.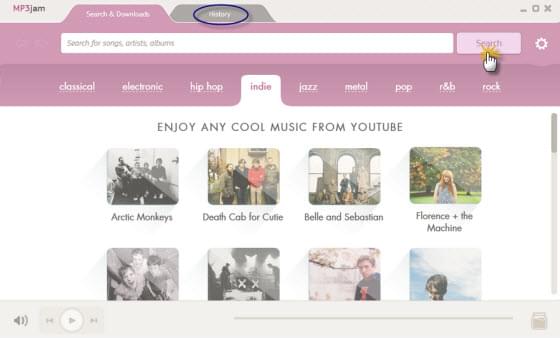 However, not everything with it is highly commendable. In order to offset the free download service, the developer has added overwhelming ads into the program which might turn users to look for MP3Jam alternative. If one goes on with the installation of MP3Jam without being too cautious, you'll end up getting additional programs such as OpenCandy Ad Module, Snap-do Browser Widget and Dragons of Atlantis Game. For that reason, if you want a program that functions just like MP3Jam but without those add-ons, check out these alternatives below.
Two Free Alternatives to MP3JAM
1. Apowersoft Free Video to MP3
Just like MP3Jam, Apowersoft Free Video to MP3 allows you to grab any online streaming video and directly convert it into your chosen audio format. You can use it to extract audios from popular streaming sites such as YouTube, DailyMotion, MySpace, Veoh, Yahoo Music and many more. This MP3Jam similar tool equally comes free with no accounts, registrations or even memberships required. Also, different from the former, this tool is an online application that needs not to be installed.
The video below will guide you detailed instructions on how to use it.
Copy the URL of a video which contains your desired sound track.
Paste it on the blank bar on Apowersoft Free Video to MP3 and click the "Convert" button.
A java notification will pop-up and make sure to click "run".
Choose your desired music format and adjust audio settings accordingly.
Click the "Download" button below to save it on your computer.

Interestingly, you could also use the intelligent search function of this site to look for specific audio tracks. Just click "Search" tab on top and input the right keywords into the box, press "Enter" key and choose the file you wish to download on your PC.
2. Songr
Another MP3Jam alternative that you could try is called Songr. This site continuously add advanced functions and the latest 2.0 version enables users to search and play online songs from various sources such as YouTube, social networking sites and other web pages. This app is fully compatible to all operating systems as well as internet browsers may it be IE, Firefox, Safari, Google Chrome or even Opera. Besides, it is 100% clean with no viruses, malwares, spywares or even bundled applications.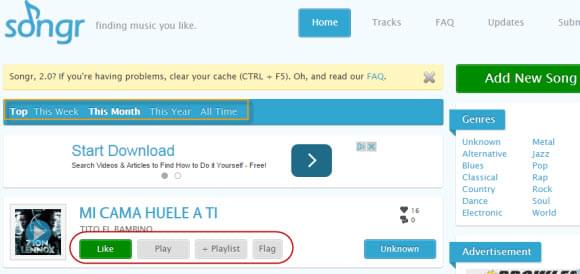 Aside from the basic functions, the site further allows people to download tracks by clicking the "Save" button on top. You may also right click the file and choose "Download" from the list of options to save it on their hard drive. Although, better be warned that to be able to use this feature, one needs to create a Songr account.
Best MP3Jam for Mac
For Apple fans, if you're looking for an alternative to MP3Jam that can be used on Mac, the Apowersoft Audio Recorder for Mac is what you need best. This software can literally record any sound playing from your computer may it be music tracks, voice conversations, radio streams, audio from streaming videos, sounds from Pandora, Spotify, VEVO, Deezer and etc. It works as recording any sound that can be heard on your computer.
Also, this MP3Jam similar software is very simple to use:
Download the software on your Mac PC.
Open the application and click the "Settings" button to adjust settings.
Play the audio file you want to grab.
Click the red "record" button and hit "pause" or "stop" once done.
The recorded file is then automatically saved on your hard drive. You can enter library directory of the program to check and manage it.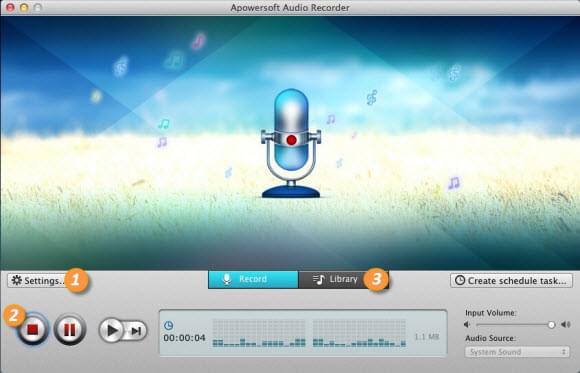 The strongest feature of Apowersoft Audio Recorder for Mac lies on its lossless sound recording in 1:1 quality. By providing high quality recorded files without any quality distortion, rest assured that you can get a perfect copy of original audio file. Moreover, it exports a wide variety of file formats such as MP3, OGG, WAV, M4A and all others. With this software, you'll get to enjoy other amazing features such as scheduled recordings and intelligently ID3 identifying. Better still, you can play files using its own media player, and modify recordings with the built-in editor.
Above are the best free MP3Jam alternative for Windows and Mac, hope you can get the desired one to meet your music need.