How to Connect Phone to Projector
ApowerMirror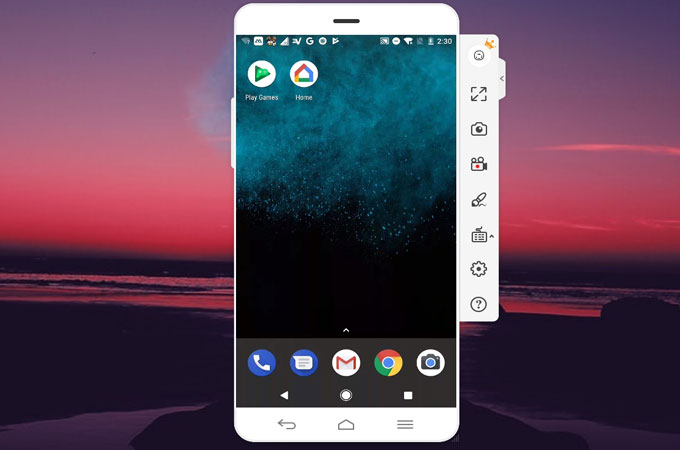 You can use a screen mirroring app which will enable you to reflect the content of your phone to a much bigger screen. ApowerMirror is a recommended option if you want to stream videos or do presentation to your projector. It is loaded with useful features, including fullscreen view, recording screen activity, taking a screenshot and so on. Besides, its whiteboard function lets you draw lines or shapes on the mirrored screen. In this way, you can highlight some important details on your presentation and emphasize it. Here's how to the app to project phone to projector.
After setting up the projector, connect the VGA cable from your PC external video port to the projector.
Next, download and install the app on your desktop. Also, download its mobile version from Google Play Store.
Connect both devices to the same Wi-Fi environment.
Launch the app both on your PC and smartphone.
On your smartphone, click on the mirror button at the bottom. Once your PC is detected, tap it followed by "Phone Screen Mirroring". Then your phone screen can be mirrored to projector.
Miracast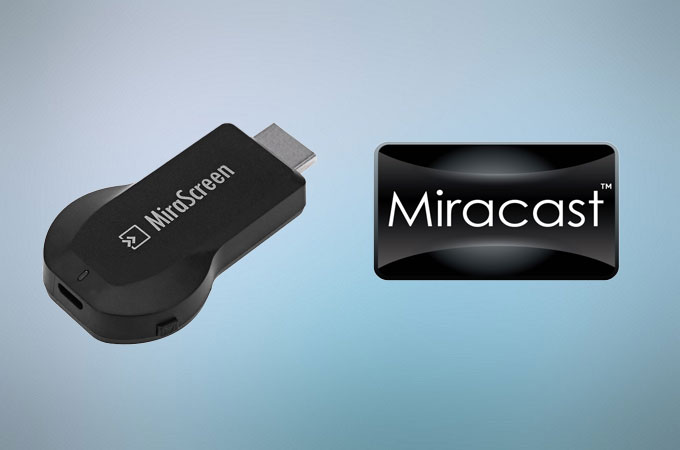 Another tool that you can use is Miracast. It is a media streaming device which lets you cast phone to projector, TV, and PC monitor. With this, you can share everything that happens on your phone such as slide show, document presentation, or even demonstrates a game tutorial on a bigger screen. You can connect your phone and projector wirelessly as long as both devices support Miracast. However, if only your phone supports Miracast, you need a Miracast video adapter which you will attach to the HDMI port on the projector. To start casting your phone to projector, you may refer to the guide below.
Purchase a Miracast Video adapter online or on a store near you.
Turn on your projector and plug in the Miracast on the HDMI port as well as the power cord on the USB port.
Then, connect your smartphone to Miracast by tapping the "Cast" button located on your notification bar.
Tap on the name of the Miracast and wait until your phone is mirrored to your projector.
Chromecast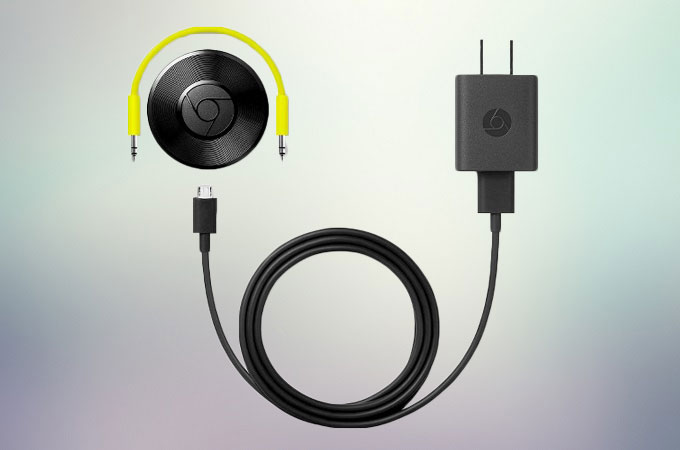 Another option to connect phone to projector is by using Chromecast. You might select this alternative when your devices do not support Miracast. This is also a streaming device that allows you to display your media content such as pictures or videos from your smartphone to your projector, TV and desktop. It allows you to mirror videos with HD and 4K resolution to your HD television. Furthermore, you can use it to watch video content from different streaming services such as Netflix, YouTube, Hulu and other services. To set up Chromecast, refer to the instruction below.
Plug in Chromecast to the HDMI port on the back of the projector.
Next, remember to turn off Power Saving Mode on your phone.
Connect your phone and Chromecast under the same wireless network.
Now, download Google Home app on your phone. Tap on "Menu" then Cast Screen.
From there, select the name of your Chromecast device.
Conclusion
All the above ways can help you display your phone screen to projector. They are equally efficient and serve the same functions. However, if you are looking for a tool that will not only mirror your phone to a wider screen, ApowerMirror is the best option. It possesses a whiteboard feature which will let you annotate on some essential elements of the presentation or a video while displaying.