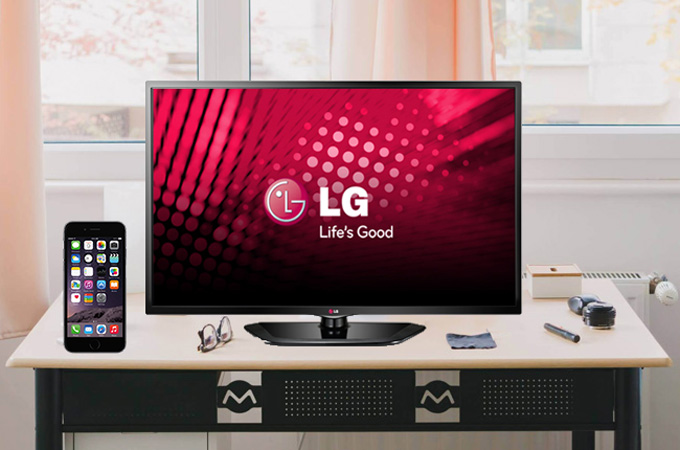 Sometimes, your iPhone screen is just too small when you watch your favorite movie or playing your best mobile game. Though watching on mobile phones is great, but doing all of them on a TV is much better. Luckily, it is easy to connect your iOS device to any latest TV for a bigger-screen media capability. These days, almost all smartphones and tablets can be plugged into an HDMI-ready TV. Once you are connected, everything that is shown into your mobile phone will also be casted on your smart TV. However, if cables and cords are not your thing, here is our guide on how to mirror iPhone to LG TV.
How to Mirror iPhone to LG TV
ApowerMirror
ApowerMirror is a great desktop application where users are able to cast/display their iPhone's screen to a larger monitor like a PC or a TV. iPhone users are able to share presentations on their classes, seminars or meetings, enjoy watching movies and play mobile games on a wider monitor display. Moreover, this tool lets users to record the screen activities on their mobile phones. This application supports both iOS and Android devices that you can choose freely to connect via USB/lightning cable or via Wi-Fi connection. It also allows users to control the screen of their phone using their mouse and keyboard. Follow the simple steps on how to Mirror iPhone to LG TV to start the mirroring process.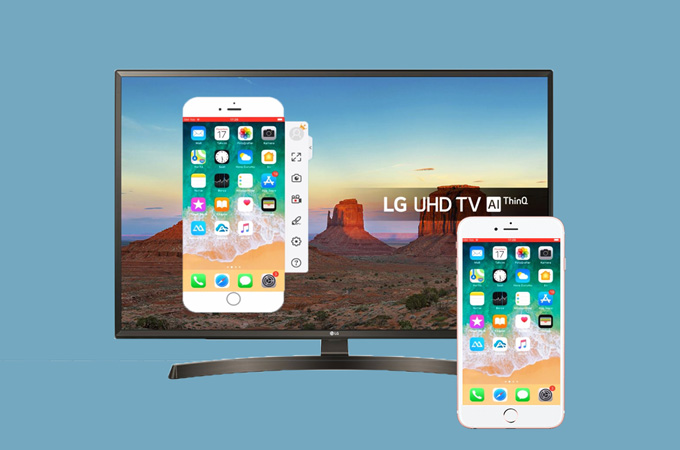 Connect your iPhone to a PC first by downloading, installing, and running the application on both devices.
Launch the application on both iPhone and PC.
Using your iPhone, tap the "M" blue button and choose the name of your PC. Swipe-up to show control center and choose Airplay/Screen Mirroring then tap the name of your PC again.
Once your iPhone has been mirrored to your PC, connect it now to your LG TV by using an HDMI cable. Your iPhone is now mirrored to your LG TV.
LetsView
LetsView is one innovative tool that can mirror any device on a much bigger screen. Because of its great features, it resurfaces among the best apps of its kind. Aside from the mirroring capability, this offers more features like screen recording, screen mirroring and being able to cast your device with any Miracast ready device. That includes Smart, Android TV and some of the networking hardware like FireTV and Roku. Meanwhile, here is a guide written for you to mirror iPhone to LG TV.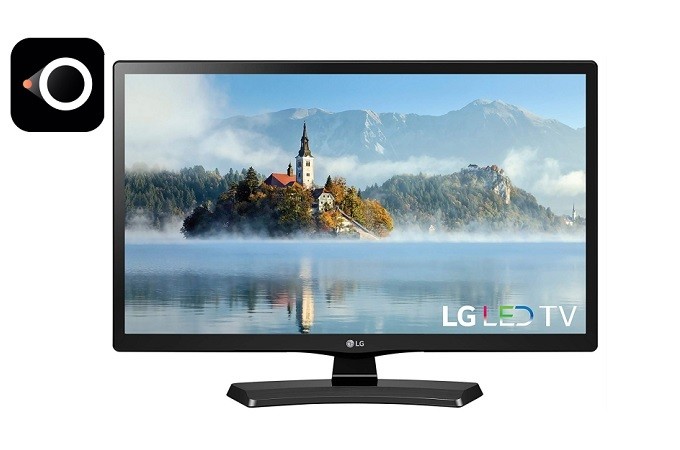 Get the app and install it by using the download buttons below.
Make sure your phone is connected to the internet where your TV is connected to.
Launch the app on your phone and TV.
On your phone, tap the icon at upper right that has "asterisk".
Then, enter the pin showing on your TV.
Tap "Start Mirroring" to begin.
Chromecast
Chromecast is one of the best options when it comes in streaming videos and even mirroring your iOS device's screen display to your LG TV. It links and can be controlled with your smartphone by just being connected under the same Wi-Fi network. This will let you open applications or stream videos, display photos, and play games on your phone where you can cast on your TV via Chromecast. To use this tool, you need to plug it into an HDMI socket on your TV. Moreover, a compatible Android device or iOS device installed with the latest version of the app called Google Home is also needed to cast iPhone to LG TV. Here is the steps on how this tool works.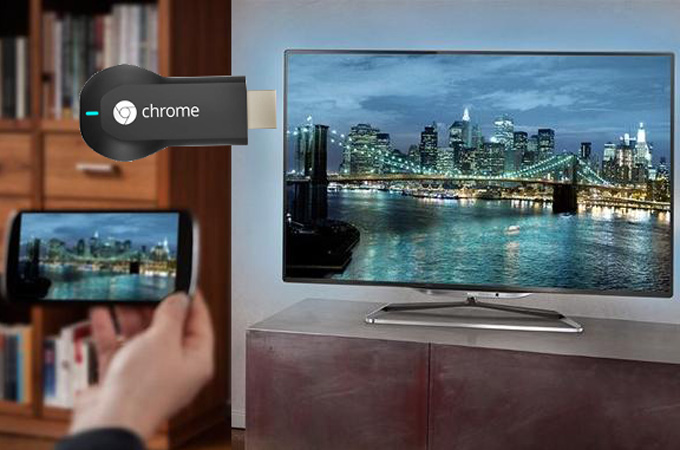 Plug in the Chromecast to your LG TV.
On your iPhone, download the Google Home app. Install and launch it then tap "Set up a New Chromecast".
To connect, tap the "Account" icon on the lower right hand on your phone then choose "Mirror Device" under Additional options. Make sure that both devices are connected under the same Wi-Fi server.
Wait for the device to search your TV then tap "CAST SCREEN/AUDIO". Your iPhone is now mirrored to your TV.
Conclusion
Those are two of the many possible ways to cast your iPhone to LG TV. You may now enjoy watching movies, sharing photos, and play your favorite mobile games to a larger screen display at home. Both tools offer you fast and easy ways on how to cast iPhone to LG TV, However, ApowerMirror gives you the best quality and features which the other mirroring tools do not possess.