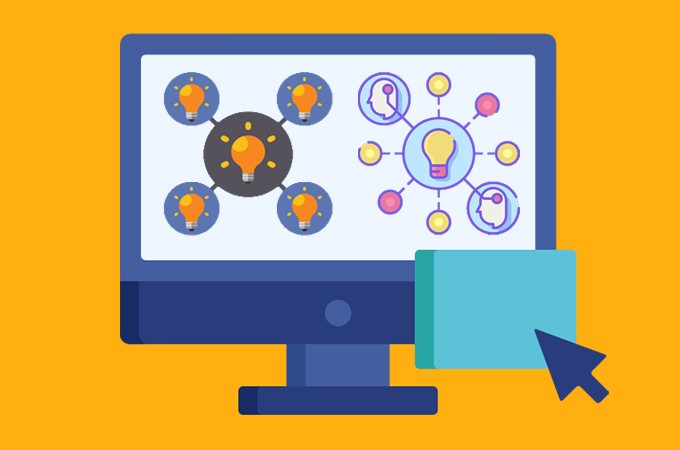 Mind map is a powerful technique that is designed to effectively get in and out information out of the human's brain. It has the ability to organize thoughts and ideas in a simple and brain-friendly manner. The great thing about mind mapping is that you can personalize mind maps depending on how you want it to look or in a way that it's easier for you to absorb information. On the other hand, this article provides a list of free mind map templates to help you create dynamic and engaging mind maps.
Free Editable Mind Map Templates
To-do List Mind Map
Weight-loss Tips Template
Whether you want to achieve your ideal shape or accomplish other goals, To-do List Mind Map can help you out. This template allows you to visualize all the tips on how to effectively lose weight and reach your ideal weight. Don't be afraid to use symbols, different colors of text, lines, and boxes to make the mind map appealing. Health is wealth and so make it inspiring to do by creating a guide.
Click the image below to download the template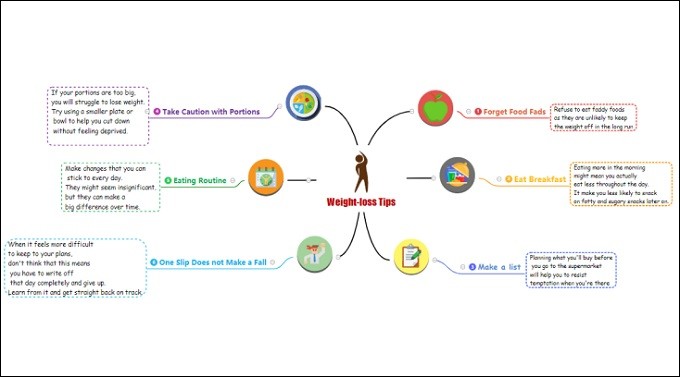 Education Mind Map
You might experience information overload if you want to expand your vocabulary. This is especially true for beginners as well as advanced vocabulary learners. Through this mind map template, you will be able to make learning fun and interactive. You could also put your comprehension to test by using the newly learned vocabulary in a sentence. Surprisingly, users can incorporate colors, lines, and shapes so it's easier for memory to get familiarized with the vocabs.
Click the image below to download the template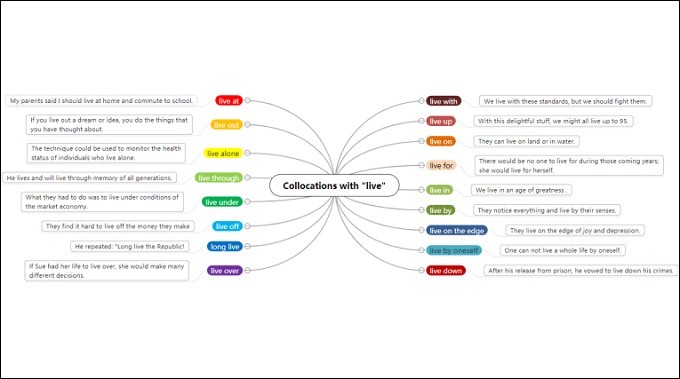 This mind map template gives you an overview of what the book is all about. This is very useful to break down a book into a detailed summary. Using this template, you can identify the topics and discussions under each and every topic or concept. Moreover, it cuts down the time for further reviewing because only the important details are being recorded.
Click the image below to download the template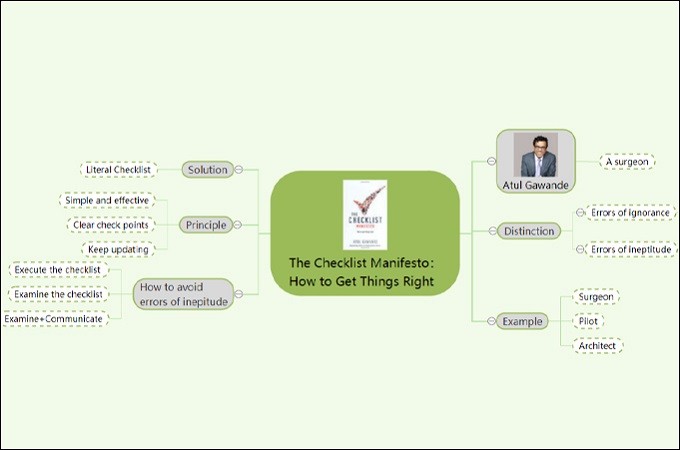 Business Mind Map
Sales Management Template
In case you want to turn a long list of boring information into a colorful and more organized diagram, you should use this Business mind map template free. This sample categorized the important points of an organization, roles involved, skills and everyday work routine. Instead of making a boring list of information, this template will make rational use of your time and coordinate business better.
Click the image below to download the template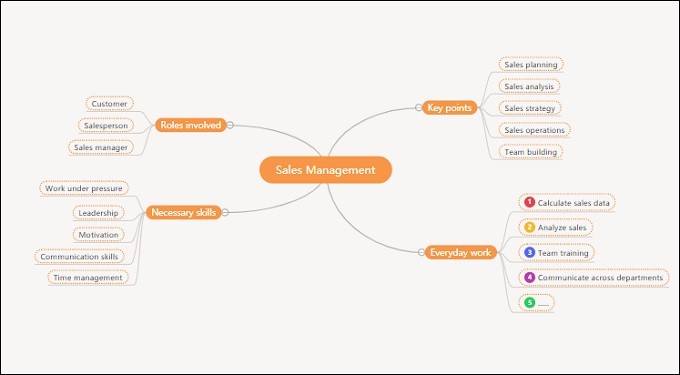 Product Plan Mind Map
Planning is a necessary step before launching a product. It involves your objectives, analysis, strategies, target dates and a lot more. Just like the templates below, it gives an organization an overview of the goals to achieve and avoid some random activities which are done by chance. This will also help the organization to work with ease and promptness.
Click the image below to download the template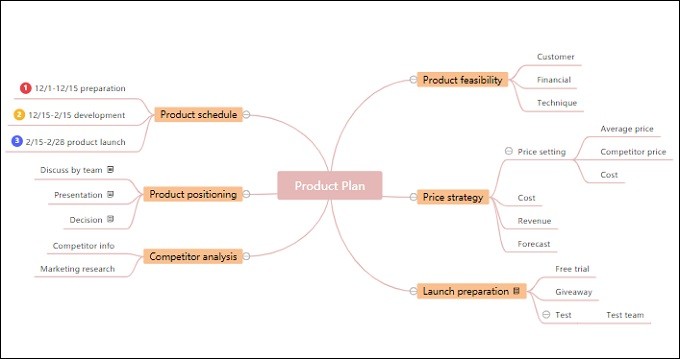 Programming Mind Map
You can also try each programming projects that are recommended for you to acquire the necessary skills to become a real frontend programmer. As illustrated in this concept map template, you will learn knowledge on each project.
Click the image below to download the template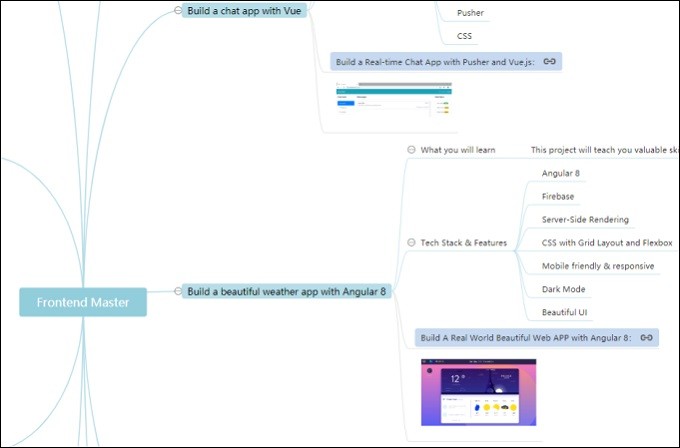 Brainstorming Mind Map
Essay Writing Process Template
As we know, brainstorming helps your thoughts freely flow and come up with new ideas. In addition to that, mind mapping works well with brainstorming. Using the template below, you will be able to create outlines for essay, project and many creative tasks. This will help you see the bigger picture and identify connections of ideas to one another.
Click the image below to download the template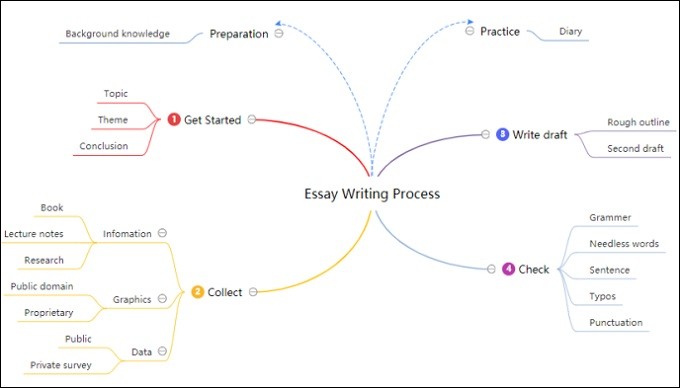 Conclusion
Come up with a dynamic design concept for your mind maps through these mind map examples. All these templates are customizable and free to edit. With just your browser and an internet connection, you'll be able to visually structure information and arrange them with satisfying customization tools.