Having a good profile photo on our social media accounts says everything about us. This is the representation of how we see ourselves and how we want others to see us. Also, you can gain a lot of friends by just viewing your profile picture. In that, you need to know how to create an eye-catching profile photo with the help of these simple tips and guidelines.
How to Make Good Profile Picture
Establishing a good impression starts with a great picture. Here are the profile picture styles from different platforms that you can get inspiration from.
Social Media's Profile Picture Style
Instagram
Instagram profile pictures are originally square in shape and there is no way to view them in a large portion. The important part of the profile picture on Instagram is the overall aesthetic view, which means the photo background is equally important as the subject.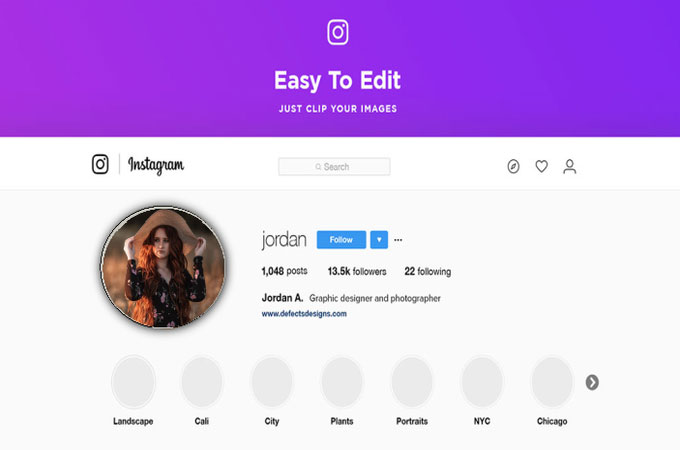 Twitter
Compared to Instagram profile pictures, learning how to make a profile picture on Twitter is just easy. The recommended dimension is 400×400 pixels and it only fits in a small circular space. Moreover, if you noticed most of the Twitter profile photos are captured in half body.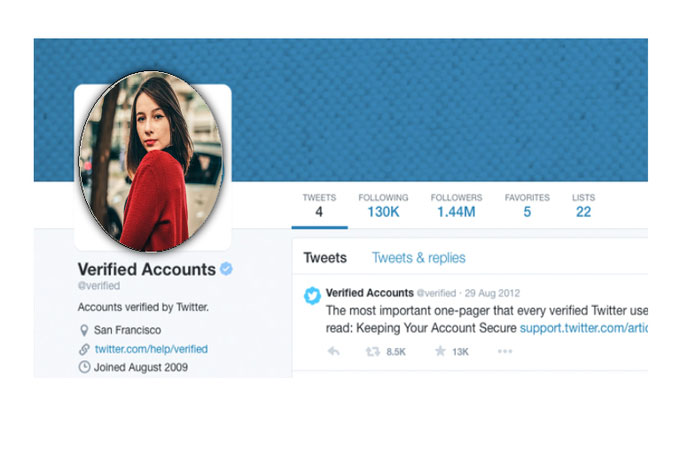 Facebook
Facebook profile photo only displays 36×36 to 128×128 pixels. Among the social media accounts, a Facebook profile picture is more on a friendly vibe photo. You can include your pets or things that you love in this profile photo.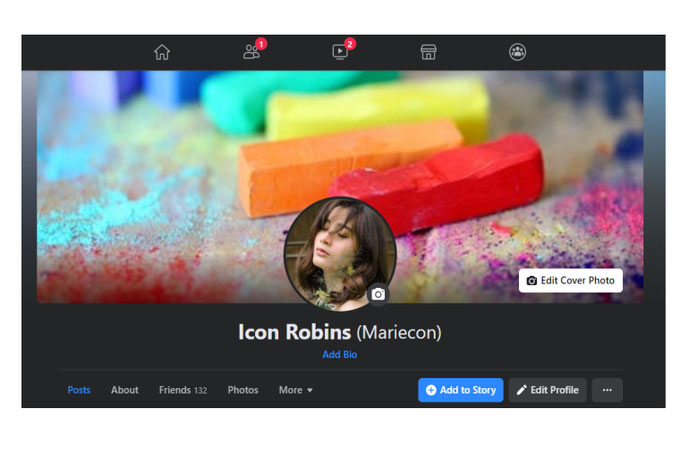 Clubhouse
Clubhouse profile picture typically has a professional vibe, wherein you should wear suits or any professional clothes. Now it has a new trend which they add circular border and uses a solid background color to make your profile picture standout.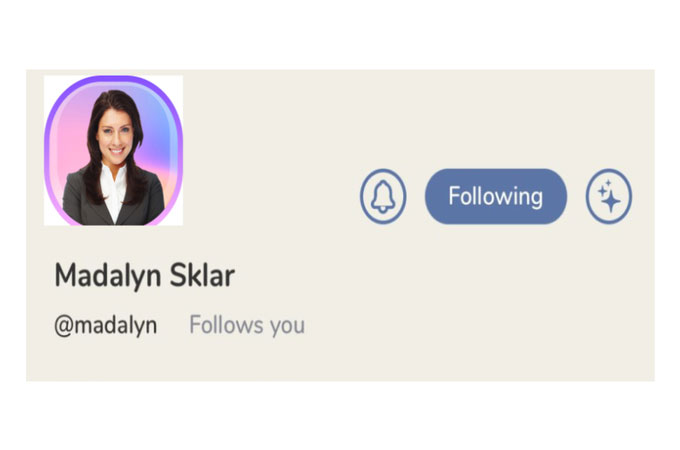 Basic Requirements
JPG, GIF, or PNG format
16:9 is the acceptable aspect ratio
Must not exceed 2MB in size
Clear
Please read through the following tips that will definitely help you how to create a profile picture for all your social media accounts. Please be mindful with the details, it will surely make good difference.
Tips to Get a Perfect Profile Picture
Good lighting
Having the most flattering natural light on your photo can bring extra beauty that can bring a radiant and glowing natural skin. If you will find the right position that you need on your profile photo you can have the great shadowing that can create a halo effect on your body.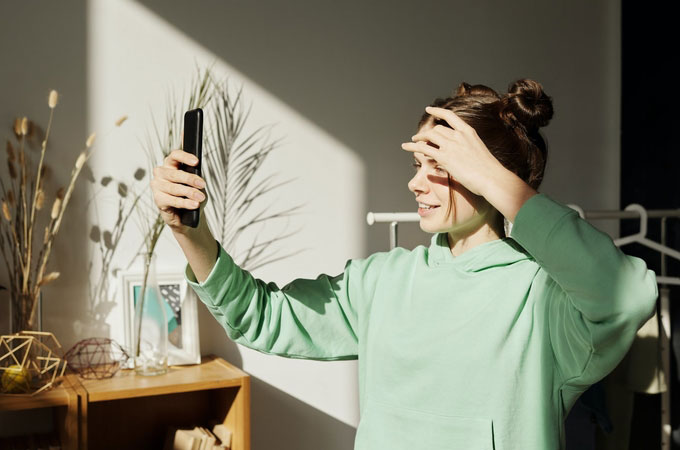 Find your best angle
To find the best angle for you, you need to experiment with the different facial expressions and various positions whenever you are taking a photo. This tip will surely help you how to make a good profile picture for your social media profile. Also, you can get some inspiration from the different poses that you sometimes see on television or in magazines.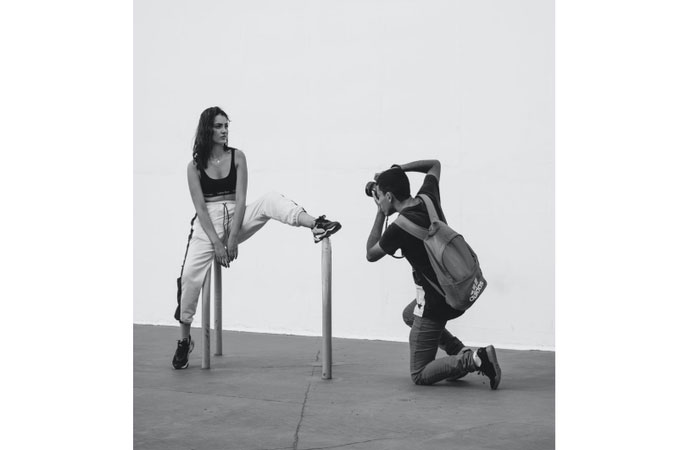 Use contrasting colors
Color combination is the technique to catch the attention of your viewers. Certain color pairs can give a pleasing natural look to your profile photo that can give life to it. It is best to relate the clothes that you are wearing to the background that you will use.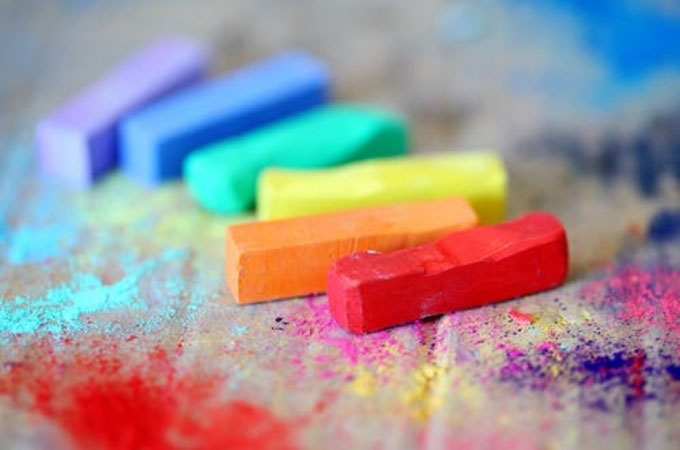 Go along with the background
Photo backgrounds with an aesthetic view will make your life easier on knowing how to make a profile picture. These backgrounds will give a great visual impact on your profile photo. So you better choose the best photo background that can represent your profile photo.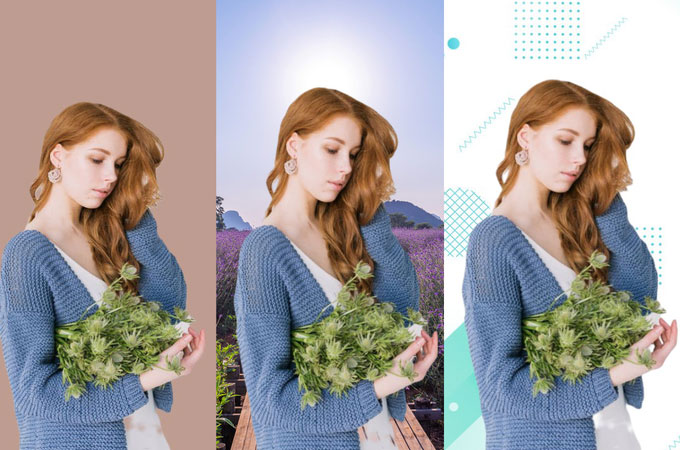 To give you guidelines to make your profile picture using your Android and iPhone devices, here is the app called Apowersoft Background Eraser.
How to Create Your Own Profile Picture on Phone
Here's an app that can help you make all kinds of profile pictures, whether it's transparent or colorful. With Apowersoft Background Eraser, you can create your own profile picture with ease. Well-designed profile templates are available.
Simple steps on how to make a profile picture on iPhone & Android
Open the app, click the "Recognize Person" tab and import the photo.

The app will give you a transparent result.
Go to "Background" and choose the theme that you like for your profile picture.

Then, choose a template with a 1:1 aspect ratio.
Once done editing, hit the "Save HD" button.
Note:
If you are not into a mobile app, Apowersoft Background Eraser also works well on Windows and you can get 100 images for free by visiting its web version page.
Download
Conclusion
Learn how to make a profile picture with the help of the guidelines mentioned above. Together with Apowersoft Background Eraser, you will create your own amazing profile picture without the help of a professional..