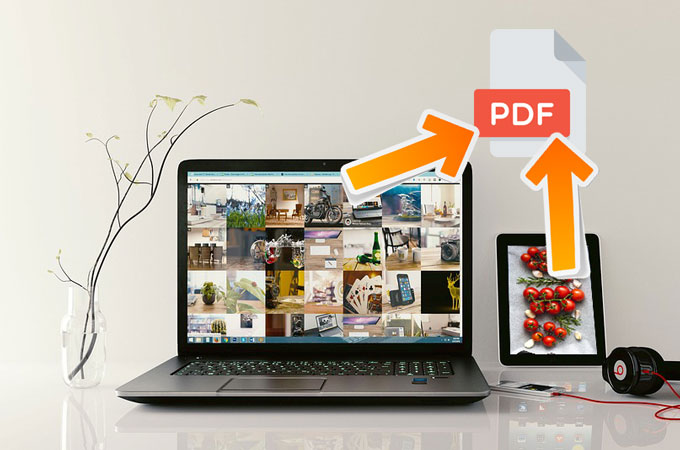 There are various reasons why anyone would want to make PDF from image. Some of the reasons are outlined below;
Making PDF from JPEG gives you a faster way to print all the important images effortlessly.
If you make a PDF file from JPG you can easily manipulate the size of the image or any other parameters faster than expected without compromising on the quality.
Lastly, converting images into PDF allows you to create passwords or any other restrictions that can protect any confidential information present.Therefore, if you want to make PDF from JPEG, you can use some of the methods clearly outlined below.
Apowersoft Free Image to PDF Online
Specifically designed for making PDF from JPG online, Apowersoft Free Image to PDF online is free online PDF maker. Using this product you can convert many images into PDF at any single time, convert one image at a time into PDF or even convert images found in any URL into PDF. Some of the features of the Apowersoft Free Image to PDF Online application include the following.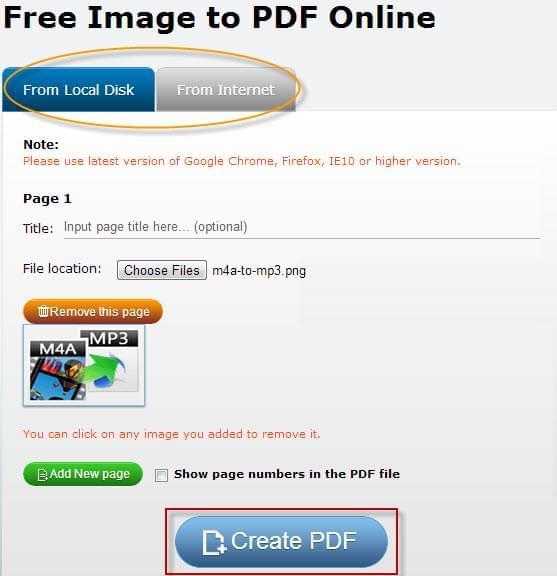 The application is compatible with many different formats therefore you can make PDF from any image in any of the numerous compatible formats.
No need to download and install in your device in order to use the service since it's available freely online. There are no hidden costs and all you need to do is upload the image to be converted and let the service do the work for you. With such an easy user interface, even newbies and amateurs can efficiently use it without facing any complications.
Using the application, you can either choose to import multiple images to convert to PDF or simply stick to one image at a time, whichever is preferable.
Unlike other PDF makers, the Apowersoft Free Image to PDF application allows you to make PDF from an image from a URL.
It also provides many more PDF manipulative functions such as adding pages, removing pages, hiding/showing page numbers or removing/deleting images.
Lastly, regardless of how many images you choose to convert to PDF at once, the quality of the output is never compromised.
PDF Maker App
The PDF Maker App is yet another web-based service that allows you to make PDF from JPG online effortlessly. There is no need to install or download the service into your device making it cost effective for most users. Also, it has a simple user interface with easy to follow instructions on how to convert images into PDF. Anyone can use the PDF Maker App whether amateurs or pros because it's simple to use and is readily available. Using this application, you can also manipulate the final output through formatting and achieve the desired final result.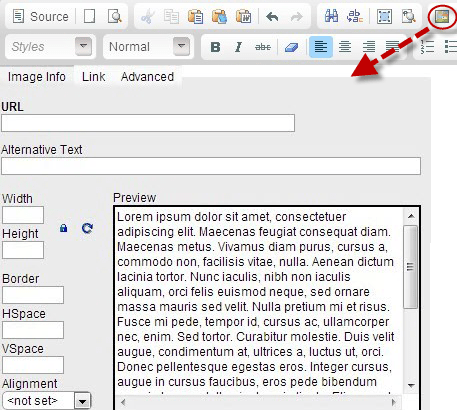 Although the PDF Maker App is easy to use and cost effective for most users, it has some limitations such as the following. First, the final output may be compromised. Secondly, it doesn't have better and more advanced features such as the Apowersoft Free Image to PDF application to necessitate its basic function.
Apowersoft PDF Editor
Apowersoft PDF Editor allows you to make PDF file from JPG/PNG/GIF/BMP, etc. Some of its key features which accentuate its main function include the following.
Using this shareware, there is no limitation on the different types of PDF files you can create. These include native PDF's, password protected PDF files, compressed PDF files or searchable PDF documents.
You can also manipulate your PDF document by adding watermarks, bookmarks or digital signatures.
The Apowersoft PDF Editor also allows you to convert PDF documents into other formats such as Word, Excel etc.