How to Make Your Own iPhone Wallpaper
Apowersoft Background Eraser – Best App to Make Aesthetic iPhone Wallpaper
Creating a personalized and aesthetic iPhone wallpaper is not a complicated task. Not to mention there are highly skilled photo editors that you can find across the Internet. And for you to get an attractive wallpaper without spending too much time and money, then use Apowersoft Background Eraser. This powerful photo editor offers tons of easy-to-use and cost-efficient editing tools to help you make your own iPhone wallpaper. You can also use its built-in solid color background and impressive backdrops with different themes. Plus, this app allows you to use your personalized background for your personal photo.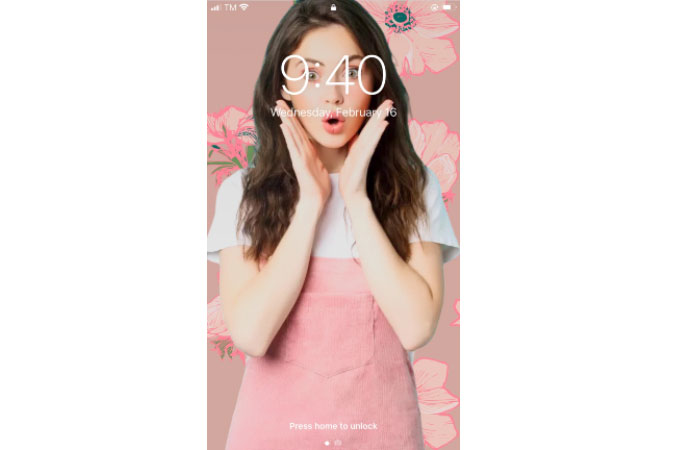 How to Create Your Own Wallpaper with Apowersoft Background Eraser
Download the app by tapping the "Download" button above.
Once installed, open it and tap the "One-Click Cutout" tab to import a photo.

Then you'll get a precise cutout. Tap the "Background" tab and pick a backdrop for your image.

Or, you can tap "Customize" > plus sign to select your own backdrop.
To use this iPhone background maker to enhance your wallpaper, check out the steps below.
Tap the "Beautify" option and use either Skin tone or Smooth to enhance your image.
Finally, tap the checkmark icon and "Save HD" button to process and save it on your device.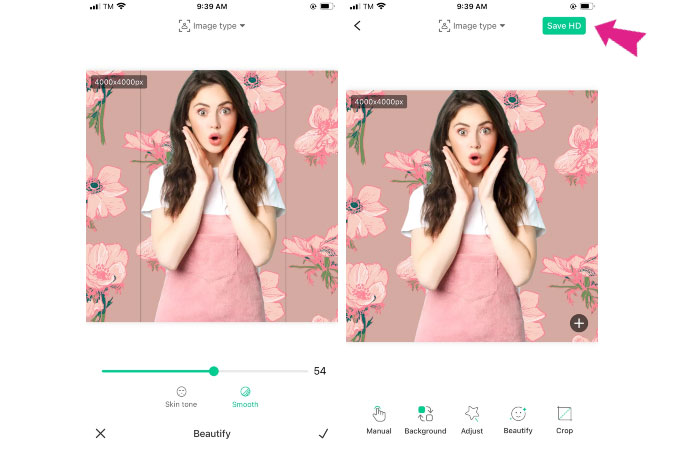 Make Your Own iPhone Wallpaper with Online Tools
Canva
For people who prefer to use web tools, Canva is the right platform for creating personalized iPhone wallpaper. It has tons of amazing wallpaper templates. However, there are only a few wallpapers that can be used for free. Hence, you need to pay before you can use some of its attractive wallpaper templates. To learn how to create your own wallpaper with Canva, the steps are as follows.
Go to this page and click the "Start Designing a Wallpaper" button.
Then select one from the wallpaper templates.
Next, use the tools from the left corner to edit it.
When you are satisfied with the result, then save it by clicking the "Download" button.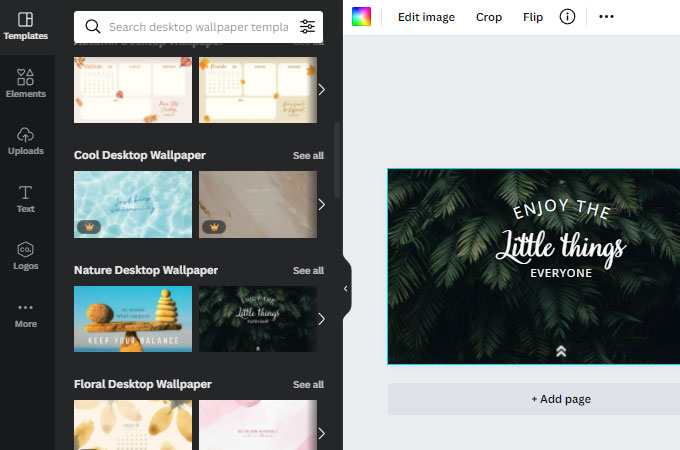 Picsart
Another useful online platform that offers countless editing tools and wallpaper templates is Picsart. Also, it allows users to add text, stickers, elements, and add their own photos. But some of its wallpaper templates are not free. The price starts at $1 per item. The good thing about this iPhone background maker is that a 7-day free trial is provided for first-time users. Find out below how to use this tool to make your own iPhone wallpaper.
Click the "Make a Wallpaper" button and choose a template from the Unlimted Library.
If you want to edit it, use the tools available within the app.
Finally, click the "Export" button to save it.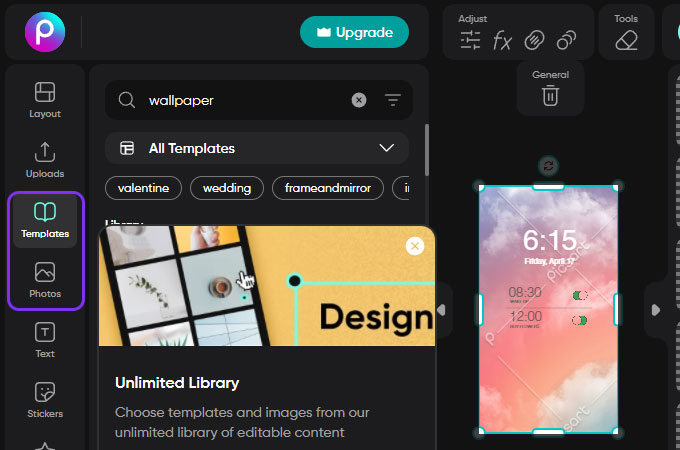 Visme
If you are one of the non-tech professionals, Visme is an easy-to-use platform that can help you make your own iPhone wallpaper. It comes with free and stunning wallpaper templates. The only drawback is that you need to sign up before you can use it. Below provides simple steps that you can follow.
Go to its official site and hit the "Create Your Wallpaper" button and sign up to create an account and to get started.
After signing up, choose the "Phone Wallpapers" option and select one you like.
Edit until you get your desire outcome.
Lastly, click the "Download" button to save it on your device.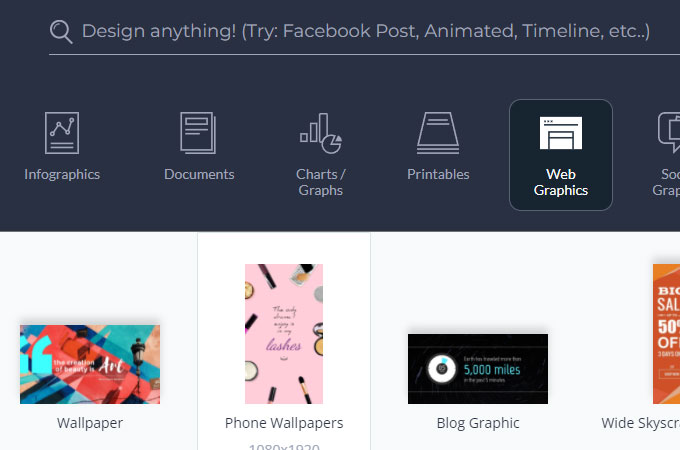 Conclusion
The tools mentioned are absolutely effective in making stunning iPhone wallpapers. But if you want to make this experience easier, then refer to the first tool which is Apowersoft Background Eraser. You can have the wallpaper you want with just a few taps. For an alternative tool, you can refer to the platforms listed in this post.