How to Make Blurry Picture Clear App
Apowersoft Background Eraser
Apowersoft Background Eraser is an outstanding background eraser app that currently launches its new feature that can make the blurry picture clear. This app uses advanced AI technology that automatically processes the blurry photo and makes it in high resolution. The app will present a before and after the result, so you can determine its magic. More than that, Apowersoft Background Eraser offers different photo editing features such as crop, duplicate, adjust saturation, brightness, and many more.
How to Clear a Blurry Picture with this versatile app – Apowersoft Background Eraser
Open the app, choose "Blurry Portraits Cleaner" to upload the blurry photo that you have.

The app will process the file automatically, giving you a clear result.
Once done, hit the "Save without watermark" to download the HD quality photo.
Al Colorize
Al Colorize is a comprehensive photo editor that you may have on your Android phone. This app offers three options that will help you on how to make a blurry picture clear. These include colorizing that will add colors to your old photo. The next one is to restore, this feature will help you remove the yellow tone which will sharpen your photo for it to look more natural. Lastly is Desctrach, which removes the scratches and lines from the photo to make it smoother.
Create a clear photo with these simple steps using AlColorize
Get the app on the Play Store and install it on your mobile phone.
Hit the "Select Photo" button to get your photo.
Then, choose one of the three options that the app offers.
The app will automatically process the photo.
Finally, hit the check mark icon.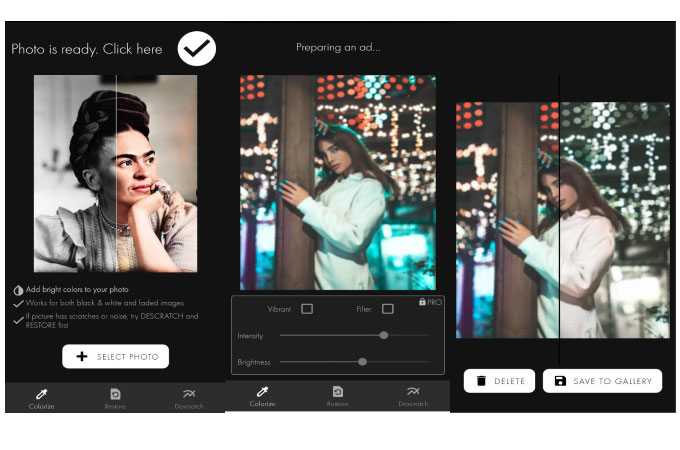 Remini
Learn how to make blurry pictures clear app together with Remini. This app will make your blurred and low-quality taken photos with your camera to high resolution. I will sharpen your photos by increasing the contrast and brightness of your photo. In addition, Remini also provides more AI-related photo processing functions.
Make your photo into high resolution with Remini
Download and install the app on your Android phone.
Tap "Enhance" to import the photo from your phone gallery.
The app will automatically process the photo.
Tap the check mark icon if you are satisfied with the result.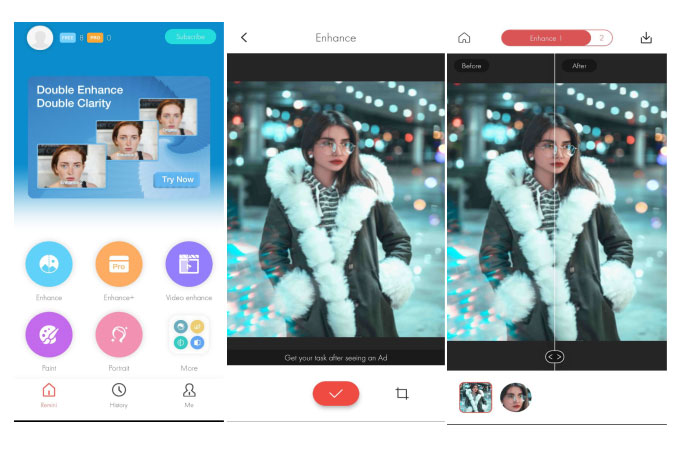 Enhance Fox Photo Enhancer
This iOS solution is one of the apps that will teach you how to clear a blurry picture instantly. This enhancement application called Enhance Fox Photo Enhancer has a full advantage because of its AI technology. It uses an AI-powered colorizer which makes blurry photos clear. However, to fully access this app you need to choose one among its subscription options.
Get a clear image with the help of Enhance Fox Photo Enhancer
Go the App Store and look for the app to install it on your mobile phone.
Choose the "Enhance Photo" option to upload the image that you need.
Choose among the repair options that you need and hit "Start".
Once okay, hit the download icon.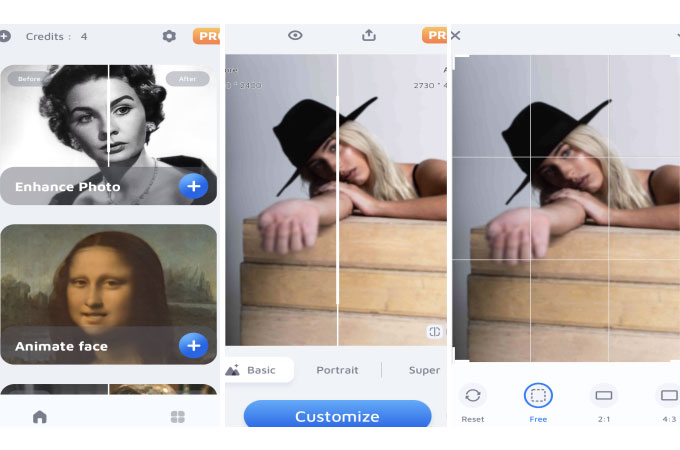 Photo Enhancer AI
Using Photo Enhancer AI, you will know how to make a blurry picture clear. This app is an awesome tool for enhancing and restoring your blurry/old photos. Like any other app in this list, Photo Enhancer AI has only one goal which is to only make your photo clear. There are no other useful features that the tool offer.
Have a clear photo with Photo Enhancer AI
Search the app on the App Store and have itinstalled on your iOS phone.
Hit the "Import photo" to upload the blurred picture.
The app will present the processed result
Once done, hit "Save" to download your work.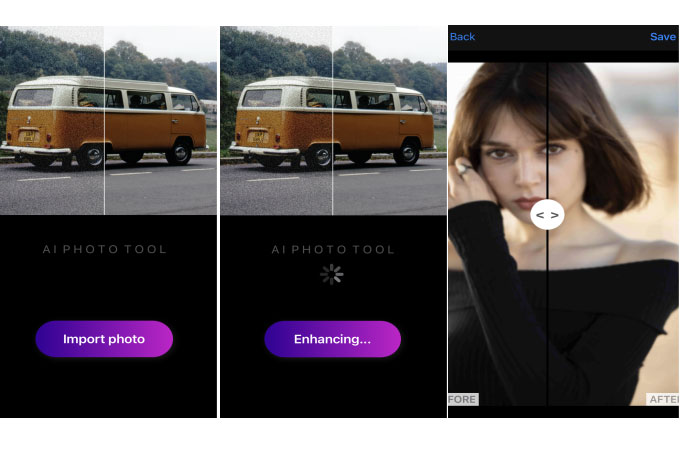 Conclusion
It is really depressing when you thought you have perfect photography, only to find out that they are blurry and unclear. Luckily, there are lots of apps that will help you on how to clear a blurry picture. Try these apps and see which one will meet your satisfaction. Apowersoft Background Eraser is the most recommended one among these apps because of its versatility and simplicity as a professional app. Share your experience in using them in the comment section below.