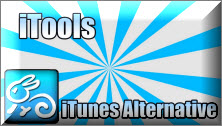 iTools is a mobile device management tool which allows users to manage photos, videos, music, contacts, ebooks, apps, SMS and many other data from computer. Aside from its managing feature, this app also grants you the ability to transfer, view, backup and restore mobile files.
For Apple users, it is considered as a great alternative for iTunes, which can access all the data without any fuss. But recently, many users who have upgraded their idevices to iOS 8.3 noticed that 8.3 version prevents iTools and other similar phone managers from accessing apps. If you still want to gain access and manage app documents like before, there are some iTools alternatives that you can use from below.
Solutions to iTools not working for iOS 8.3
1. Use Apowersoft Phone Manager as an alternative
2. Use iFunbox as an alternative
Handy yet efficient mobile device manager
Given the fact that Apple has changed security settings in iOS 8.3, part of transfer utilities fail to access app files documents on your iPhone 6, iPad or iPod. But no worries here, you may try to use Apowersoft Phone Manager as iTools alternative, which is one of the best management software for both iOS and Android devices. With it, users can transfer, backup, restore and sync data from phone to PC and vice versa. To be specific, you can have a full access on the messages, contacts, apps, photos, videos, music and other files saved in the device by using a computer.
Now follow the steps below to browse App documents in the iPhone.
Download and install the application from here.
Launch the application and connect the iPhone to the computer via USB cable.
Simply click on "Apps" on the top of the main interface, and then you can select "Apple files" to locate the file documents. From here, you can also import or export your files as per your need. If you do not like, you are able to un-install the apps.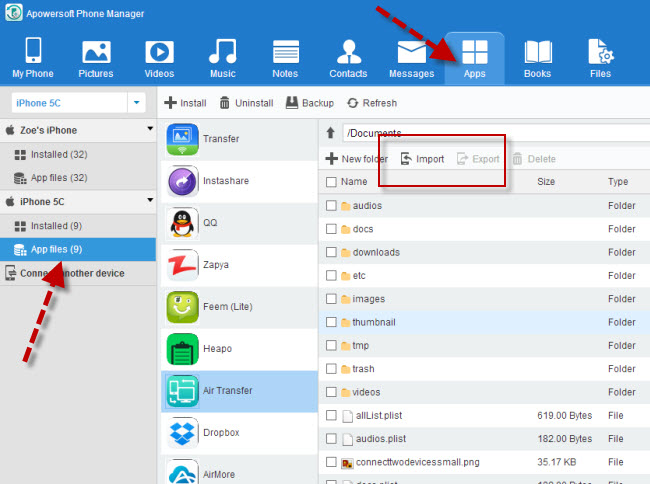 Tips: You can also manage other data by clicking on the tabs (My Phone, Pictures, Music, Videos, Books, etc) on the upper part of the tool. For much easy understanding, simply watch this demo: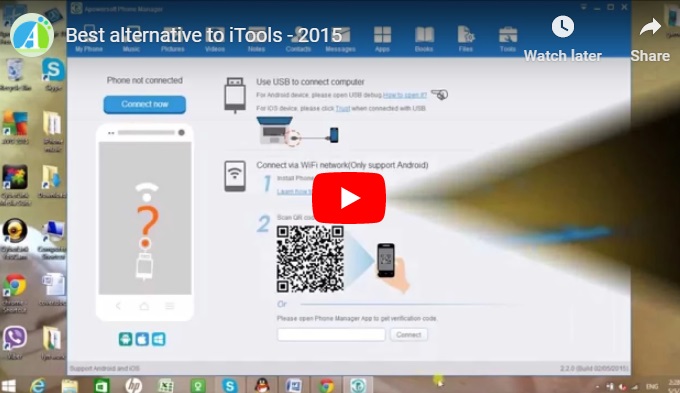 Pros:
It is free and easy to use.
If iTools not working on iOS 8.3 to access app documents, this one does.
Users can also change the wallpaper of their device and the device's ringtone.
Users can display the screen of the device in real time.
Furthermore, it can also take mobile screenshot.
Cons:
It takes more time in synching a lot of data.
No Mac version right now.
Given its entire features, pros and cons, you may find it deserves a place on your computer.
A dedicated iOS app manager
iFunbox is another device manager which can help users in managing mobile files on computer. This alternative to iTools can help in accessing applications of iOS devices from IPA package. Also, it can help in managing files like photos, videos, music, apps and some other files saved in the device. What is great about this app is that it turns your iPhone into a USB flash drive. You can then easily store all kind of files just like Word files.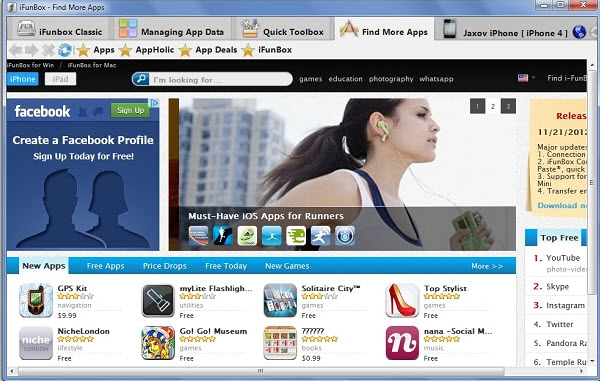 Pros:
It can import and export media files at an accelerated speed.
Grants you the control of all the native iOS files.
Cons:
It only works for Apple device.
Some features can be used in jailbroken phone.
Cannot send message or add new contact
It cannot connect multiple devices.
Those are the best iTools alternatives that you can use. Both of the tools are great to use. However, it is recommended to make use of Apowersoft Phone Manager as it can recognize iOS 8.3 and is also jump-packed with great features. On the other hand, all of their pros and cons are given above. You can use it to replace iTools as it overcomes the limits brought by the latset OS