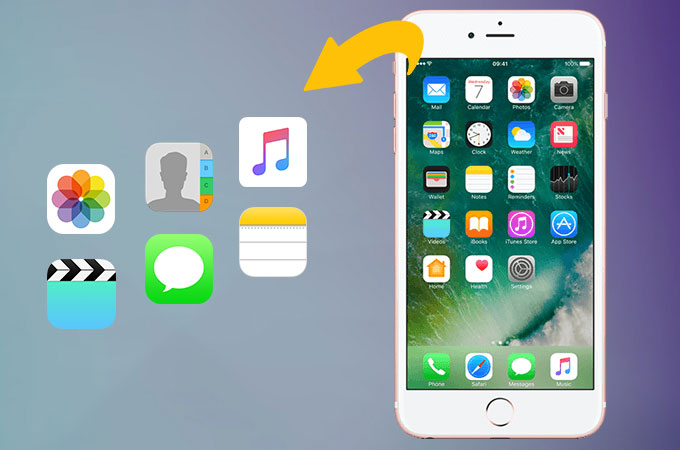 If you are an iPhone user, you may have this habit of backing up your files on iTunes or iCloud. In this case, you do not have to worry if ever you break, lose, or change your device. However, you will not be able to view these files without a third-party application that will enable you access the contents of your backup. Thus, in this article, we have listed the best iPhone backup extractors that will help you access and restore files on your iPhone.
Top 5 Best iPhone Backup Extractor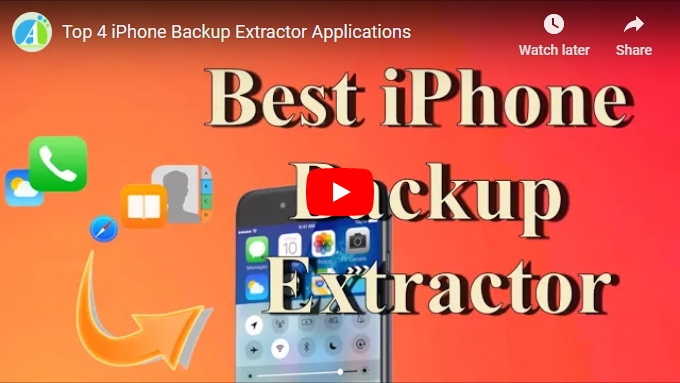 1. ApowerManager
ApowerManager is multipurpose application that performs well on iOS and Android devices. With this program, you can back up iPhone files such as photos, videos, contacts, messages, documents, and others on your PC or Mac. Aside from that, it can help you extract or restore various files from iTunes to your iPhone. This mobile data manager also lets you transfer files from your phone to your PC (export) and vice versa (import).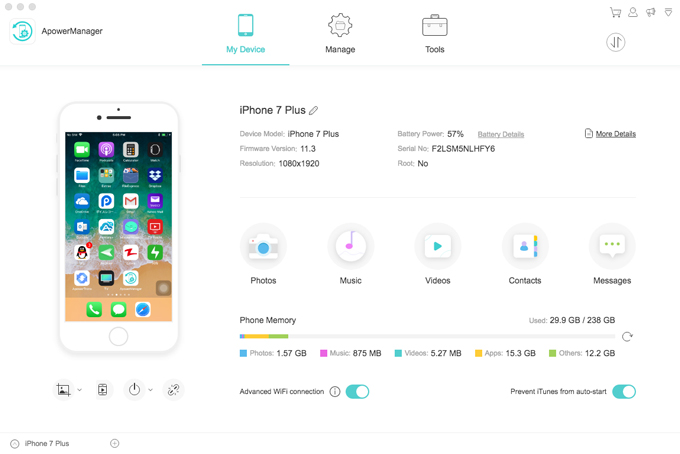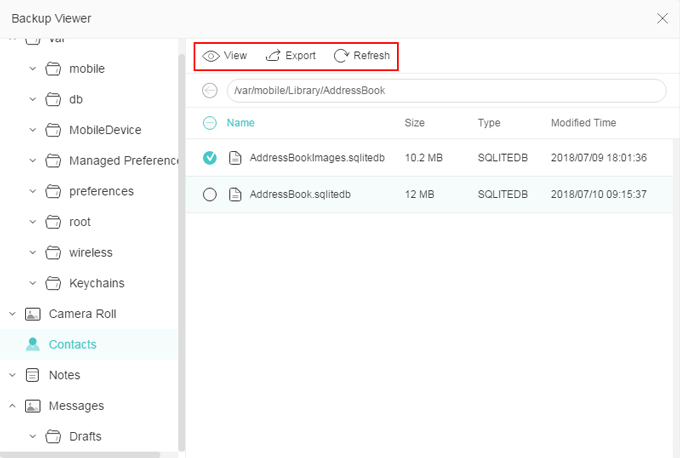 Pros:
Can be connected using wireless network or USB cable.
Works even without internet connection.
Transfer and delete multiple files simultaneously.
Has user-friendly interface.
Has a free and pro version.
Cons:
Can't extract files from iCloud backup.
2. iBackup Viewer
iMacTools iBackup Viewer is an iPhone backup viewer that allows you to extract data from iTunes backup. It supports extracting nearly all file types including messages (SMS, iMessages, WhatsApp), notes, call logs, photos, videos, contacts and many more. In addition, it is available on Mac and Windows computers.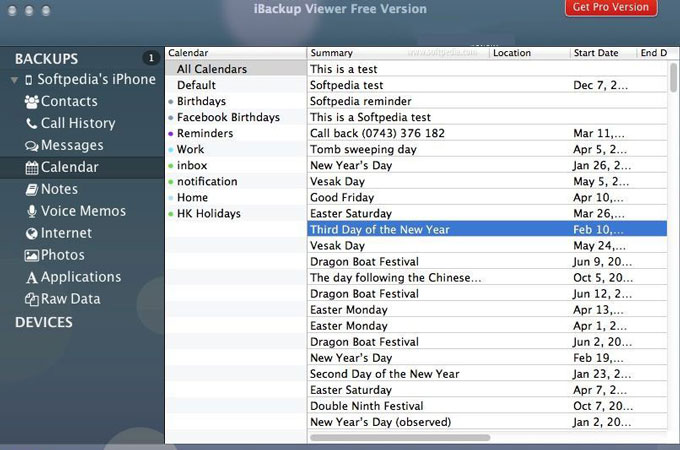 Pros:
Easy-to-use interface.
Can extract files from iTunes backup.
Accessible on Mac and Windows PC.
Cons:
Cannot view or extract files from iCloud backup.
Free version cannot extract data from the encrypted iTunes backup.
3. iPhone Backup Extractor
iPhone Backup Extractor is another iPhone backup reader that works well in any iOS device. For its free version, it supports extracting iTunes backup while its premium version supports both iTunes and iCloud backup extraction. This application is ideal for those who want restore files to a new iPhone or for those who failed updating their device.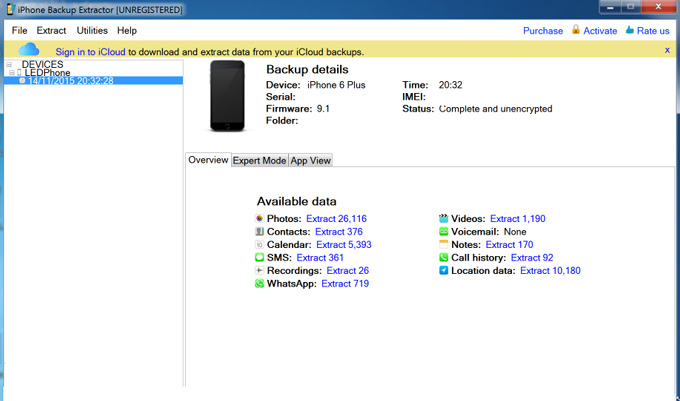 Pros:
Available on Window and Mac OS.
Can extract data from corrupted or encrypted backups.
Has built in PList viewer.
Cons:
Free version can only be use for a limited period of time.
Free version only allows preview but not extraction of files.
4. iBackup Extractor
iBackup Extractor is an iPhone backup explorer which can restore files including photos, videos, contacts, voice mails, messages, bookmarks, calendars and other sorts of files from iTunes backup. This tool can also extract files from iPad and iPod backups on you PC as well.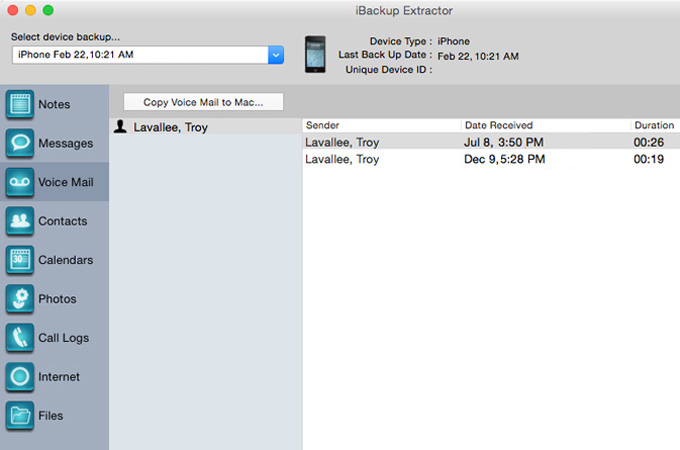 Pros:
Can access files on iTunes backup of iOS devices.
Supports Mac and Windows OS.
Has clear interface.
Enables you to copy files to your PC.
Cons:
Doesn't allow iCloud backup extraction.
Doesn't completely scan iTunes backup.
5. PhoneBrowse
PhoneBrowse is the last tool in this iPhone backup extractor review. This is free backup extractor for iOS devices which works well in both Windows and Mac OS. Moreover, PhoneBrowse allows you to extract files from iTunes back up and it lets you import files from your iPhone to you PC as well.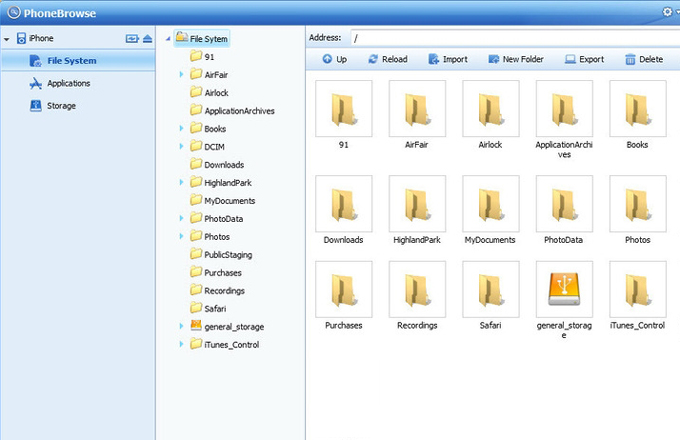 Pros:
Enables you to organize you files on your iPhone (import, export, delete, etc.)
It's free.
Simple interface.
Cons:
Cannot extract files from iCloud backup.
Conclusion:
That's the list of the top iPhone backup extractors for 2018. All of them give you the solution to retrieve your photos, contacts, messages, documents, and other important files in your iPhone backup files. Even so, ApowerManager offers you additional features that may be useful for you in different circumstances.