What is an ID3 tag?
An ID3 tag is a metadata container, which stores information about the music files within the file itself. Usually, an ID3 tag includes the relevant data information like the name of the file title, artist, album, year and genre. This is often used for podcast, which can be downloaded or shared by others from the original hosted webpages at any time. With the ID3 tagging software, podcasters can put important information about their podcast into the music files. So that the listener can know where the music file comes from and what your podcast is.
Why Use an Auto ID3 tagger?
Nowadays, there are so many resources for people to get music as they want. And I bet that most of you have collected amount of songs on your computers or portable devices. To locate the desired music immediately, you had better make use of an automatic ID3 tagging tool to categorize the same type of songs into the specified folder. That is, it can automatically tag multiple audio files all at once, instead of manually typing track information one by one. But what is the best ID3 tags identifier for you? The answer is Apowersoft Audio Recorder.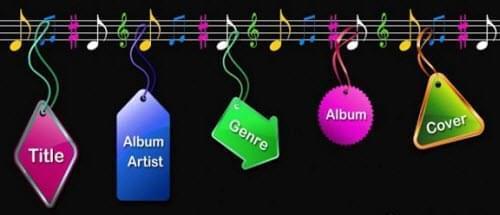 Apowersoft Audio Recorder
Apowersoft Audio Recorder 3.0.0 was released with new features. This version added the tool of ID3 Tags Identifier that has the capacity to recognize ID3 tags automatically. You can use it to identify track information without worrying about the audio formats, such as MP3, WMA, WAV, OGG, AAC, AC3, M4A and more. In addition, its concise interface allows you to see all the information (File name, Duration, Artist, Album, Title, Genre and Year) at a glance.
Before it starts to identify ID3 tags, you need to add one or multiple local audio files to this embedded ID3 Tags Identifier. Or you can directly add one folder to it, which will save you much trouble by selecting files again and again. Even better, it runs perfect on the operating system of Windows and Mac OS X.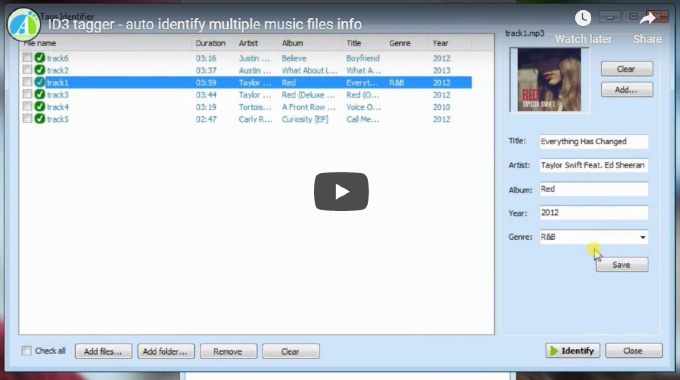 In order to help you learn how to get ID3 tags automatically in the shortest time, I will present you the detailed steps below. These steps are almost the same no matter you are using Windows or Mac. Supposed that you use Windows:
Download and install Streaming Audio Recorder to your Windows
Run this program and choose ID3 Tags Identifier from Tools
Add the audio files or folder as you want
Check the items that need to be identified, or click Check All
Click Identify button to auto-identify ID3 tags
Other new features of Apowersoft Audio Recorder 3.0.0
Apowersoft Audio Recorder is the type of audio recording software, which is compatible with both Windows and Mac. The main function is recording original audio from computer's sound card and microphone. Therefore, many Windows users are fond of using Streaming Audio Recorder to record music from radio stations or online websites like Pandora, Jango, Spotify, MySpace and others. So another great feature of this new version is that it can automatically recognize ID3 tags when it is recording. By the way, you should make sure enough length of the recorded audio, or it's hard to identify the track information accurately.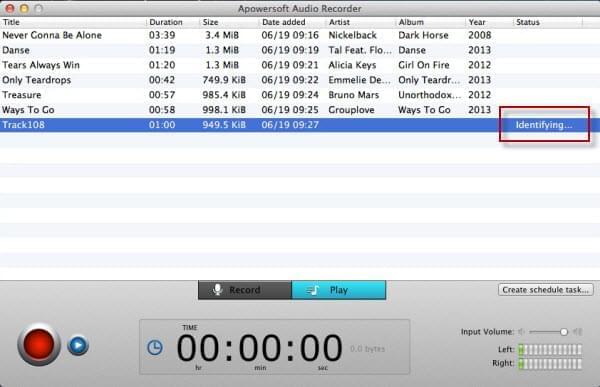 Unlike the usual audio recording software, Apowersoft Audio Recorder combines audio recorder, audio converter, audio editor, ID3 tags identifier, ID3 tag editor and CD burner all in one. I cannot even find a reason why I don't like this new updated Apowersoft Audio Recorder.