Here is a chart of comparison between WhatsApp and Signal functions, which also tells why many people choose Signal now.
| | | |
| --- | --- | --- |
| Application | WhatsApp | Signal |
| Screen Security | ❌ | ✅ |
| Self Destructing Messages | ❌ | ✅ |
| Group Chat Security | ❌ | ✅ |
| Cross Platform | ✅ | ✅ |
| File Sharing | ✅ | ✅ |
| E2E Encryption by default | ✅ | ✅ |
Tools to Record Signal Application
ApowerREC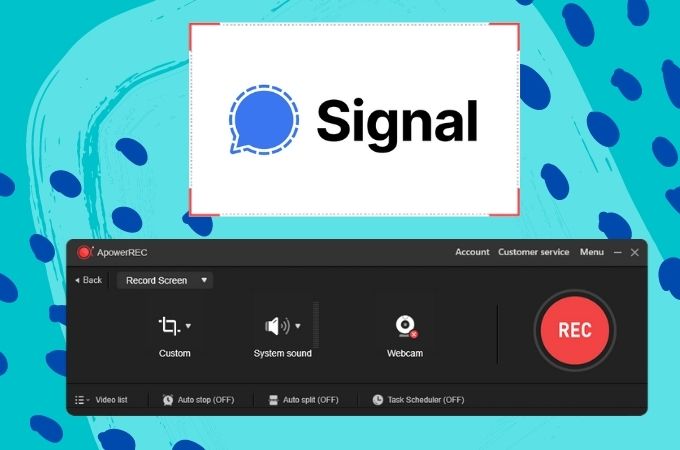 ApowerREC is an easy-to-use program that helps you to record everything that happens on your computer. You can record Signal app video calls, game events, live streaming footage, video guides, and more. It also helps you capture in full screen or in a particular region you choose to save. It is applicable for PC, iOS, and Android devices. This program is user-friendly at the same time that you can master this app within a few minutes. It is truly helpful tool because of its amazing and powerful feature in recording video calls. You can continue reading below to learn the detailed steps on how to record your video calls on your PC.
First, download and install the app.

Download

Launch the app and start using the Signal app.
To record Signal video call, select your preferred region by clicking the "Custom" button.

Hit the "Rec" button to start recording.

If you're done, just clock the "Stop" button and the output will automatically appear on its video list.
CamStudio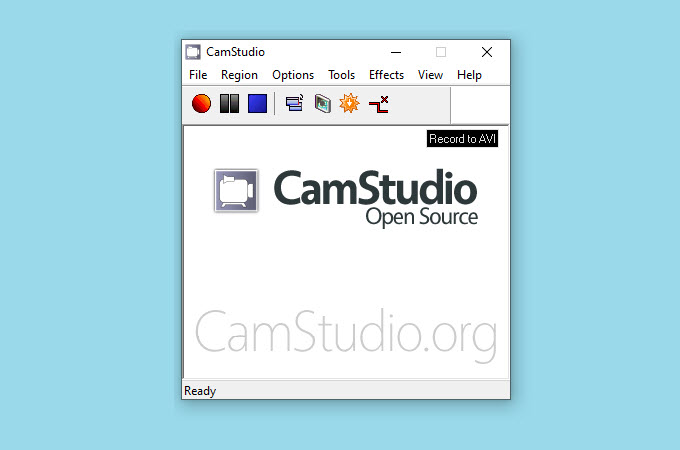 Another app you can use to record video calls is CamStudio, it is a surprisingly simple open-source screen recorder that can capture what's going on on your PC, it is just as easy as pressing a button, but if you dig through the settings, you'll discover that this little software is capable of a lot more. You can also record Signal app video and voice calls, or if want, you can just capture the whole screen, the active window, or set your preferred region that suits your needs. Furthermore, written below are the steps on how to use this app.
Go to its official website and download the app.

Open the app and click the "Record" button then start dragging your cursor to your target region.

From there, you can start any activity on your PC and record it.
Once you're done, click the "Stop" buton and a window will ask you to choose where you want to save your recordings.
GU Screen Recorder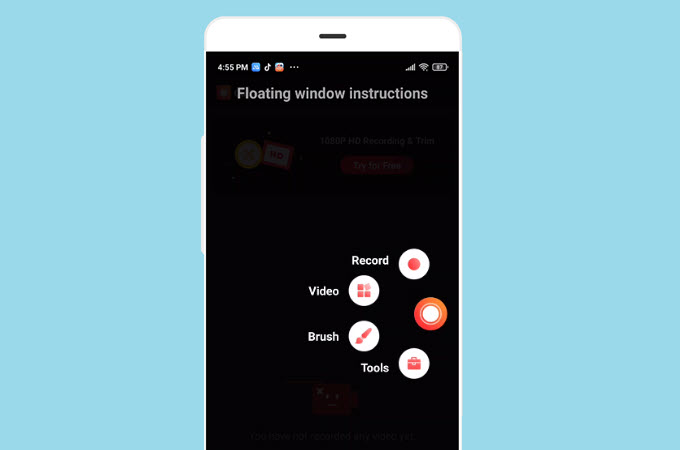 Third tool on the list regarding how to record Signal app is GU Screen Recorder, is a secure screen recorder that lets you capture video calls, streaming game play, and all other videos. You can record your video with crystal clear sound, take high quality screenshots, and reduce the size of your video file for free. You can also record audio from your microphone to other purposes. There is no also time limit required. In addition, its simple interface and unique style will make your user's experience great. You can continue reading below to explore more about this great tool, especially about how to record Signal app.
Go to Google Play Store and download the app.
Open the app then tap the "Rec" button and choose your preferred resolution from the floating toolbar.

It will automatically start the recording,
Once finished, tap the "Stop" button to stop recording, the outputs will automatically be saved on your phone.
Record It!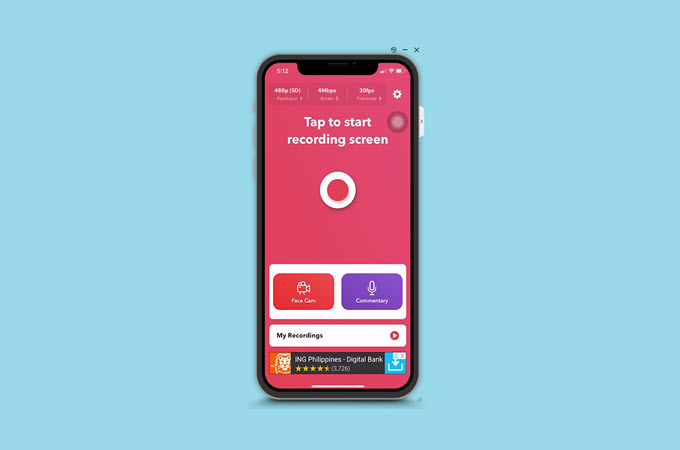 Last software on the list is Record It!, it is a simple, realistic and competent program that performs well on screen and sound recording. This tool helps you record anything that happens on your iPhone with great quality. You can also use this to record Signal app, it offers all the basic features in capturing any activity happening in your iPhone' screen. Meanwhile, It also supports mirroring and recording iOS screen to Mac using WiFi. Continue reading below to learn the steps of using this app to record your video calls.
Go to App Store and download the app.
Launch the tool and tap the "Rec" button to start recording your screen.

Make sure that you are on a recording process before taking a video call.
Once done, click the "Stop" button to stop the recording, from there, you are now done on how to record Signal video call.
Here are the tips that may help securing your account and can make your conversation secured.
Delete History – Clearing your history helps prevent hackers from targeting you or tracking you across the internet.
View Safety Number – This will pull up the QR code and the number lists and verify if you are actually with the other user.
Disappearing Message – You can pick Disappearing Messages and set the time for how long they can be displayed.
Read Receipts – This function involves shared trust, all users need to be able to see the receipts of the other.
Conclusion
All tools written above can help you record Signal app. It has their unique ways of recording and capturing screen activities. Still, one tool dominates all, and it is because of the availability of ApowerRec on the said platforms: IOS, Android, and PCs. In the end, it is still up to you what tool is the best for you that suits your preferred preference.