4 Tools to Make PNG Background Transparent
| Features | Apowersoft BG Remover | Transparent & White Background | Magic Eraser Background Editor | Online PNG Tools |
| --- | --- | --- | --- | --- |
| Automatically remove background | | | | |
| Cutout background accurately | | | | |
| Multiple tools to cutout background | | | | |
| User-friendly interface | | | | |
Apowersoft Background Eraser
Apowerosft Background Eraser is an intuitive program and definitely one of the most reliable solutions available to make PNG background transparent. Aside from its user-friendly interface and auto-removal feature, it also offers basic editing tools that can be used to enhance the photo. Not only can you make any photo background transparent, but also add a new awesome background for your PNG photo. Just refer to the simple guide below to know how easily it works.
Download and install the software onto your computer.
Open the program, tap either "Portrait recognition" or "Others recognition" based on the subject in the PNG photo you want to edit.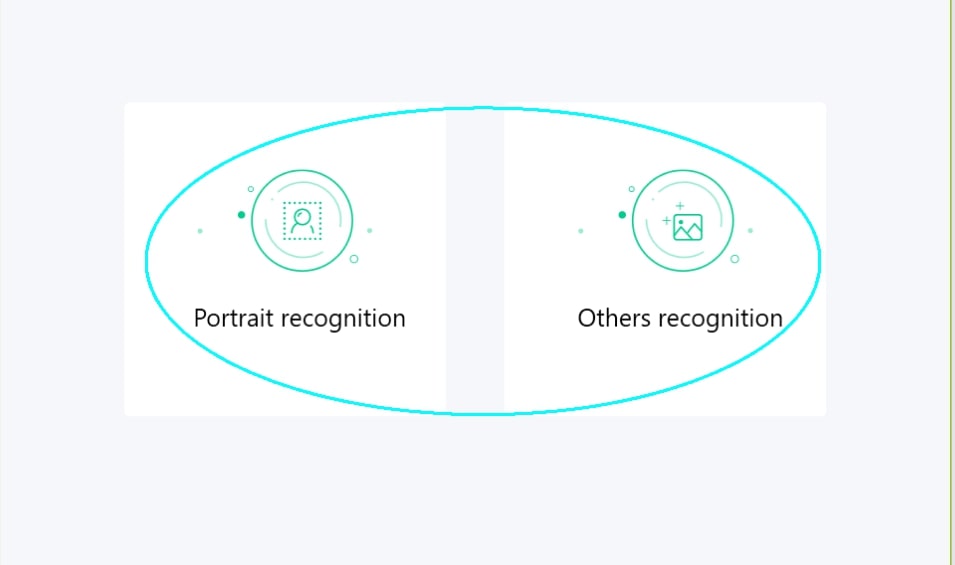 Next, you will see the processed PNG photo has been without background.
If you are not satisfied with the result, you can manually edit the details of the cutout by using the "Remove" and "Keep" tool.
Lastly, click the "Save" option on the upper right corner interface to save it on your PC.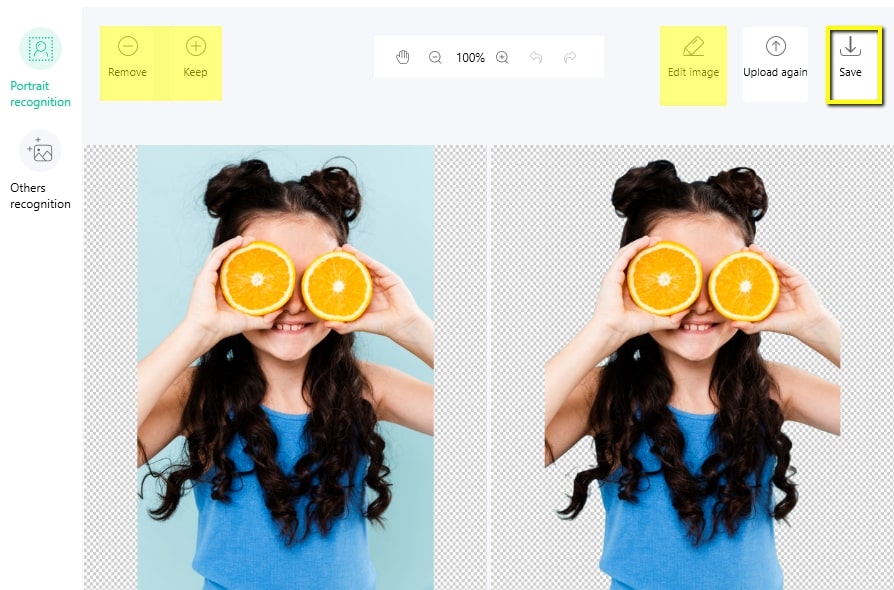 Transparent & White Background
Ultimate Background Eraser is the next tool that you can utilize to make PNG background transparent. This is a mobile app that does not require payment or any specific skills to use it. PNG and JPG formats are both supported. Additionally, it offers great features, one of which is its Auto Erase. Follow the guide below to learn on how to make PNG background transparent.
Install the app from the Google Play Store and open it afterward to select your PNG to edit.
Once imported use the "Manual" option and apply it on the area of your PNG to make it transparent. Or, you can also use the "Auto" function to automatically make your PNG background transparent.
If everything is good, tap the "Check" icon > "Gallery" icon to save or share it onto your favorite social media.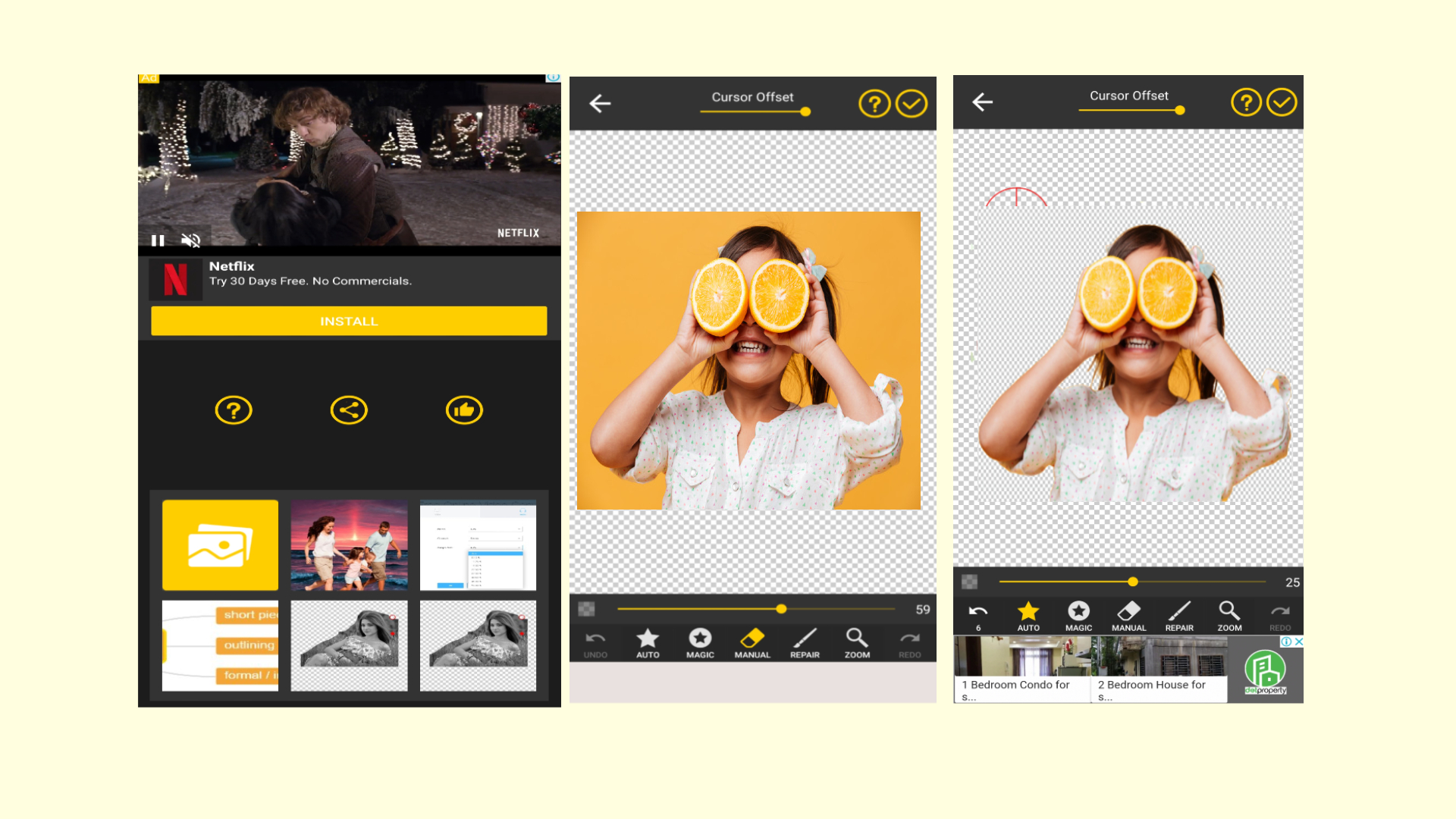 Magic Eraser Background Editor
Magic Eraser Background Editor is a transparent PNG maker for iOS devices. It is a user-friendly mobile application which can easily remove photo backgrounds. With just your fingertips, you will save your PNG file with a transparent background. Here is an easy guide to help you get started.
Go to your App Store and install the app.
After that, upload the PNG file, tap the "Tolerance" feature and place it on the background.
Finally, tap the "Save" icon, or might as well tap "PNG" with a transparent background.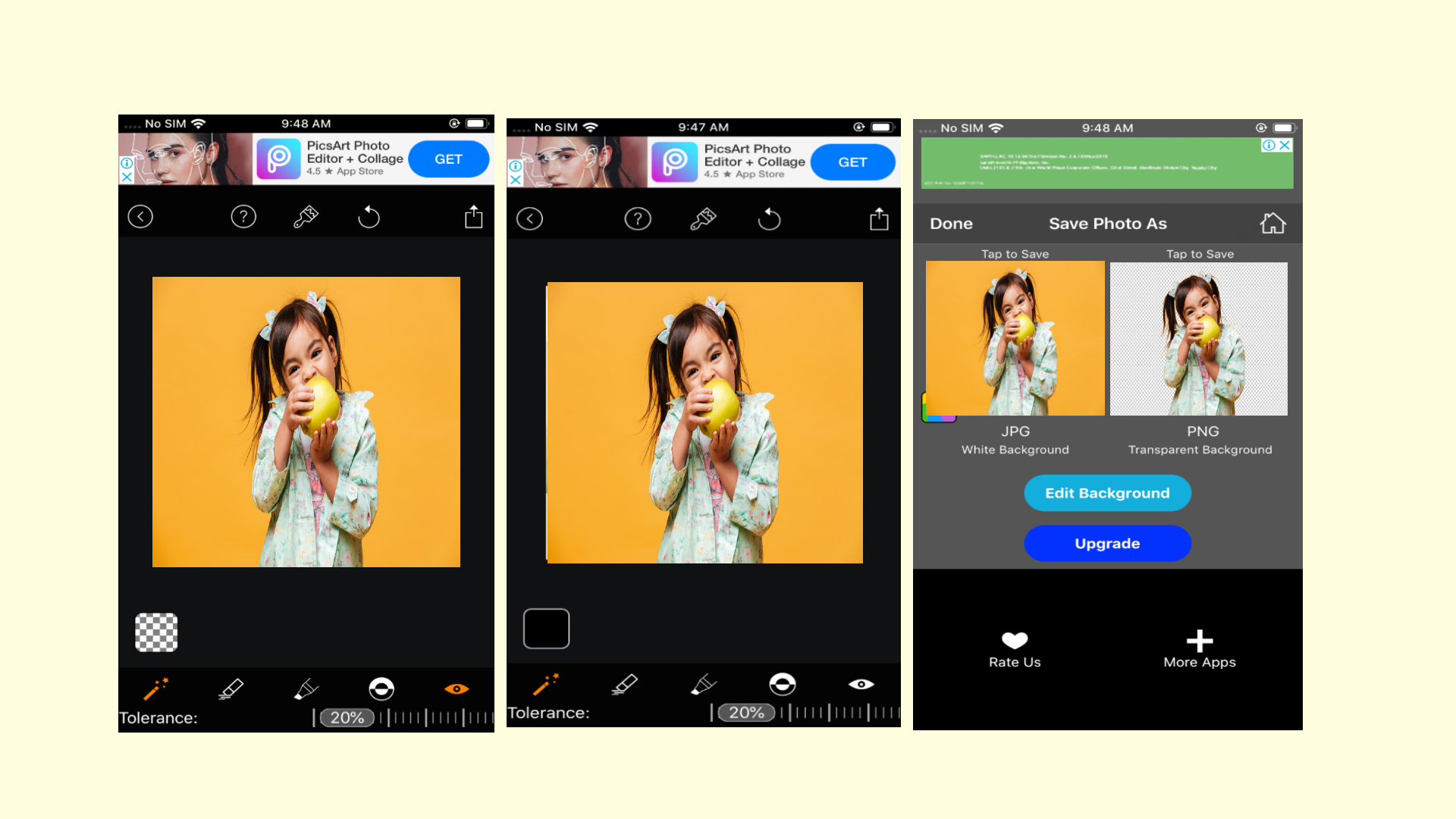 Online PNG Tools
Online PNG Tools is a simple web-based tool that will help you make PNG transparent online. With it, you don't need to download or install anything on your computer. Just visit its official website and you will find a simple online PNG transparent maker with self-explanatory features to get your task done quickly.
Visit its official website and import a PNG file from your desktop.
Once done, the tool will present the processed effect of the image.
If it's okay, click the "Save as" button to download the image on your computer.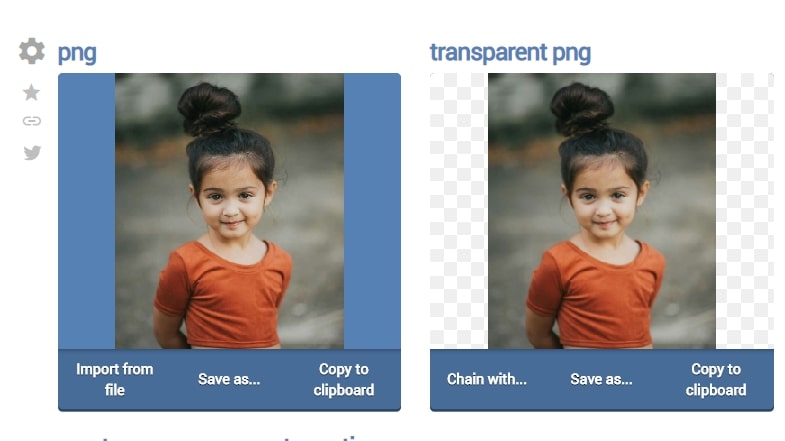 Conclusion
All of these are practical tools when it comes to making PNG background transparent. Let us know below if you have any other suggestions or comments.