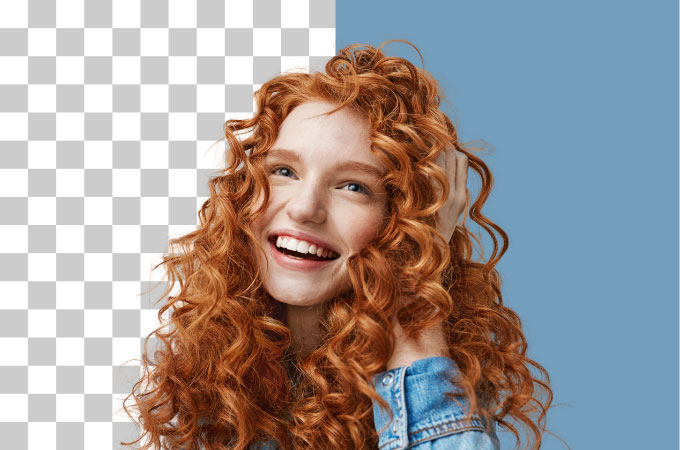 Removing the background around the hair (wavy or curly) of a person's photo is definitely a challenging task, especially for people who are not into photo editing. Meanwhile, professionals recommend Photoshop to achieve a transparent background. The problem is that not everyone can use it abruptly and it requires intensive skills that you may feel intimated. Fortunately, there's Apowersoft Background Eraser that adds up a feature – a hair Al removal tech that detects a hair and separates it (no matter how complicated its edges) from the background instantly. Read this post and learn how to use this hair background remover with ease.
Apowersoft Background Eraser: Efficient and Practical Hair Background Remover
Recommended Hair Background Remover for Android & iOS Users
Keeping your great hairstyle from the picture after the removal process can be achieved easily using Apowersoft Background Eraser. This built-in photo editor comes with an Al tool that enables you to remove the background around the hair area, even for complex edges like the fur and hair of a portrait. Furthermore, this useful hair background remover has an intuitive interface specially designed for beginners. Learn how to use this app from the steps given below.
Hit the "Download" button to install the app.
Open it once installed and tap the "One-Click Cutout" tab to import a portrait.

Then you'll see a refine hair cutout. You can use the Manual tool to check if the cut out is precise.

Once done, save it by tapping the "Save HD" button.
A Simple Guide to Replace a Background: Custom or Solid Color Backdrop
Apowersoft Background Eraser is a simple yet powerful hair background remover. Aside from this, this app allows you to add a customized and solid color background to the image you've processed. Therefore, you don't need to use another tool just to replace a background. Let's get started.
After this app removes the background around the hair, tap "Background".
Next, choose the color you want for your image. Or, tap the "Customize" > plus sign icon to use your own desired background.
Finally, hit the "Save HD" button to save it on your device.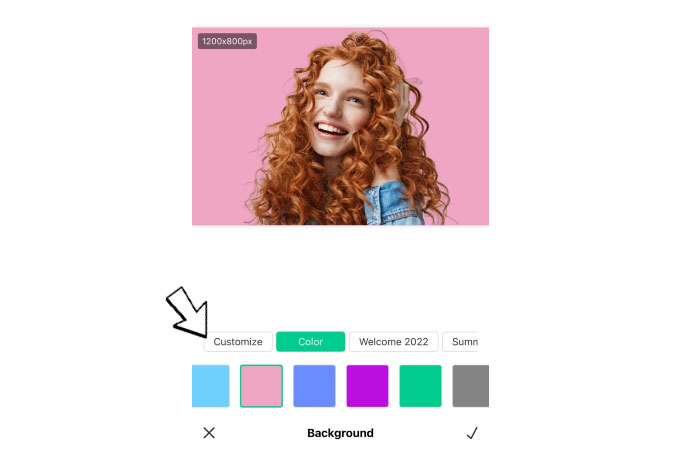 Conclusion
That's simple! Finding a go-to hair background remover is a lot easier now. Plus you don't need to use Photoshop only to get a precise cutout and replace it with a background you like. You can use Apowersoft Background Eraser with no editing skills required.