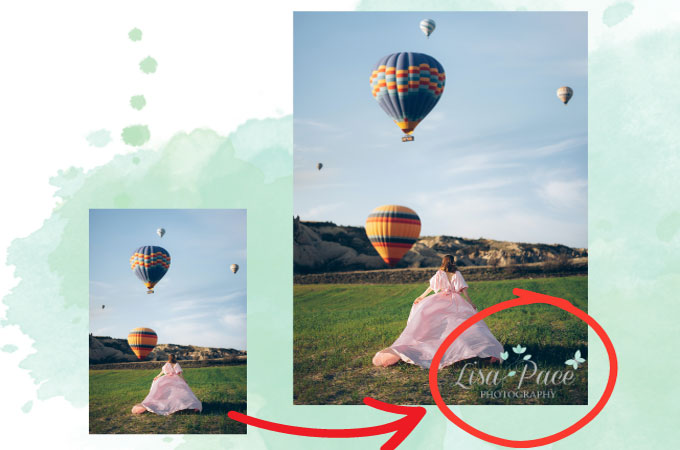 Watermarking is a technique of marking to protect the ownership of digital files like videos and photos or helps to create a brand. There are tons of watermark software available on the market. It's a tedious task to pick the best ones. In this article, we'll discuss the best free watermark software for both Windows and Mac.
Best Free Watermark Software for Windows
1 PicWish
When it comes to watermarking your images or videos on Windows, there are several free software options available. One popular choice is PicWish which offers a comprehensive feature where you can add watermarks to images and videos fast and easily. Moreover, its interface is user-friendly and intuitive, making it easy for beginners to get started. Here are the steps that you need to follow.
Use the download button below to install your app on your PC.
Open the app and choose Add Watermark.

Upload your image and click the Start button.

Choose whether to add text or an image as your watermark.

Once done, click Save All to get your image.
2 WaterMark
WaterMark is a free watermark app you can get from the Microsoft Store. It can help to add text and image watermarks to your photos and allows you to edit the photos in one go. Apart from that, you can also scale the watermark and adjust the opacity to suit your needs. For the text watermark, you can choose between the different fonts and colors that are available. When you've made your watermark, you can preview the changes in real-time.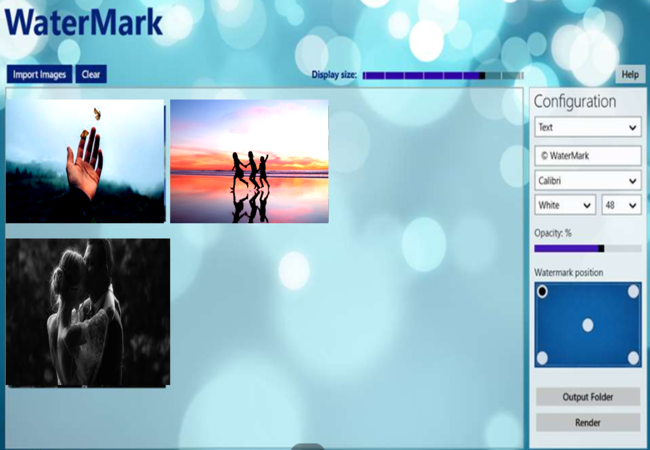 3 uMark
Another free watermark software that you can use on Windows is uMark. It supports adding text, images, QR codes, and shaping watermarks onto your digital photos. This simple tool also helps to add different cool shadow effects and borders to your photos. Its batch-processing function is able to watermark 50 images at a time. Besides, the transparency, position, and rotation of the watermark are also customizable. Overall, it's a full-featured watermark tool for Windows users.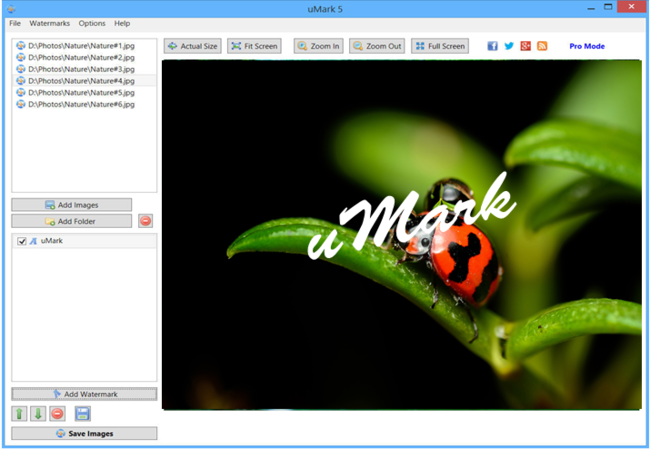 Best Watermark Software for Mac
1 WatermarQue
WatermarQue is one of the best free watermark software for Mac users to overlay watermarks on multiple photos. It's able to process 10 images at once. The interface includes all the tools you need for watermarking. Simply drag the images into the given area, configure the settings, and let the tool do the rest for you. Once the image is watermarked, you can find it in the folder you specified. No need to download it again. Note that this software is no longer updating, but it's still workable when you want an app for watermarking. It's free. Definitely, it should be included in your select software.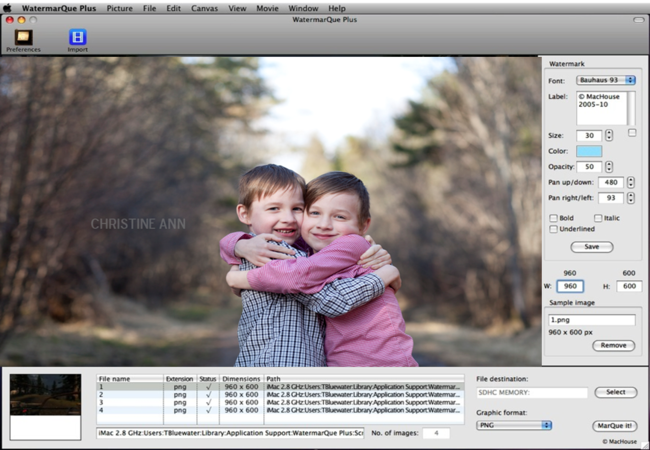 2 PhotoBulk
PhotoBulk is the best watermark software for Mac which has rich features for processing an image. It offers 4 types of watermarks, including images, text, date stamps, and script. Each type of watermark can be adjusted based on your needs. After you add the watermark to the photo, you can choose its position and rotation it, and the software will keep the size of the watermark proportional to the image you added, which is very convenient for people who have photos in different sizes. The interface is in dark mode which looks very much like iMovie, so you can learn about its overall functions in a short period of time.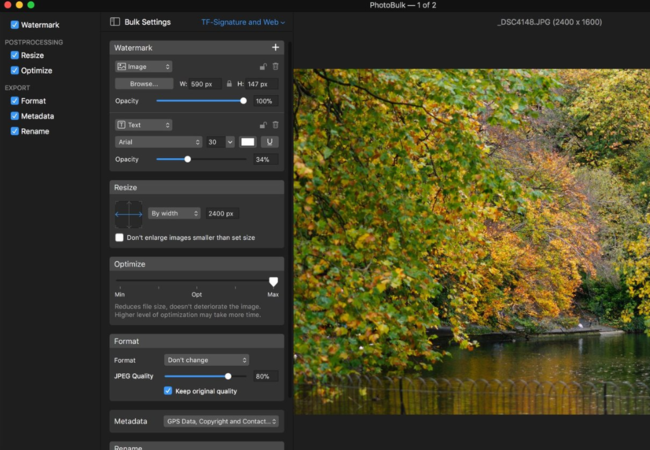 3 Star Watermark
Star Watermark is another free watermark tool that assists you in laying watermark over the images. You can add both text and image watermarks to the photos. But the free version is limited in terms of the customization functions. This app features batch processing as well. Once you add a couple of photos, it will start working on them immediately, you can preview the result effect before processing, and get the result in just a few minutes.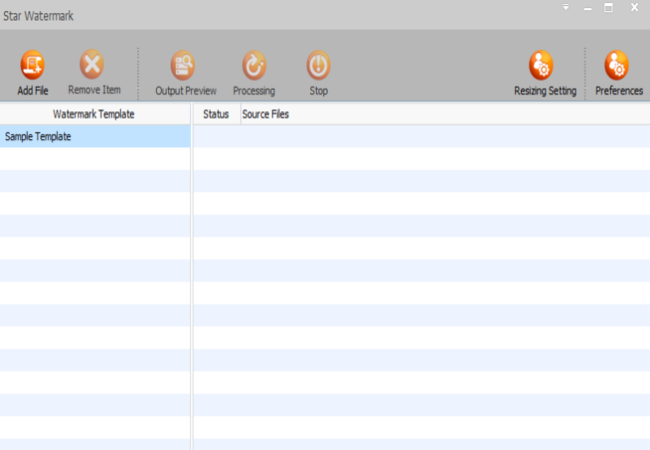 Final Words
There's quite a lot of free watermark software for processing your images whether to add or remove watermarks. The above apps surely help you do exactly that on Windows and Mac. Let us know which app works best for you.