Top 4 Watermark Software for Mac
Online Watermark Remover
If you want a free online watermark app for Mac, Online Watermark Remover is probably your top choice. It provides straightforward features that will surely help you remove any watermark attached to your images. Also, you can edit your images in batch while maintaining your photos quality. The best of it is your file will be kept strictly confidential because your uploaded files will be deleted within 24 hours.
Follow the steps below to learn how to remove watermarks from a photo using this free and easy to use online tool.
Head up to the official site of it on your Mac.
Then click the "Remove Watermark from Image" tab and choose the image you want to edit.
Once done, click the "Add Box(es)" button to highlight the watermark areas you wish to remove.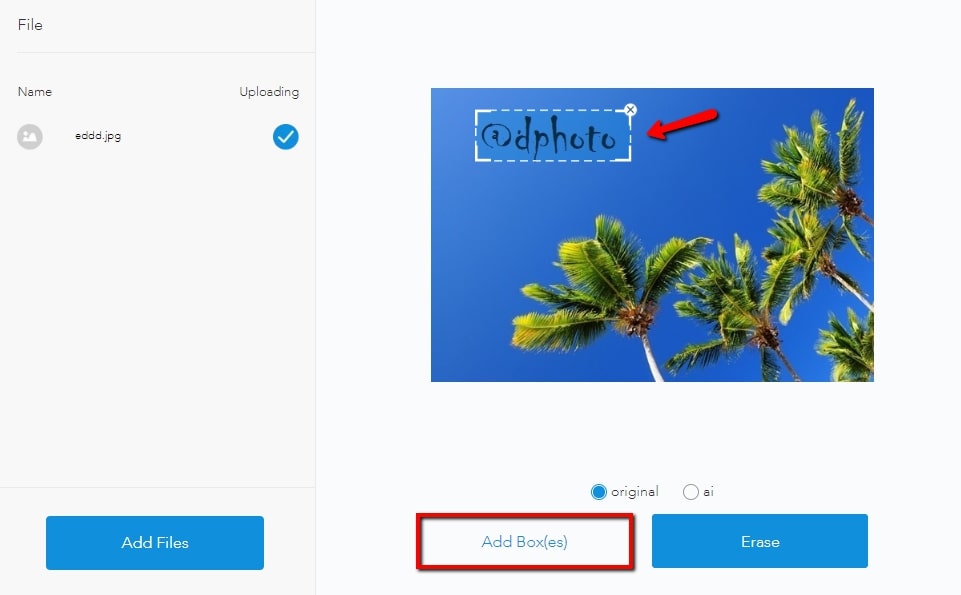 After that, click the "Erase" button to process your image.
Then wait until the image successfully process and download it on your computer.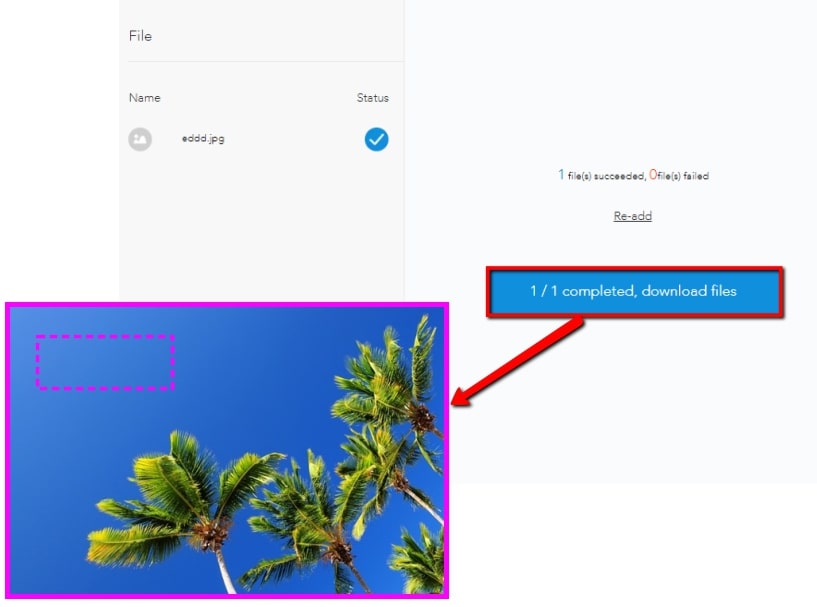 PhotoBulk Lite: bulk watermark
PhotoBulk Lite is another free watermark app for Mac. It allows you to protect your photographs by adding a watermark. Furthermore, you can customize your watermark by changing the text font, style (bold, italic, underline), color, adjust the opacity, and much more. However, unlike other apps, this app does not let you overlay an image as a watermark on your file. Follow the steps listed below to learn how to watermark your file using this app on your Mac.
Once installed, open the app and hit the "Plus" icon to import the file you want to edit.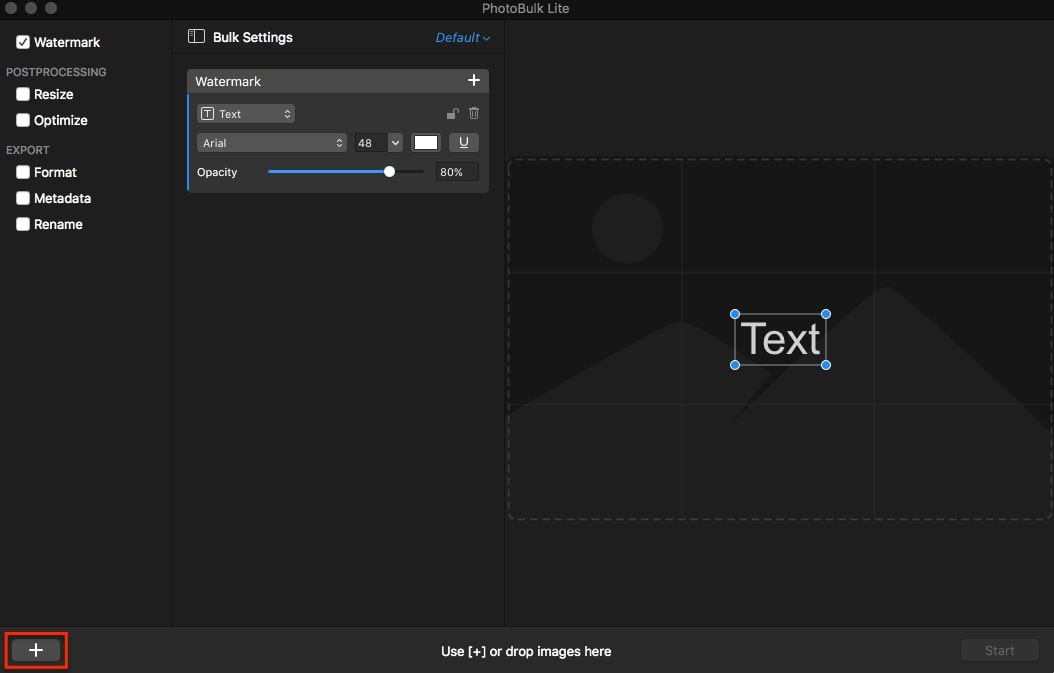 From the editing section, type your watermark and apply it into your image. You can change the font style, size, adjust the opacity, resize, and more.
Finally, hit the "Start" button on the lower right corner interface to save it on your Desktop.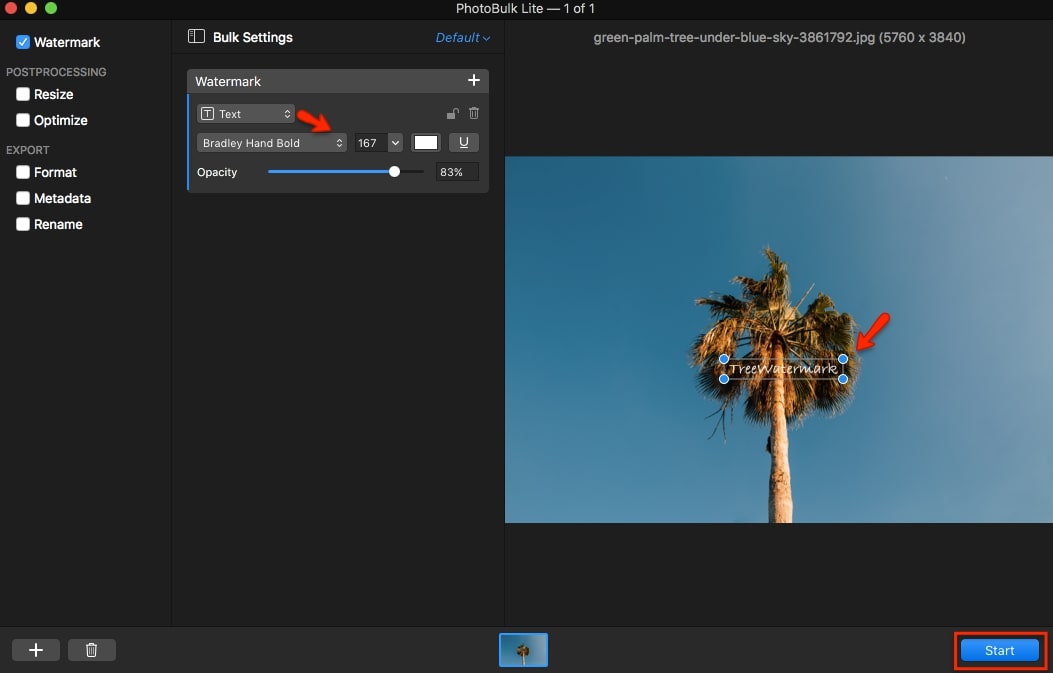 Watermark PRO
Another watermark app for Mac that you can use freely is Watermark PRO. This app offers self-explanatory and intuitive features. It allows you to add text, logo, map, codes and lines to your photos that will be used as your watermark. Aside from that, you can adjust the photo's transparency, add shadows, change the font color, style, and many more. To learn more, refer to the guide below.
Open the app, import the image you need to edit by clicking the "Add Image" button on the upper right corner interface.
Choose either from its features (text, lines, logo, QR codes, and map) to be applied to your file as a watermark.
After that, hit the "Start Processing" button and save it on your destined folder.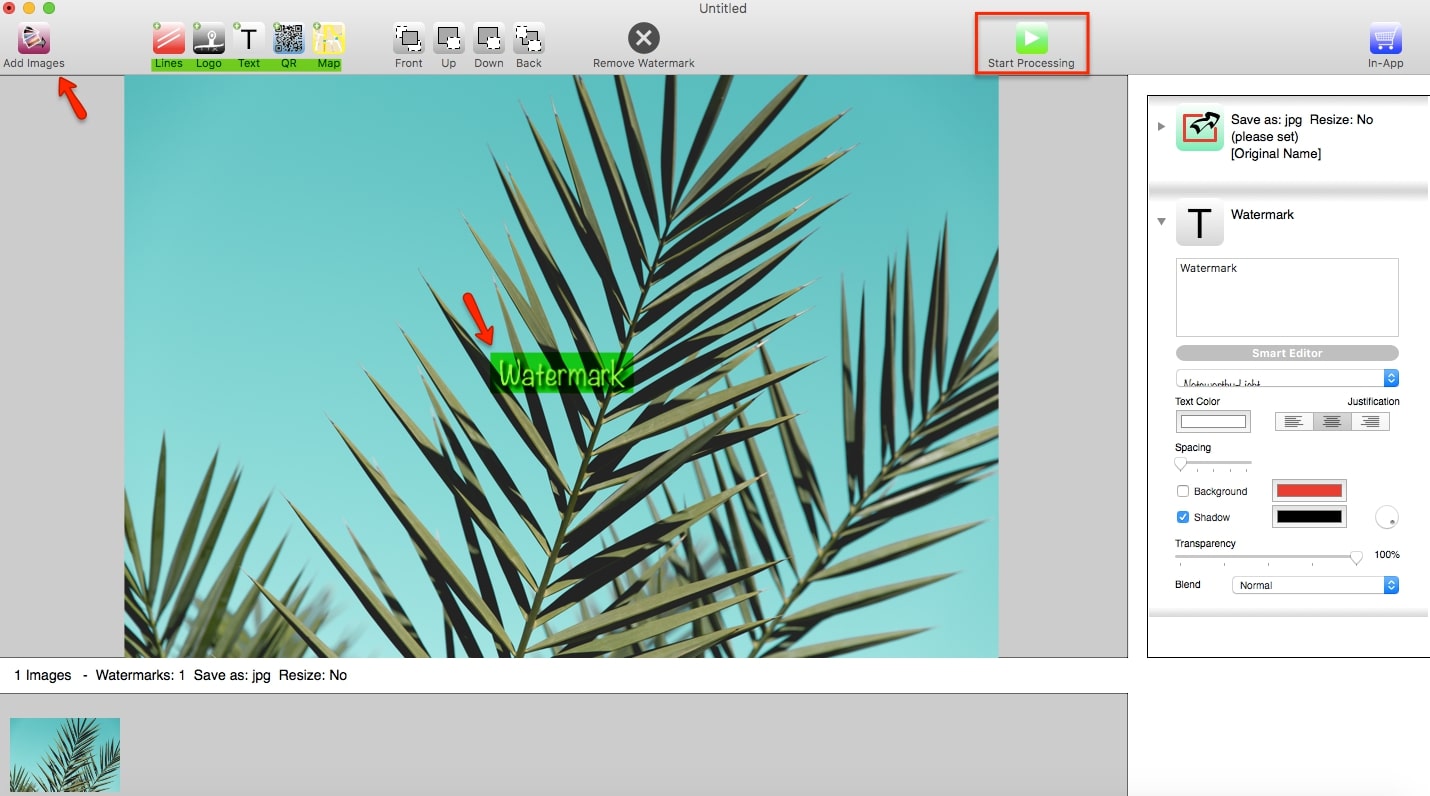 uMark
uMark is another great free watermark software for Mac. This is a simple to use tool that lets you watermark images of any file formats such as JPG, PNG, TIFF, and BMP. It allows you to add an image, text, shape, filter, and much more that will serve as your watermark. It offers a user-friendly interface that is perfectly designed for beginners who want to protect their images. To get started, here are the steps you can follow.
Install the software on your Mac to start editing.
Open it and hit the "Add Photos" button to import the image you need to add watermark.
Once done, choose from the "Watermark" options and select the text, image, codes that you want to add for your image as watermark.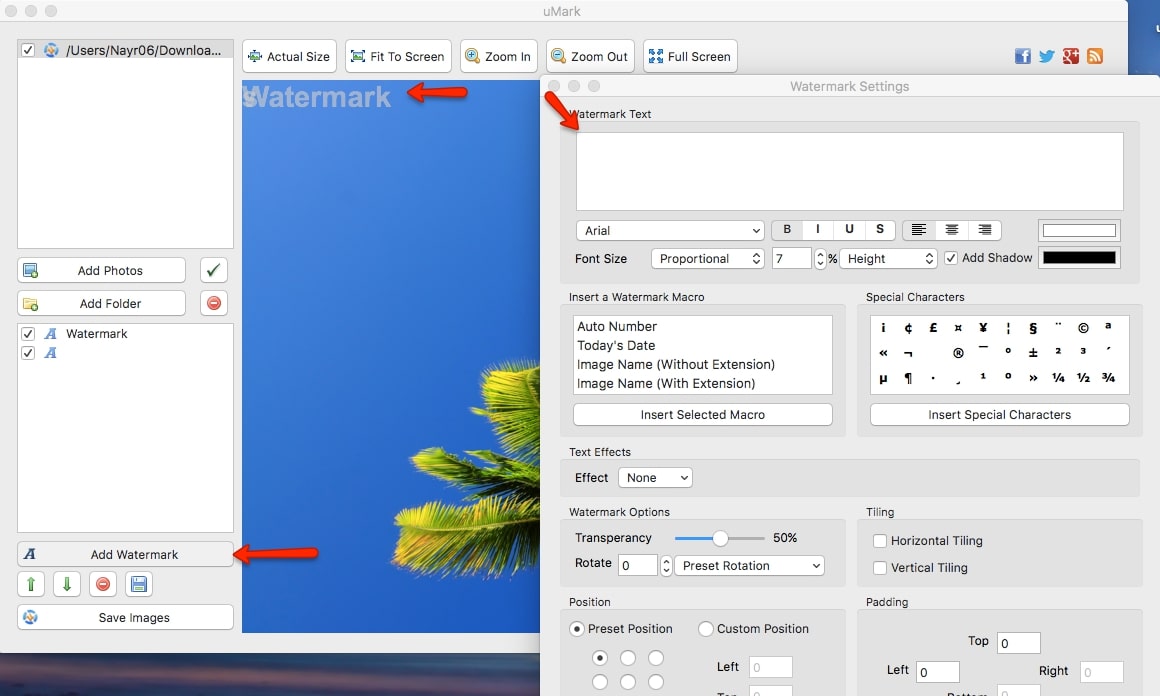 To process and save the edited image, just click the "Save images" button.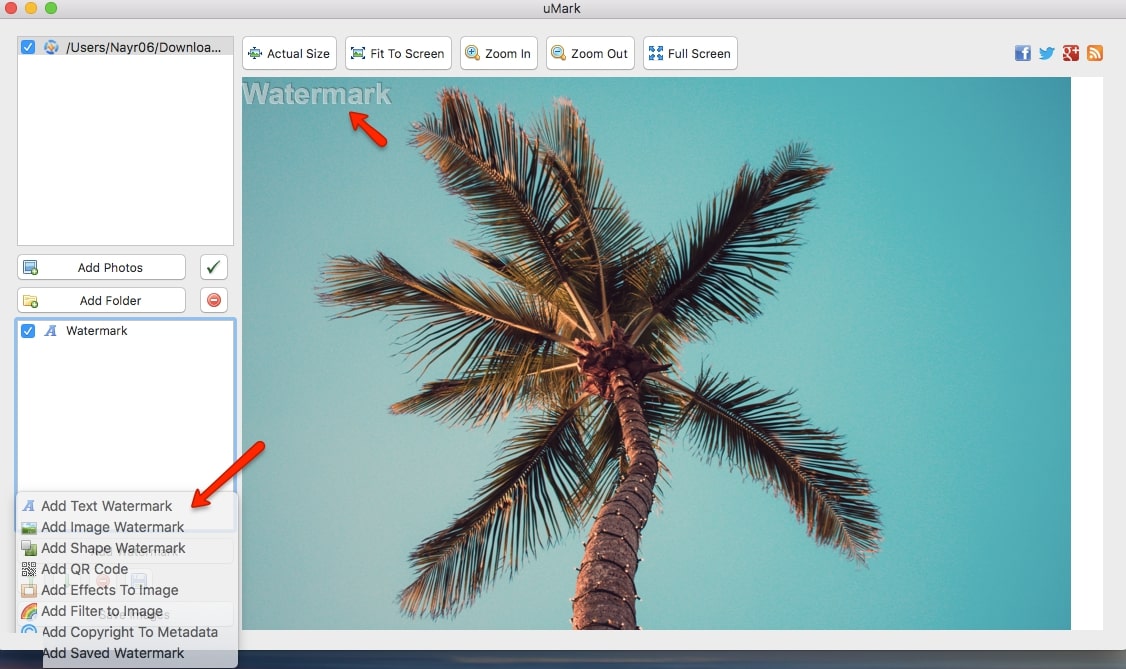 Conclusion
There you have it. You can now pick the best watermark software for Mac from the tools mentioned above. No matter whether you want to remove a watermark on Mac, or add a watermark, you can find a suitable solution in this post.