5 Best Free Picture to PDF Converters
LightPDF
LightPDF is an all-around PDF converter that offers free conversion of pictures to PDF file format and vice versa. It offers multiple output formats for more flexible PDF conversion such as Word, Excel, PPT and more. It can combine multiple images into one PDF.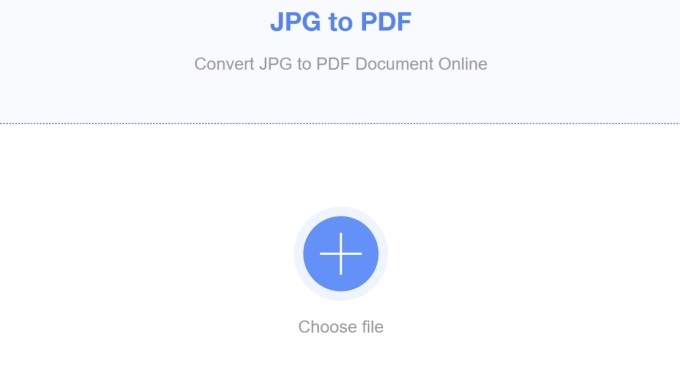 Using LightPDF, you can convert images to PDF on any device, as this is a web-based app. But a little advice to LightPDF, if it could allow users to choose all the images a time, rather than choose images one by one, it would be more convenient.
PDF.io
PDF.io is also an online free picture to PDF converter. Compared to LightPDF, this one allows people to select more than one image to upload one time. Better yet, it supports uploading images not only from your device, but also from cloud service, or even using an URL to upload the images, which is time saving, if you store your images elsewhere.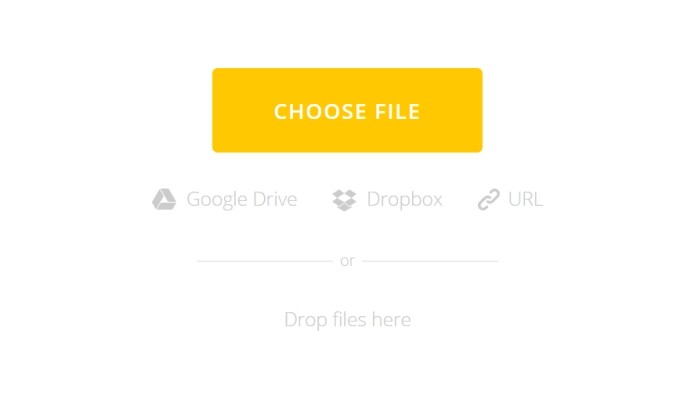 PDF2Go
If you don't need to merge all images into one PDF document, then you can try PDF2Go. This free photo to PDF converter also helps users to import documents from desktop, Dropbox, Google Drive and URL. But this one doesn't provide image settings like the two programs mentioned above. It will turn each image into one PDF, and you can download them all or get the PDF files one by one.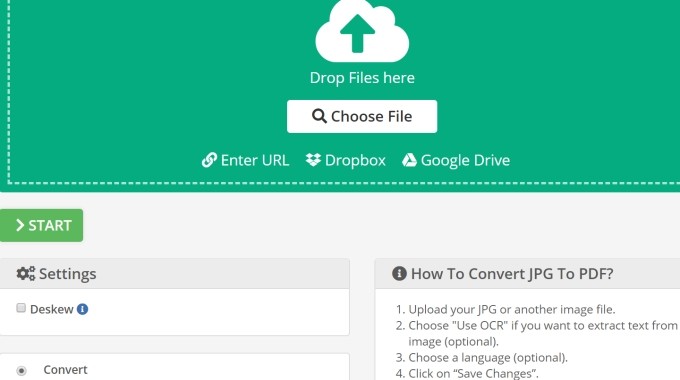 If you want to convert an image to an editable PDF, then you can take advantage of its "Convert with OCR" feature.
Image to PDF
As its name could tell, Image to PDF is a website that can convert image to PDF. Although this online free photo to PDF converter looks the simplest among the 5 tools we recommend in this post – it doesn't offer any custom settings or many upload methods, but once you upload the images and click "COMBINED", you can get your converted PDF immediately. It works pretty quickly.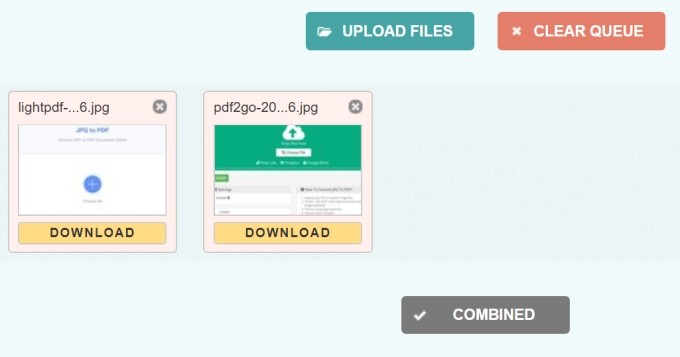 JPEG to PDF Converter Online
JPEG to PDF Converter Online is an online converting program developed and offered by PDFaid.com. Although this web-based PDF tool only converts TIFF and JPEG files, it offers advance customization options for the output PDF file formatting.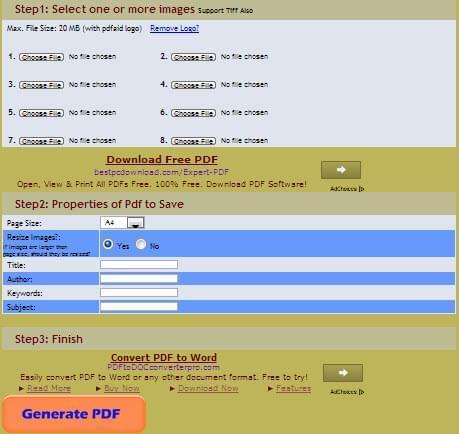 Conclusion
All these online photo-to-PDF converters aforementioned above can provide decent conversions, among these, we highly recommend PDF.io, which can convert pictures from anywhere to a PDF, and it provides some essential settings to help people customize the document before the conversion.
But if you need a more advanced program which can convert images to one PDF as well as to separate PDF, you can try Apowersoft PDF Converter app, its Windows version provides these two options, you can choose according to your need. Moreover, it also contains other helpful PDF features for personal and business use. If you need such program, you can download it with the button below.