Converting video clips to various file format is necessary for us so that we can use them on a certain device. I personally convert videos to 3GP online to save memory space and for me to play it anytime using my mobile phone. So as I continue with this article let me share with you the different ways on how to convert any video file into a 3GP format.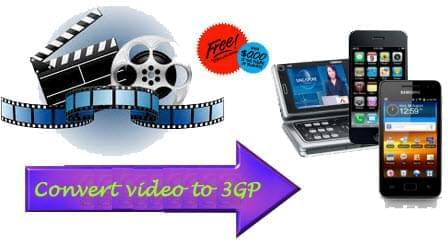 Are you familiar with 3GP format?
I bet you had been seen the term 3GP at least once either on your computer or on your mobile phone. The term 3GP is actually a container format for multimedia purposes that was created by the Third Generation Partnership Project, which the format is named after. It is also known as 3GP or 3GPP file format. This is the only format that is recognized by various mobile media players. That is why many individuals are trying to free convert video to 3GP format to fit their mobile device.
Best Way to Free Convert Video to 3GP
Converting video file to 3GP is easy to do if you are using the suitable tool to do the job for you. Don't just use any program that you see on the internet due to fact that some of them are hoaxes and some even have a malware within them. So to avoid wasting time and money for crappy programs, use only the reliable program such as the program that was illustrated below.
This is an online based video converter that is free of charge. Many internet users rely on this tool due to its powerful converter that can convert video file into various file format such as 3GP, MP4, MOV, WMA, etc. Apowersoft Free Online Video Converter supports any videos regardless of their such as long as the file that you trying to convert is not corrupted. Moreover, this video converter is very easy to use. Just launch the Apowersoft online video converter, browse the file that you are converting, choose 3GP and click "Convert" button. You can also adjust the video and audio settings prior to conversion if you want to. It will not require you any log in, registration, email, and so forth. And most of all its conversion rate is faster than even those paid ones.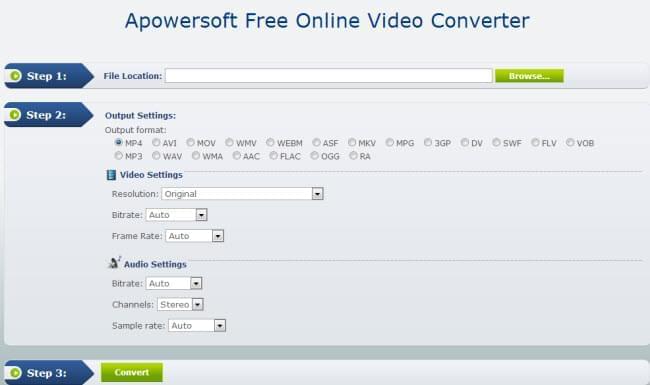 Zamzar
The second on our list is this awesome online video converter that can process video clips into multiple file formats including 3GP. It is also functions well as a free video to 3GP converter and there are a lot of techy people using it. However, I have some concerns regarding this converter, one of which is that it only process video files less than 100mb of size. That is why it is useless if your video clip has a size of more than 100mb. And another thing is that it doesn't start download the converted files directly to your computer, but instead it requires you to put an email address where the converted file will be send then you can get it from there. But it is a great tool to free convert video to 3GP online.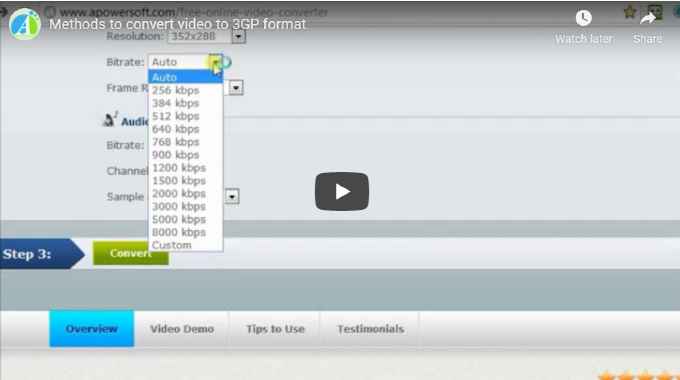 A Powerful Converter Just for You
If you are not yet satisfied with the free online converter, then you can try this Apowersoft Video Converter Studio. It is a more sophisticated version of the Apowersoft Free Online Video Converter. What is good about this software is that it enables you to convert video clips to various file format as that of 3GP, even without an internet connection. Since it is a freeware you need to install the program first to enjoy all its features. If you decided to use Apowersoft Video Converter Studio, video conversion is not limited to 3GP files but it can also convert your videos to different file format. Aside from this you are also entitled of a batch conversion, video merging, video editing tool, and many more.
Conclusion
All of the ways to convert video clips to 3GP that are mentioned above work well. It just depends on the user's perspective towards a program.