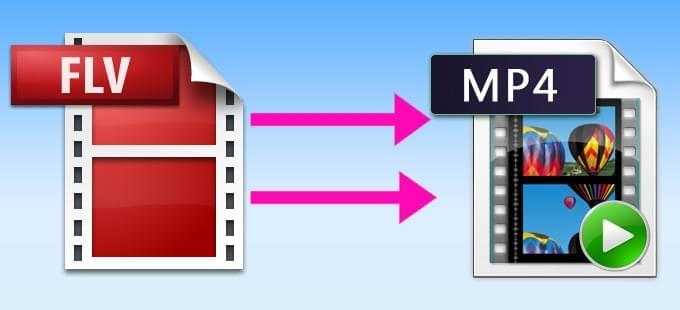 The popularity of FLV files mainly due to its small size and flexibility. Saving the occupations of broadband, it provides a good way for video-on-demand, and contributes to a high level compression and a quick downloading. So it becomes a top choice for a multitude uses, for example, to make video clips and online presentation.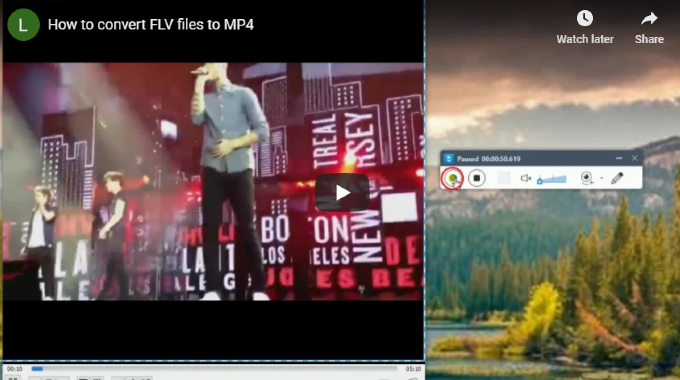 Now the problem is that FLV video can't be played on a sort of video players like Windows Media Players or QuickTime Player. And also, it is unable to work on Android or Apple devices unless an FLV player has specially installed. To deal with the case, many people look for other formats that are supported by their frequently-used player and devices. Among, MP4, supported by most popular players, Android phone, Apple products, and other portable devices like MP4 player becomes preferential. Here, are two finest ways to help you to free convert FLV to MP4.
Method 1 – Apowersoft Free Online Video Converter
As to users who want to convert FLV file to MP4 online without costs and limitations, the satisfactory free FLV to MP4 converter is no other than Apowersoft Free Online Video Converter. It provides a web-based conversion with a simple interface, giving you a clear mind at the first glance. It specializes in video conversion, allowing you to free convert FLV to MP4, and many other output formats. Commonly, you can finish conversion with several steps. You can modify your video, set bitrate, resolution and sample rate at your will. No downloading and registration, it is safe enough to be operated on both Windows and Mac platforms, and on any browsers including Google chrome, Opera and Firefox. After trying, you will have a realization on its high output quality and fast conversion, if permitted by your network speed.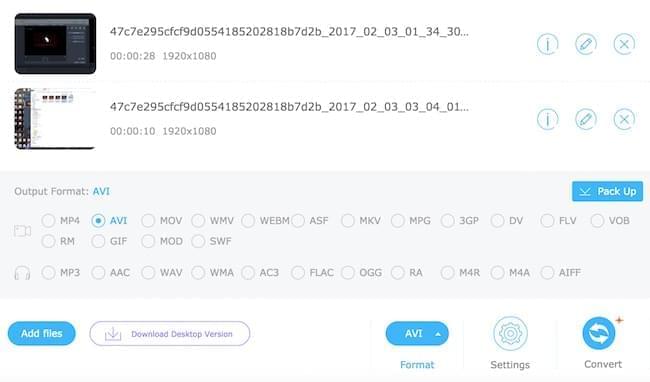 Method 2 – Video Converter Studio
Compared with the former app, Video Converter Studio is a more professional program for users to convert FLV to MP4 with more requirements.
Apart from various output formats like the app, this program enables you to edit video and add subtitles for MP4 files that are converted from FLVs. Trim, crop, adjust effects, handle subtitles, add audio files, you can improve the video with those functions to the one as you want. Instead of converting videos one by one, you are allowed have a quick batch conversion and then merge converted files into one if needed. It is a desktop one, so you need to download it at the very beginning, which only takes you a few seconds.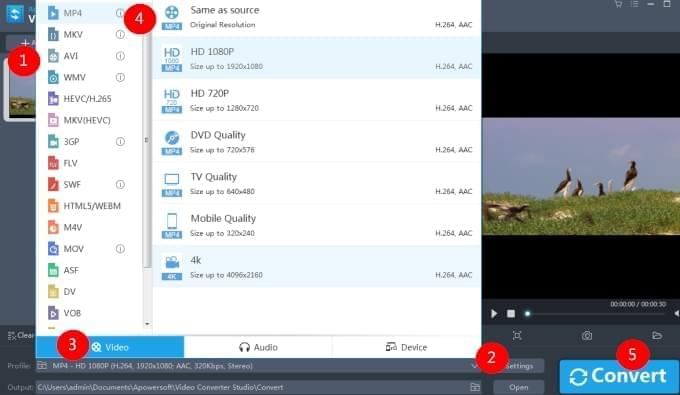 Sometimes after converting FLV to MP4, it turns out that the MP4 video becomes poorer than the original FLV file. This is mainly due to the improper output resolution for the video. In that case, you are suggested to set the resolution. With Video Converter Studio, you are getting more choices for the resolution and quality.
Due to the property of flash FLV files, sometimes you are unable to convert FLV files to MP4 with converter programs. Record them with the built-in screen recorder is a way-out if you have no other ways to try. The original quality will be kept and you can save it as an MP4 file directly.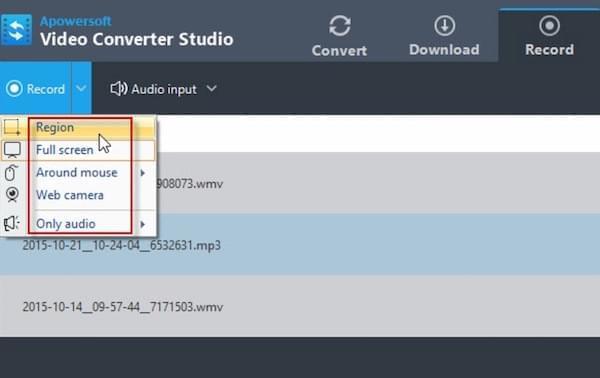 More Information about FLV
FLV, shorting for Flash Video, is a container file format that is used to deliver video over the Internet using Adobe Flash Player. In other words, FLV is viewable in any browser via Adobe Flash Player or browser plugin that has nearly preinstalled on all browsers. There are two different video file formats known as Flash Video: FLV and F4V. Currently, Flash Video is standard for online video, which is frequently used by notable video-sharing websites including YouTube, Hulu, VEVO, Yahoo, and metacafe. And other new providers like BBC online.