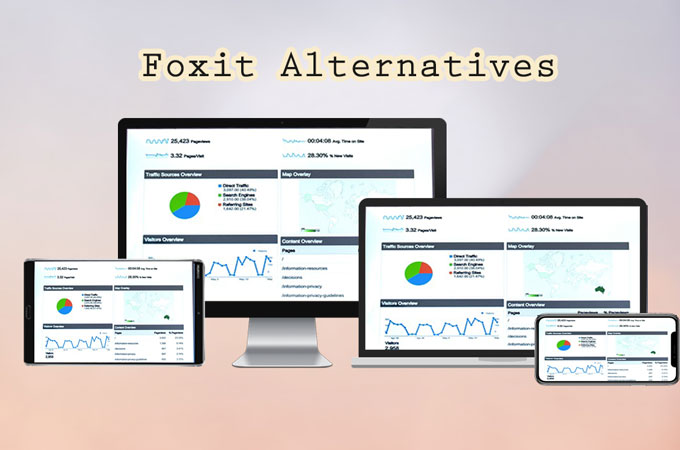 One of the best PDF readers available over the internet is Foxit. This is a free PDF reader which is considerably light-weight in platform. Moreover, this application is fast and lets users open, sign, view and print PDF file. However, most of its features are paid so if you don't want to spend a single cent, maybe you can consider finding a Foxit reader alternative. The list below will help you decide which PDF reader you could use.
Three Foxit Reader Alternatives
Sumatra PDF
One of the most popular alternatives is Sumatra PDF. This is an open-source PDF viewer which is compatible with Windows. Furthermore, it doesn't just work for PDF but it also works on DjVu, XPS, EPUB, MOBI, CHM, CBR and more. The good thing about this program is that it has a user-friendly interface which is designed for portable usage.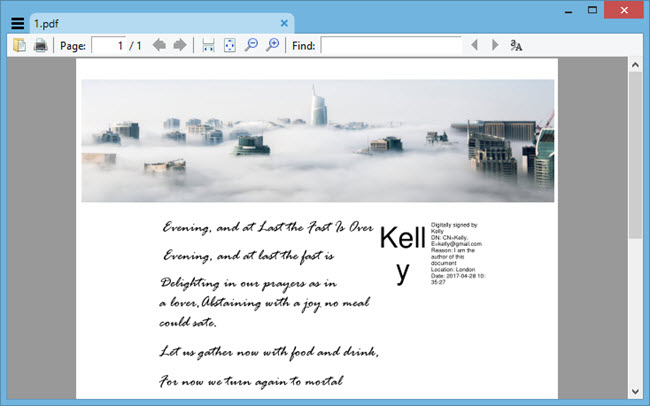 Pros:
It starts fast.
It is free to use.
It can be used on other platforms like EPUb etc.
Cons:
It is only compatible to Windows users.
SlimPDF Reader
SlimPDF Reader is known as the smallest desktop PDF Reader in the world. It has a file size of 1.5 MB only and it is available for Windows users. This free alternative to Foxit runs fast and it is definitely tinier than Adobe Recorder and other readers. However, please note that when installing this reader, it will ask you to register, since this step is optional, you can skip it.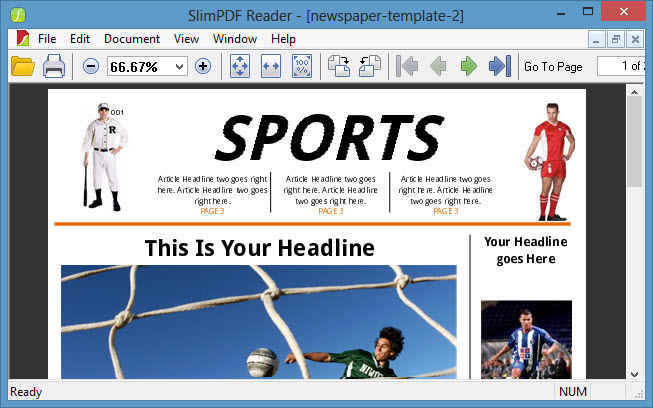 Pros:
This tool takes small space on your desktop.
It is free.
It is fast and easy to use.
Cons:
It is compatible with Windows only.
It is solely made to read PDF.
Nitro PDF Reader
Another free PDF reader which you can use is the Nitro PDF Reader. Just like the first two, this one is free of charge and it is easy to use. Using it, you can add comments and add some simple annotations such as highlight, underline and strike through text. But please aware that you will be asked to enter in your name and email address before downloading.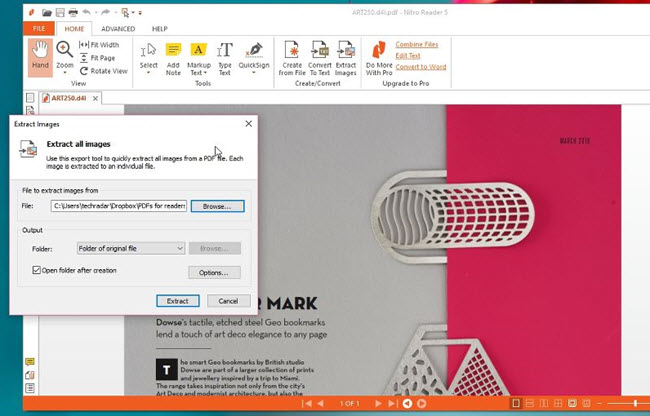 Pros:
This tool is for free.
It can do some basic annotations.
Cons:
Requests an email address before downloading.
Foxit PDF Editor Alternative
Aside from a PDF reader, a PDF editor is also important. This can help you edit or get a part of a PDF which you may use for presentations or any other important matters. Foxit also has an editor. However, you may want to find a Foxit PDF editor alternative that you can utilize.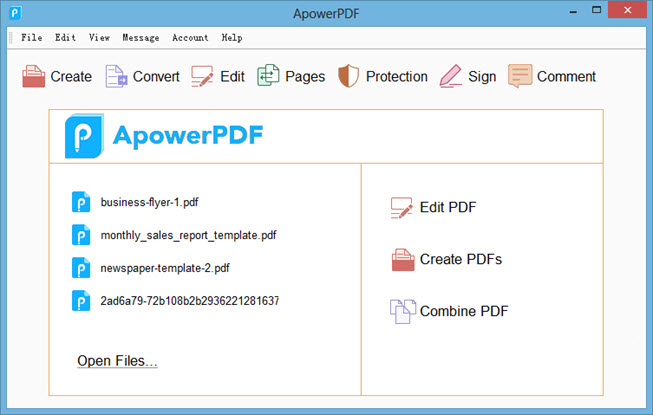 ApowerPDF is a program which lets you view and edit any PDF file. Furthermore, it supports combining PDFs and adding page numbers to it. Aside from that, it can help comment, protect and even sign PDF. Here is how you can use it:
Download the software on your PC.
Click on "Open Files" and then choose the PDF file that you want to edit. Wait for the tool to open it afterwards.
Once the PDF file is opened, go to "Edit" tab and start editing the file according to your preferences.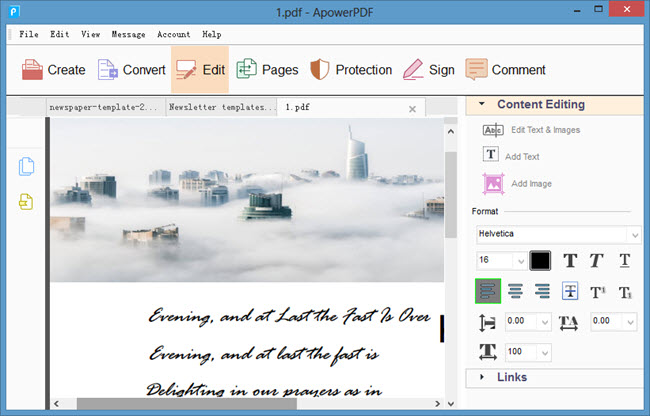 Apart from viewing and editing a PDF using this tool, you may actually create your own as well. So in case you want to make a presentation or draft in PDF file, you may utilize this tool.
Those are the Foxit alternatives which you can use. All of the former three PDF readers are free and you may choose whichever you like to. However, a great suggestion on hand is to make use of the ApowerPDF tool. This can serve as your reader and editor at the same time.