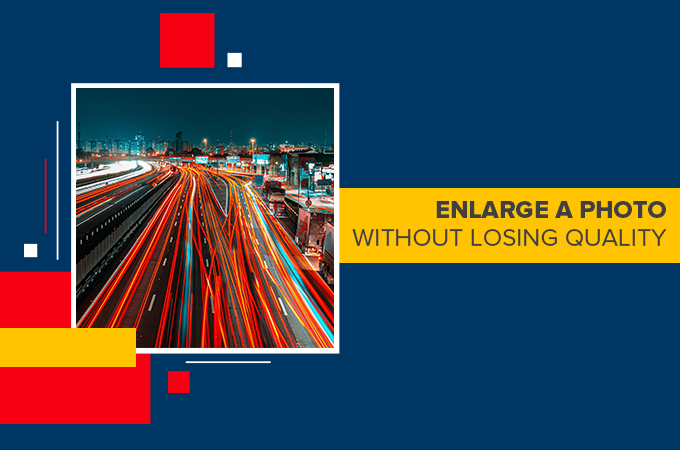 Having a photo that consist of undesirable effects such as pixelated, stretched, blurred, and or compressed can make them a little bit awful. It also affects the total beauty of your photography that can make your subject looks inappropriate. To save your work from bad result, try to enlarge a picture quality to produce something amazing. We round-up the best tools that you may use to control the quality and resolution of your photos. Check them out below.
Increasing image quality can refine the distribution of colors on your photo to achieve a much higher picture resolution. Also, you can enhance the photo quality on different platforms, from your mobile phone, online, to desktop. You don't need any photo editing skills, just one of these tools written below. Obtain the high quality that you need using one of these tools.
Top 3 Tools to Enlarge a Picture
Remini
Remini is the first tool that you may try. This mobile app is best for photos that are blurred or of low quality. It uses an AI generative technology that can automatically enhance and restore the photos. It can specifically enhance photos taken with old cameras or mobile phones. Moreover, it offers AI-related photo processing functions that will help your photos to have satisfying results.
Here are the steps for you to learn how to increase image quality:
Get the app from Google Play Store and install it on your mobile phone.
Tap "Enhance" to upload the photo that you need.
Once uploaded, hit the checkmark icon to process the photo automatically.
Finally, tap the "Import" icon to save your work.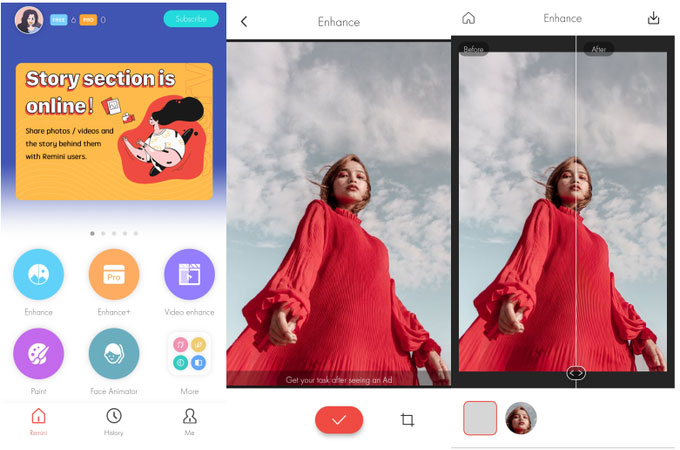 Image Upscaler
If you need an online tool, Image Upscaler is the best for you. This free web service also uses an Artificial Intelligence that can make blurry photos save in a high resolution. It increases the quality of the photo saving it to a more natural look. What's more about this tool is that it accepts any photo formats.
How to enlarge a photo using Image UpScaler:
Go to the official page of Image Upscaler.
Click "Resize Image Now" to be directed to the other interface.

Click "Choose File" and upload the photo that you will use.

Wait for the result and hit "Download" afterward.
GIMP
GIMP is a desktop tool that you may rely on to enlarge the quality of any photo. This tool is one of the most popular cross-platform image editor which is not only available on Windows, but also Linux, OS X, and more. So it is just an easy task to enlarge a photo without losing quality with GIMP.
Follow this simple guide below to save photo in high resolution:
Download and install the software on your desktop.
Under "File" choose "New" to import photos.

Use the tools that needed to make your photo look better.

Once satisfied, go back on "File" and select "Save".
Conclusion
You can now make your images in high resolution with the help of these three useful tools. You might know some other tools that can do the same thing which can enlarge a picture. Share it with us by writing on the comment section below. Besides, you can look forward to this feature on Apowersoft Background Eraser, which will be available soon.