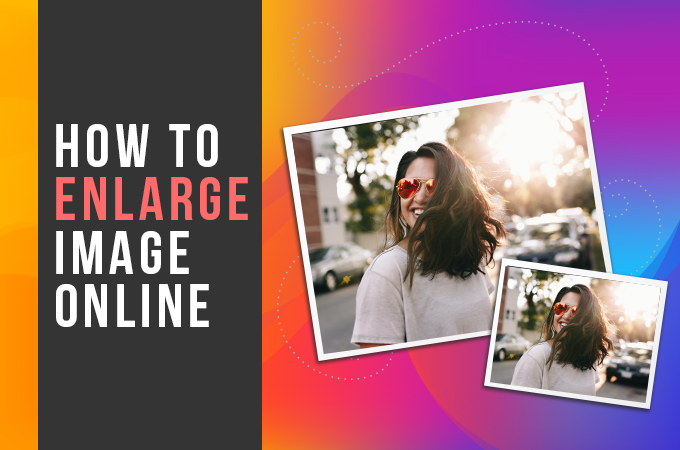 Enlarging the quality of your picture can affect its overall presentation. Changing its brightness or even resizing it can lessen its resolution. You can easily increase the quality of your personal pictures, product photos, or any images that you have in just a split of seconds using an online tool. To enlarge a photo without losing quality, here are the three online tools to adjust image resolution.
Top 3 Picture Enlargements Online
Image Upscaler
Image Upscaler is a remarkable image enlarger tool that can give you a 4 times upscale result. This online tool uses an Artificial Intelligence which helps photos to have a high quality resolution without making it blurry. Moreover, this tool works with any image format that you have, but to have an amazing result, don't use photos which were previously upscaled. Overall Image Up Scaler is a must-have photo enlarger online free.
To Upscale a photo with Image Upscaler, follow these simple steps.
Go to the online tool's official web page.
From its interface, click the "Resize Image Now!" button.

Hit the "Choose File" button to upload the photo that you need.

Click the "Upscale Image" for your photo to be processed.
Once done, scroll down for the result and hit "Download".
Image Enlarger
If you are looking for an online tool that can enhance photo quality in an instant, try Image Enlarger. This picture enlargement online is 100% free, which provides a lot of resampling methods that are all applicable to any photo format. Besides, it will let you select your preferred upscaled version from the results that will be presented. The only thing that you need to do n this online tool is to set all the information needed and hit the start button.
Here is the guide for you to enlarge your photo quality with Image Enlarger.
Visit the official page of the tool.
Click "Choose File" to import photos.

Set the needed information and hit "Start".

Lastly, choose the best photo for you and it will automatically be saved.
PicsArt
Learn how to enlarge images online with the use of PicsArt. With AI technology, you can immediately increase the quality of your photo online. This online tool offers a way to enhance the resolution of your photo with just a low file size. PicsArt will improve your photo by ultimately refining it.
How to enlarge photo quality with PicsArt.
Search the official page of PicsArt.
Click the "Upscale Your Image!" button and hit the "Upload Image" icon.

The tool will automatically process the photo.

Once processed, select the photo and hit the import icon.
Conclusion
There are plenty of tools that will help you enlarge a photo online. However, they differ from their ability as an image enlarger, so you better choose the online tool that will give you a high-quality output. You may also look forward to this feature on Apowersoft Background Eraser. If we missed an enlarger image tool that you know and needs to be in this list, don't hesitate to share it in the comment section below.