Websites for Free Funny Sound Effects
Mixkit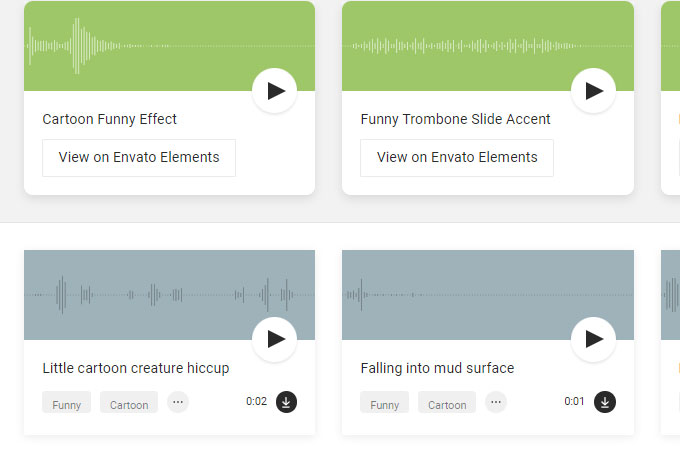 Mixkit is our first tool. This is an online tool that offers a free gallery of sound effects, music tracks, stock video clips, video templates, and so on. Furthermore, it comes with 54 free funny sound effects that can be downloaded and used on your videos, including hilarious laughter, funny cartoon sounds, quirky noises, and so on.
Pros
Supports downloading without registration.
Cons
It is not a website that specializes in sound effects, so the classification will not be very detailed.
TunePocket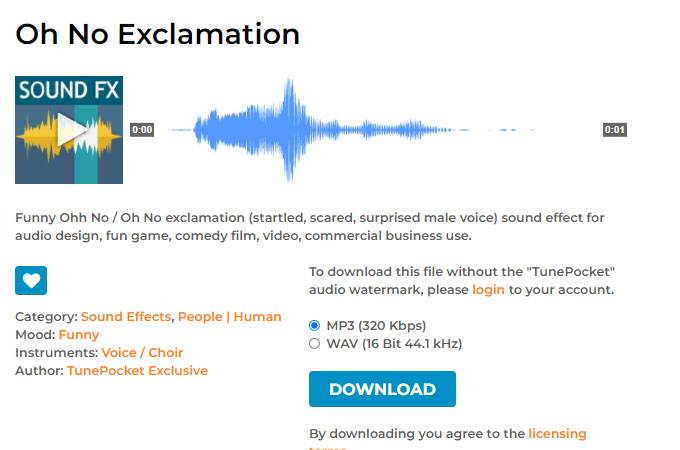 TunePocket  is another site for funny sound effects download. It provides over 2000+ royalty free sound effects. You can also browse their music library according to their detailed categories, like by mood, genre, instrument or others.
Pros
It provides categories such as "Trending of the week", "Most Popular" and "Most Recent".
Cons
Users need to register to get unlimited access.
Videvo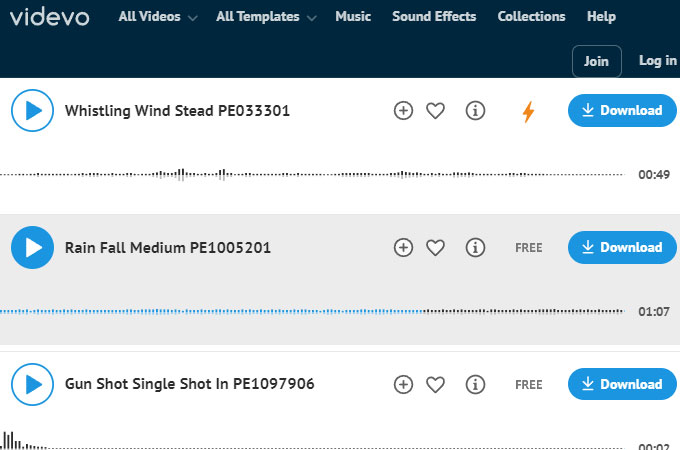 Videvo is a free stock video footage that offers funny sound effects for comedy. This includes man crying, cartoon snoring, laughing, running footsteps, and a lot more. You can use all these sound effects for your projects and media.
Pros
It allows you to access the Premium Library.
Music division is detailed.
Free of charge icons on each sound file.
Cons
Users need to sign in or register to download sound effects.
Orange Free Sounds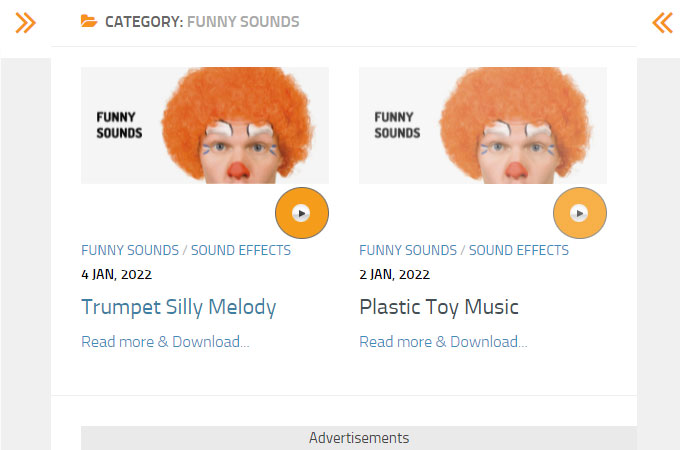 Orange Free Sounds is an alternative funny sound effects free download. It is jam-packed with hundreds of sounds that include funny effects, rain, relaxing, nature, and so on. With the help of this site, you can easily grab sound effects for your vlogs, TikTok or Instagram videos.
Pros
Detailed audio information including size and quality data.
No hidden costs or need to sign-up.
Cons
There are annoying pop up ads.
Some of them are for private use only.
StoryBlocks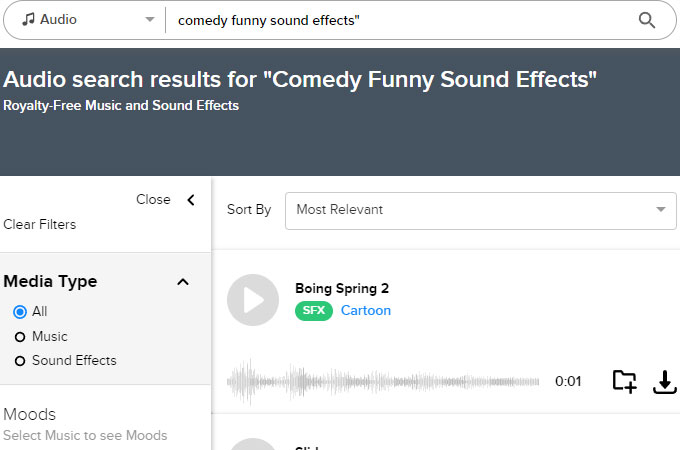 If you want to make sure your audience is laughing while watching your videos, get funny sound effects from StoryBlocks. This is an all-in-one video stock website that offers high-quality sound effects for funny and comedy. Besides that, users can save sounds for future use.
Pros
Sound effects can be exported as MP3 and WAV formats.
Cons
Need to sign up to unlock unlimited download.
FelisyanStudios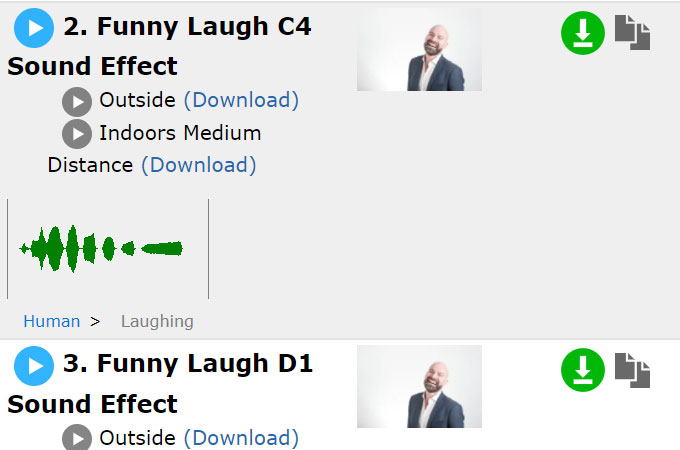 FelisyanStudios is a free funny sound effects website for all devices. It includes high-quality recorded sound effects such as funny cartoon sounds, scream, squirrely, trombone, and many more. Downloaded sound effects can be used for plays, YouTube videos, video games, etc.
Pros
Sound effect duration is long.
Cons
It has limited funny sound effects.
Can't not be used for commercial purposes.
Sound Bible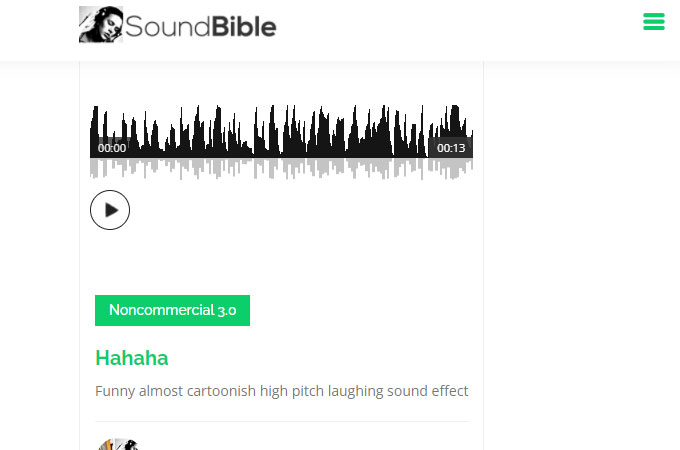 Sound Bible offers free sound clips which can be downloaded as WAV and MP3. Furthermore, it has thousands of free funny sound effects mp3 that can be used for video editing, live streaming, and so on.
Pros
Downloading is easy because of its large download button.
Cons
Collections are huge and take time to download sounds.
SoundsCrate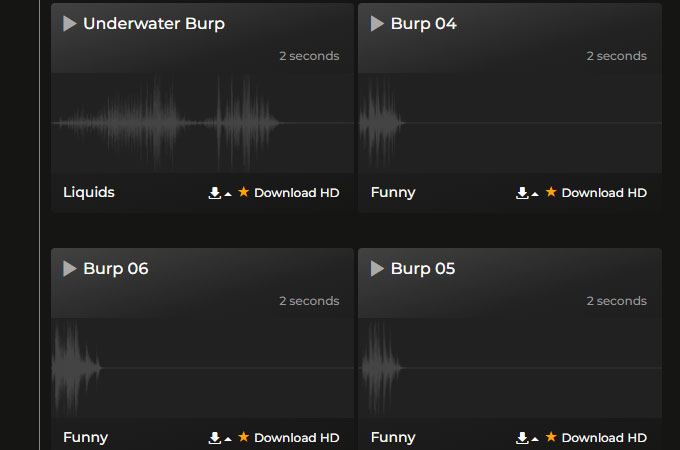 SoundsCrate is last on our list. This site comes with high fidelity funny sounds, noises, classic comedy accent sound effects for your projects. Aside from that, users can easily find sound effects since they are filtered and categorized.
Pros
It offers a huge library of funny sounds.
Easy to navigate.
Cons
Its free version limits your daily downloads.
Other Solution
Meanwhile, if the funny sound effects that you wish to add to your project are not downloadable due to an internet error or bug, a screen recorder named ApowerREC might help you. This is a professional, yet straightforward and easy-to-use screen recorder for all platforms.