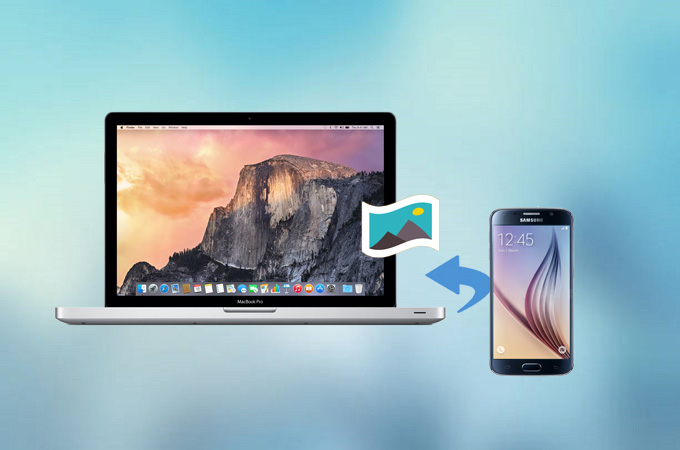 Nowadays, smartphones are equipped with a good quality camera which they used to capture pictures and scenery. Many users are searching for the best app to transfer files from Android to Mac. They go all through the problems of connecting their devices or spend lots of money on programs that they can use. So, if you want to know the easiest and most convenient ways to transfer photos from Android to Mac, read along and choose what suits you best among the applications listed below.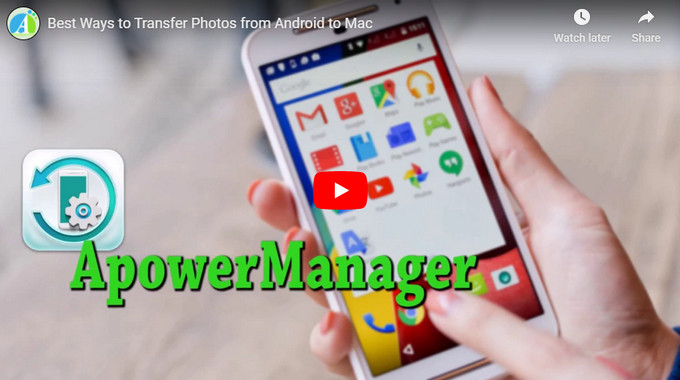 How to Transfer Photos from Android to Mac
ApowerManager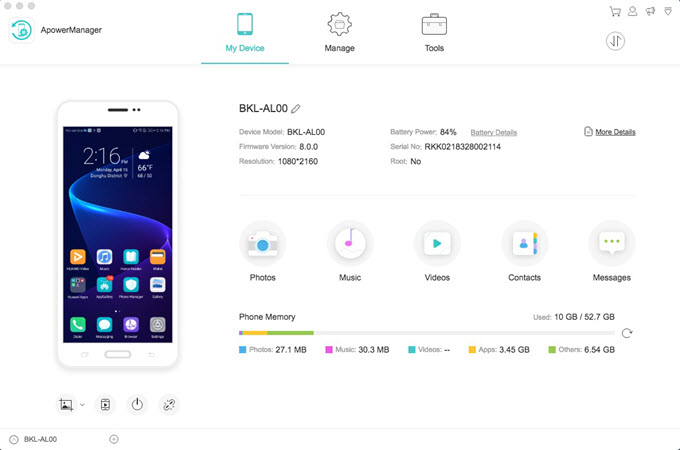 ApowerManager is a professional phone management application that allows you to manage your files from your computer. It is compatible on any Android devices and works on Mac, as well as Windows PC. The program supports different media files like pictures, videos, music, and documents. This can also be used if you want to install or uninstall applications on your phone. The app functions even without a working internet connection; hence, you may use this one if you don't have access to network. Moreover, it does not require your phone to be rooted. As for exporting, ApowerManager ensures that the quality of the photos won't be compromised with its high-speed transmission. Check out the guidelines on how to transfer photos from Android to Mac.
First, download and install ApowerManager on your Mac.
On your Android, navigate to the Google Play Store and search for the mobile version of the program. Install it and run the app.
Connect your device with a USB cable and confirm connection. Once the main interface of the program appeared, click on "Photos" or go to "Manage" > "Photos". Tick the files that you want to transfer then hit "Export".
AirDroid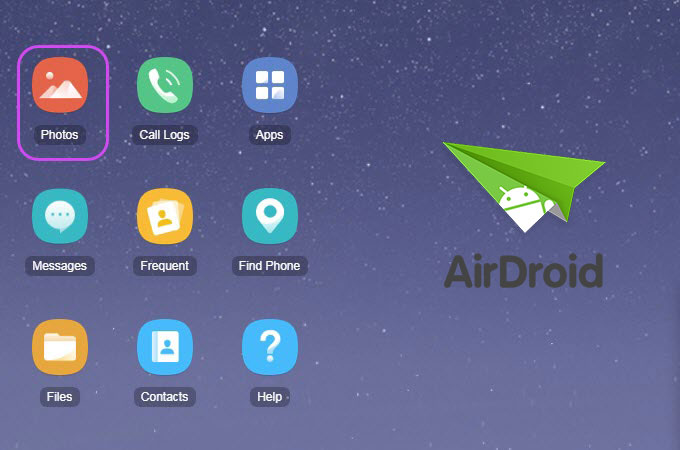 Next tool that you can use is AirDroid. Similar to the first one, it has the ability to share files between devices and computer. It can also be downloaded on various Android devices like Huawei, HTC, Samsung, and LG. This is well-known to mobile users because it offers a wireless and free means to access files using the web. The app has a desktop version which effortlessly syncs data over your devices.
The paid version allows you to make phone calls from your laptop. Nevertheless, this is a great app to transfer your files. Here are the steps to follow in order to download photos from Android to Mac.
Install AirDroid on your smartphone and launch the app.
Once installed, create an account. At this point, open any browser on your Mac and visit web.airdroid.com. From this page, sign in to connect your device.

Once your phone has been connected, click on "Photos" and choose the files you want to share. To move them, right-click and hit "Download" or simply press "Download".
Image Capture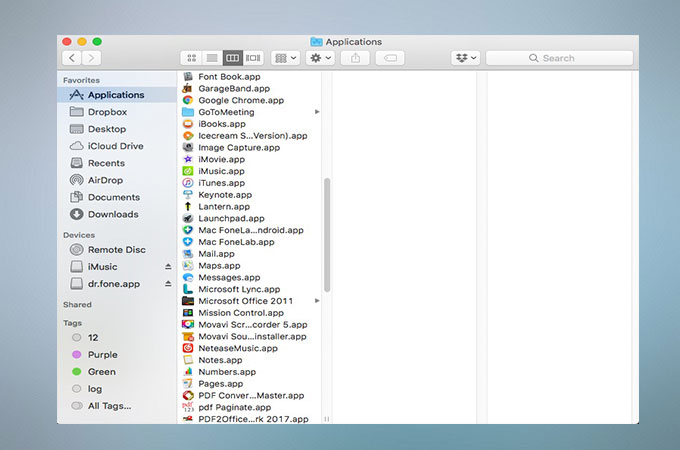 Image Capture is another application that can be handy when you need to transfer images between Android and Mac. This allows any digital device to view photos on their computers. Basically, it is a photo managing tool that has numerous uses. It can export and delete multiple photos at the same time. Furthermore, the app has a straightforward interface which helps users to smoothly process their files. Following are the instructions to move photos from Android to Mac.
Plug your USB cable into your Mac and connect it to your Android device.
After connecting, run "Image Capture" from the Applications folder on your computer.
Next, choose your device from the list under "Devices" found on the left side of the program.
Hit the "Import All" button if you want to transfer all your photos and select the destination folder. If you want to select a few images, simply click on the images and press on "Import".
Conclusion
To summarize the strengths and weaknesses of each method, ApowerManager lets you connect your mobile phone without using the internet connection. It also works on almost all Android devices and guarantees a reliable and secured process. AirDroid, on the other hand, gives you the freedom to manage files over the web for free. Thus, it can be vulnerable to data theft. Though it's free, it has a transfer limit of 100MB. Meanwhile, Image Capture is a simple tool which is readily available on your Mac. Even so, some Android devices note issues with the app in terms of connecting. Regardless of these, the three tools mentioned above provide an impressive manner to transfer saved photos on your Android devices to Mac.