Tips to Convert Audio of a Video to Text
Vocalmatic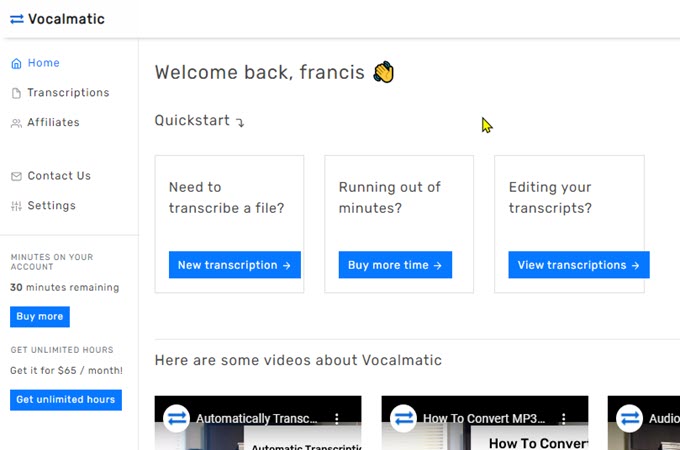 Price
1 Hour – $15.00
2-9 Hours – $10.00
10-14 Hours – $9.00
15-59 Hours – $7.50
60-79 Hours – $7.00
80-89 Hours – $6.50
90-100 Hours – $6.00
Pros
It offers great features like speech recognition, text editing & AI speech-to-text tools.
Its automated transcription process can help boost productivity.
Cons
Vocalmatic is automatic transcription software that provides a lot of features for audio and video transcription. You can also use this to transcribe video to text online in the most comfortable way possible because it is powered by speech-to-text technology. In this way, you can transcribe video hassle-free. In addition to that, Vocalmatic is an excellent tool that helps you cuts down the time to transcribe audio into text
Amberscript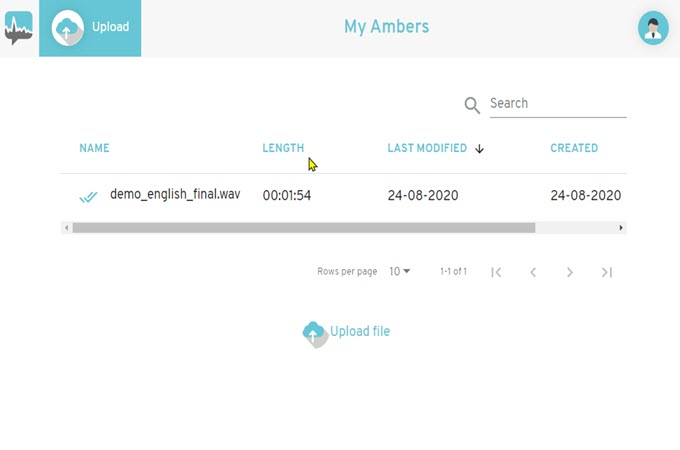 Price
1 Minute – $1.40
1 Hour – $10.00
5 Hours – $40.00
Pros
It offers you plenty of audio-to-text converters online to choose from.
It has different ways to transcribe audio files.
Cons
Any kind of format can be subject to slowdowns or other technical issues.
Another reliable app you can use to convert video to text online is Amberscript. You can save hours of transcription time by using its automatic speech together with its fast turnaround and cheap price. You can also try its online editor which you can configure the text, highlight, and other things you may change.
Temi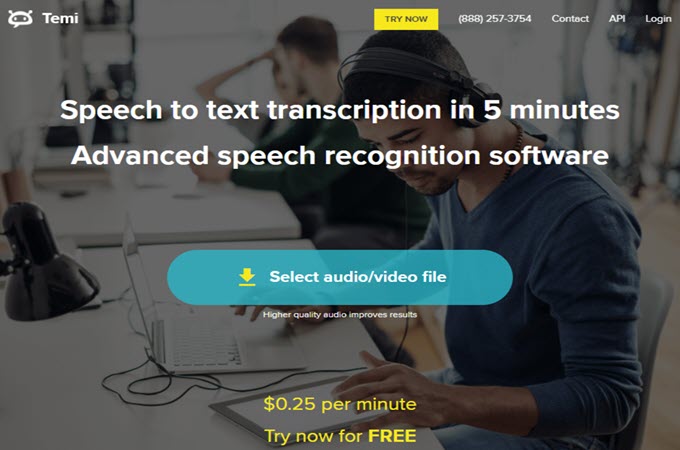 Price
Pros
It flashes the time during transcribing speech to text.
Its free version will allow you to edit online.
Cons
It only offers a few customization options.
Temi offers an automatic transcription service that relies on automatic speech recognition. You can use this to convert audio to text of a video; it accepts almost any audio and video files. It's a great tool because of its high transcription speed. However, not all outputs from this software are accurate. All in all, this tool is excellent when you only use this type of work casually.
happyscribe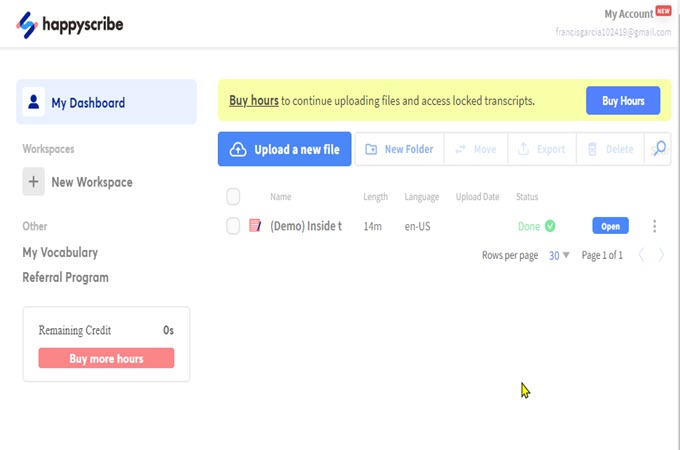 Price
Pros
Its transcription always produces highly accurate.
It has multiple speaker identification and huge language options.
Cons
This software doesn't have a live transcription process.
If you prefer web-based solutions, happyscribe might be the right tool for you to convert video to text online, as it allows you to transcribe files from audio to text a just few minutes. This process will usually take half of the document's length. Moreover, its technology in converting files generates accurate transcription. You can visit its official website to explore more about its functions.
Conclusion: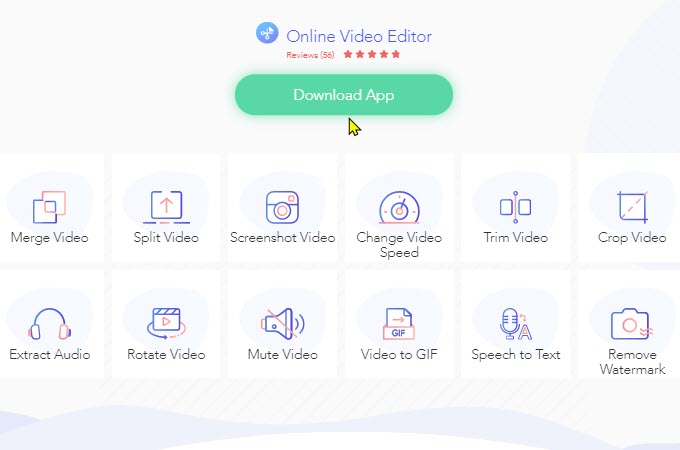 In case you want an excellent online video editor that also offers the same feature mentioned above, you can try Apowersoft Online Video Editor. This software is a simple, yet powerful tool that offers all the essential elements in creating great videos. Besides, you can also use this to convert audio of a video to text online using its speech to text feature. You can add its official web page to your bookmarks for easy access.