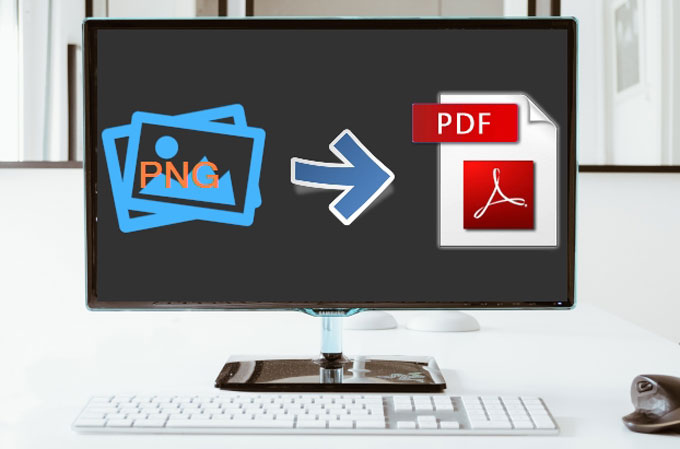 There are a lot of circumstances when you need to convert PNG image to PDF. For sending images whilst also disabling easy editing, nothing beats a PDF. Finding a converter to do the job for you is a simple process – there are probably thousands of them. Finding a good converter to do the job, on the other hand, is tricky. There are lots of factors you need to bring it into consideration. To make the job easier for you, here are the top five PNG to PDF converters for you to try.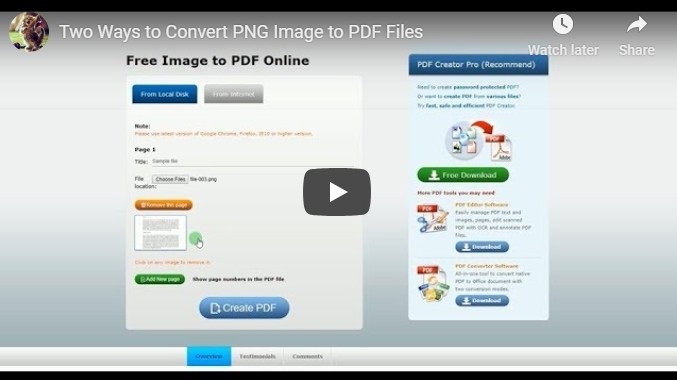 Convert PNG to PDF via online tools
Free Image to PDF Online
To convert PNG to PDF online, Free Image to PDF Online is one of the best free tools you can find. It's a simple online tool, but it works fast and it only takes a few clicks. You can choose to convert from image files on your own hard drive, or you can use URLs to convert straightly from the web.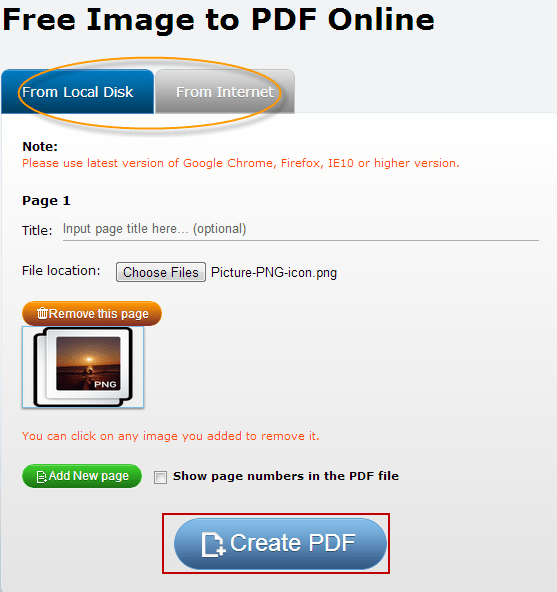 You can easily edit the number of pages in your PDF before you even convert it. Simply set a title, select the file/s for conversion, adjust the number of pages and then press "Create PDF". Quick, easy and reliable.
online2pdf.com – convert PNG to PDF
Like the Apowersoft converter, this PNG to PDF converter allows you to merge multiple files into one PDF. It's an efficient and useful tool – for small projects. The maximum file size allowed is 50MB, and the maximum size of all the image files put together is 100MB. This is fine for smaller, lower quality PDFs. For larger ones with higher resolution images, on the other hand, it can be a drawback.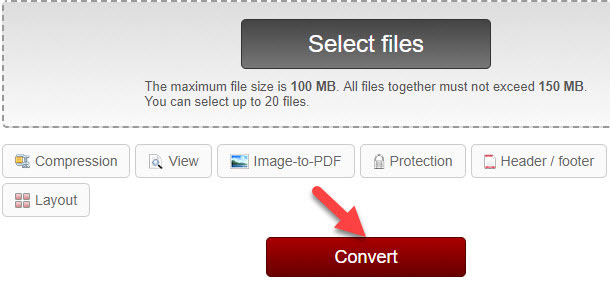 docs88.com – PNG to PDF
This smooth designed and neat little converter does a fine job converting PNG images to a neat PDF. It's so simple even a monkey could use it, and the design is very appealing. Unfortunately, you can only convert one image at a time using this PNG to PDF converter, which makes it impractical for many users. When it comes to converting single images, this converter is super fast and very useful.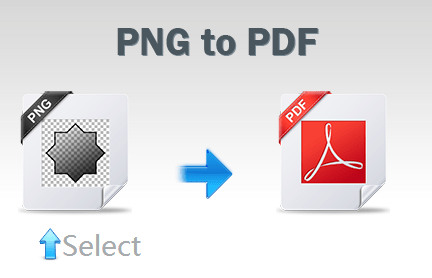 convertfiles.com – convert PNG into PDF
Convertfiles.com can convert not only PNG files into PDF files, but also many other types of files as well. It's quite slow, however, as an all-round tool for converting all types of files, as well as being able to convert PNG into PDF, it is quite invaluable. It has a maximum file size of 250MB, which should cover nearly all sized projects. If you are on a tight schedule, though, you would probably be best to look for a speedier alternative.

Use desktop tool to convert PNG to PDF file
ApowerPDF
For a more professional option, the ApowerPDF is a shareware for the PDF aficionados. For anyone with a high demand on PDF files, it's absolutely worth getting. It simplifies and streamlines all PDF-related tasks – including, of course, convert PNG image to PDF.
It's a very powerful program, so the speed of conversion is high and the difficulty level is low. Everything is laid out in an easy to use and intuitive fashion. If you're looking for a little more than a tool to free convert PNG to PDF, this is it.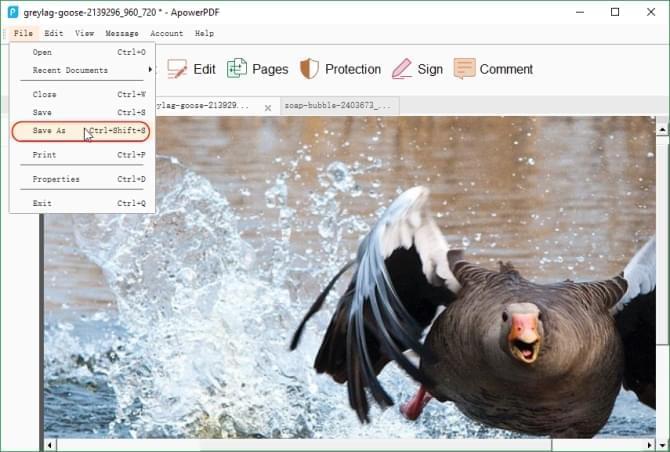 Those are the top five of the many thousands of options to convert PNG to PDF files out there on the web. They're all different, and they'll each suit someone with different tastes. Each one of these is open for you to experiment with, and you can pick your own favorite based on what you need. That's what's important.