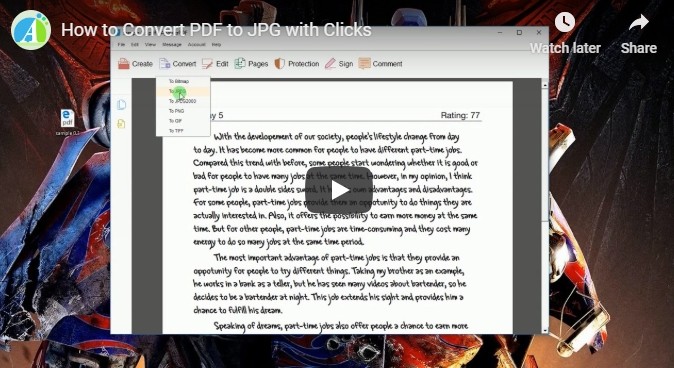 Convert PDF to JPG for Free via Online Services
Apowersoft PDF to JPG Online
Apowersoft provides numerous useful programs and online solutions to help people enjoy their digital lives and improve productivity. And it came out several online PDF tools which can help users in business, education and many other fields to process their PDF documents with ease. As to its PDF to JPG tool, it allows users to convert turn PDF to JPG on Android, iOS, Windows and Mac for free. It doesn't have any requirement to the installation or to the file size. Now, let's convert PDF to JPG with this web-based tool:
Drag and drop the PDF file to upload the file to the site.
Wait for a while, it will complete the upload and conversion procedure.
Then you can click "Download" to get the file.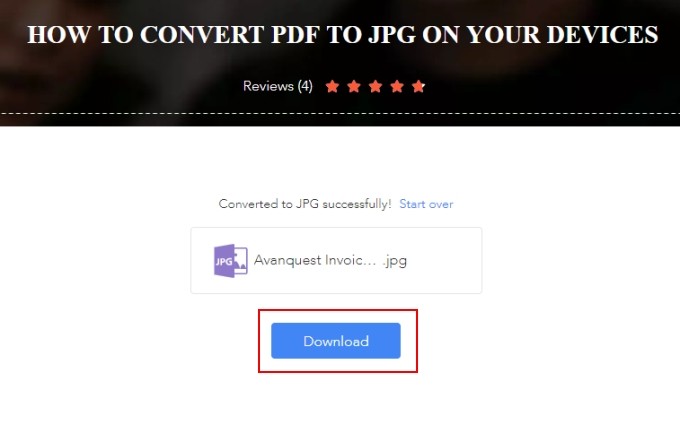 convert-my-image.com
Without installing any applications, you can use this free online converter to convert your PDF documents into JPG in a few clicks. It is capable to use it on your mobile phones as well as computers. You can preset the image quality between the range of 50 to 600 DPI. If you use it to convert big PDF documents, it will take a little longer time accordingly. The converted files are eventually saved in ZIP format for downloading.
How to convert PDF to JPG for free via this online tool:
Choose the output format as JPG, set the quality as you like, and select the image color between colored or grayscale.
Hit on the blue "Choose File" button to load your file and then tap the green "Convert" button. Once it finishes the conversion, the website will start downloading the file.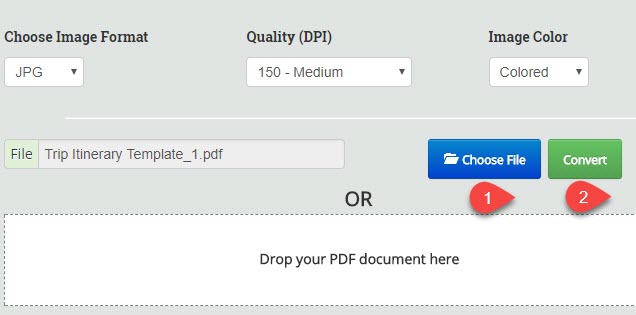 convertonlinefree.com
The interface of the online service is a bit outdated. But it indeed can help you convert PDF to JPEG for free. It supports converting PDF file to 3 kinds of resolutions: 100 DPI, 300 DPI and 600 DPI.
The process to convert PDF file to JPG is also very easy, just:
Click on "Choose File", then select your file.
Choose the JPG quality from the drop-down menu in the field of JPG quality.
Click on "Convert" button and then you will get converted images in common ZIP format.

Convert PDF to JPG Quickly and Safely
It is advisable to use one of the online tools above to convert your PDF file to JPG. But if you have hundreds of documents to be converted, they may make you feel disappointed. Apowersoft PDF Converter is a good choice to convert many PDF documents to JPG images with one tap. And it can be used on your mobile devices as well as computers. You can try it if you need.
Just download and install it on your device. Simply upload your PDF files by go to "PDF to JPG" tab, choose the file(s) and then convert the files in batch.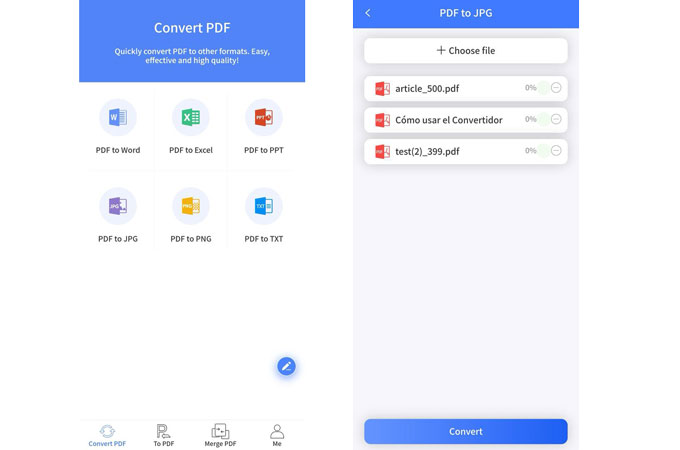 Conclusion
If you just come across some available ways to convert PDF to JPG for free, please share them with us by posting it in the comments. We would like to consider adding it into the article. Thanks.