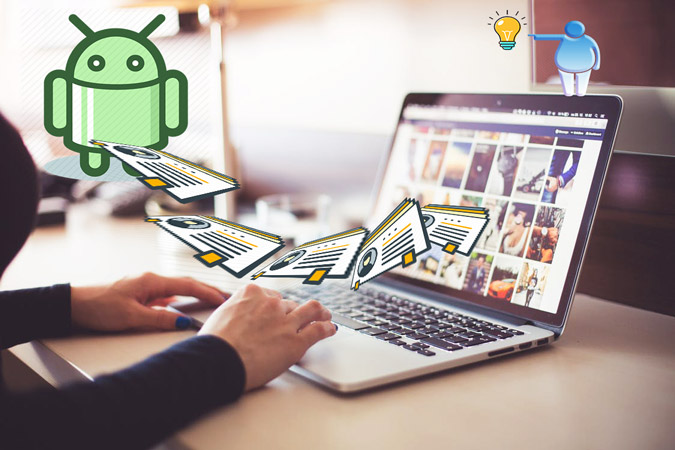 Text messages, sound tracks, private memos, files, videos and contacts, all these kinds of information are essential and usually stored on our phones or computers. Especially contacts could be the first thing we want to transfer or backup under most circumstances since they contain all the indispensable connections and represent the networking. As Android users, we definitely have a strong demand for transferring contacts between our devices and computers, but we do not want a rather long and complicated process of a simple contact transfer. Here, we show you two fast approaches to transfer contacts from Windows to Android.
How to Transfer Contacts from Windows to Android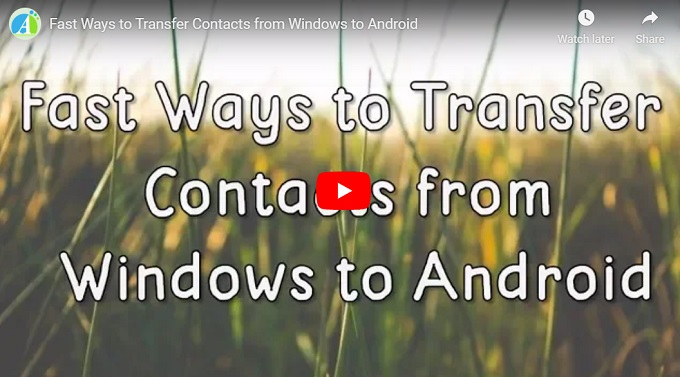 ApowerManager
This is a multi-functional phone manager that enables you to effectively import or export contacts and other media files like music, videos, pictures and so much more. And it not only allows the transferring between the mobile device and PC, but also allows the transfer among other platforms: iOS and Mac, such as transferring video from iPhone to Mac or vice versa. Now, check out the steps below and see how to transfer contacts from Windows to Android.
Download and install ApowerManager.
Start the program and connect it to your Android by USB cable or Wi-Fi network. To find out the full usage of this program, please refer to this manual.
After connected, click "Manage".

Choose "Contacts".

Click "Import".

Choose the contact file you want transfer and click "Open".

And we are done! Wait a second and the file should be transferred successfully.
AirDroid
This is also a professional software that aims to help users to copy contacts from Windows to Android. However, unlike ApowerManager, this tool is for Android users exclusively. It allows you to connect your Android device to the computer through a wireless network. Additionally, you can use this software as a remote-control app. Next, let's learn how to transfer contacts from PC to android through AirDroid!
Download and install AirDroid on your mobile phone and create an account.
Choose "AirDroid Web" and then click "Scan QR Code".

Open AirDroid Web on your computer and use your phone to scan the code on this web.

Now we are connected. You can find your phone name along with the Toolbox at the right side of the page.

Click "File" under the toolbox and then choose the contact you want to transfer.

You can see the transfer progress on the panel.

Once the transfer is complete, the contact file will be automatically uploaded to your phone and you can check it in the AirDorid app.
Summary
To transfer contacts from PC to Android quickly, ApowerManager could be a rather useful phone file assistant. Additionally, this software can help you transfer various media files such as music, videos, messages, or pictures besides contacts. Regarding AirDroid, you can use this special tool to transfer contacts from computer to Android as well, and it has an extra feature to manage your clipboard. However, if you have any better options or alternatives, please feel free to leave you suggestions and thoughts below in the comment area!