There are times when you need to make an emergency appointment with your colleagues, but someone couldn't attend. In that case you should send them all notices. Therefore you need a tool to send multiple notices at once. We will introduce some conference call apps that you can use.
7 Excellent Conference Meeting Apps
Google Hangouts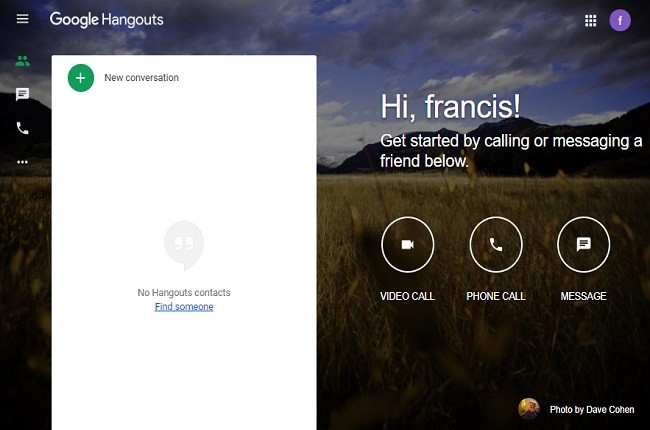 Want to keep in touch? Google Hangouts can make that happen. You can directly message contacts, start free video or voice calls, and enter a conversation with one or more people. It allows you to make a group conversation with up to 30 friends. You can also add up to 150 people in group chats and send them with photos, videos, maps, stickers, emoji, and animated GIFs. Having said that, Google Hangouts is a good and free conference app that you can use over the internet.
Pros
The group chat allows huge participants in a single chat room.
Can view content from Google drive.
Cons
It is not available on desktops.
DingTalk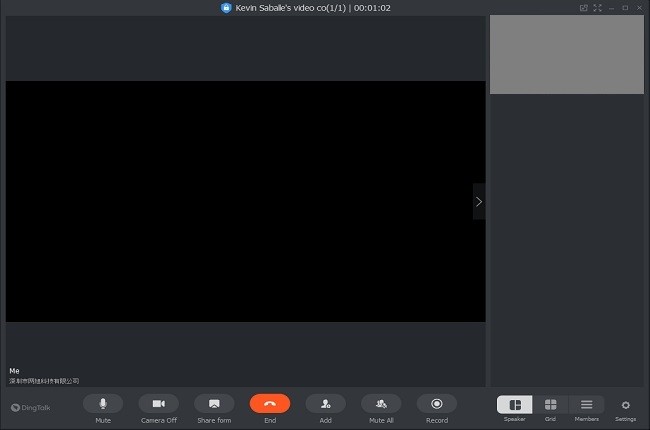 Discover why millions of people are using DingTalk, it is an all-in-one communication tool that offers a wide range of message types such as text message, voice message, pictures, files, and many more. It has a feature that can support up to 30 audio conference parties. It also organizes all your contacts in one online platform. Moreover, DingTalk also allows you to collaborate with other apps and use a special feature like Scan QR Code, Screen Mirror, Card Exchange, etc. On that note, DingTalk reached the top spot on the best free conference app list.
Pros
It supports multiple OS.
Free and reliable app.
Cons
Other features are written in the Chinese language.
WhatsApp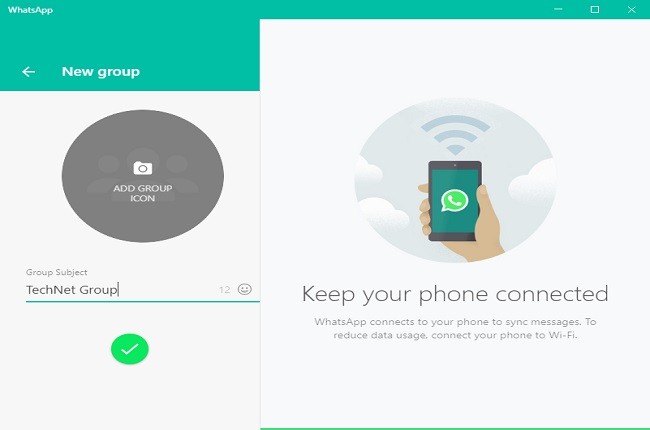 With WhatsApp, you will get reliable and free communication. And at the same time, you can do group video and voice calling that supports up to four people. It offers a lot of great features like picture-in-picture that allows WhatsApp users to continue browsing Facebook, Instagram or YouTube in a tiny window while using the other parts of the tool. Furthermore, this online conference app makes you more accessible to your family, friends, and colleagues.
Pros
Instantly send messages to anywhere in the world.
No advertisements.
Cons
Only supports smartphones.
Skype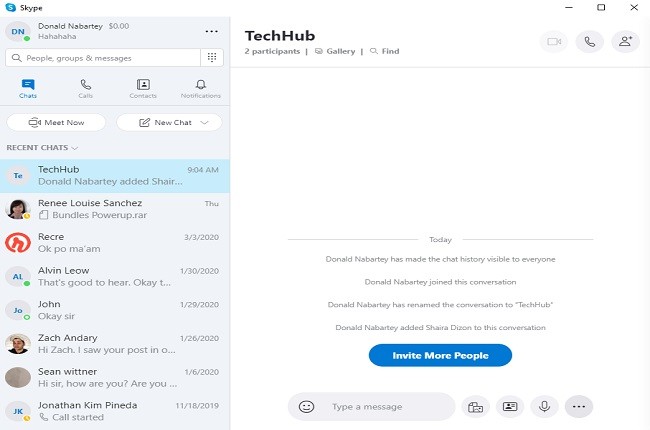 Experience great audio and high definition video in one on one or group calls. Skype is a software program available for both mobile devices and computers. Enjoy its free or low-cost communication with other Skype users. One of the best features of this app is the group conversations. You can make audio calls with up to 25 people. As for video calls, 10 users are the maximum. You can also create a group chat with up to 600 people. Its high definition display makes this app one of the best video conference apps available.
Pros
It offers screen sharing.
It offers a safety service.
Cons
FreeConference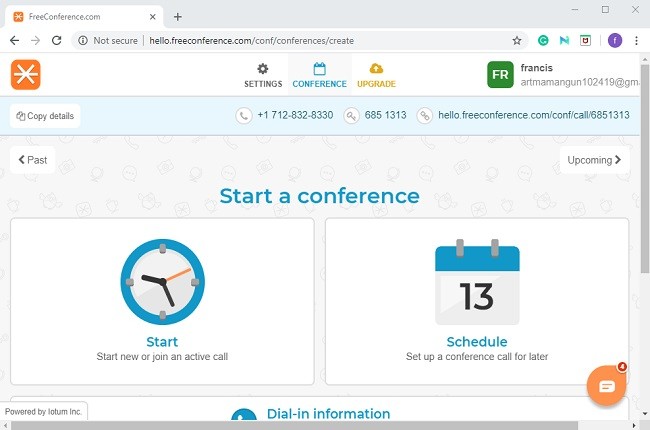 Another tool that you can use in making free communication is FreeConference, it is a browser-based that offers free sharing documents, screen sharing, and text chats. It has a moderator control feature that allows the conference host to modify the conference settings and controls, this will bring the online meeting productive and keep the topic's highlights. It also allows you to use this tool without any download, set-up, and delay. In addition to that, the best feature that FreeConference offers is the free online meeting room, it gives the users a place meet first before the online meeting occurs. In that way, FreeConference is a great online conference app that you can include on your list.
Pros
Free long-distance calls
It has a replay mode.
Facetime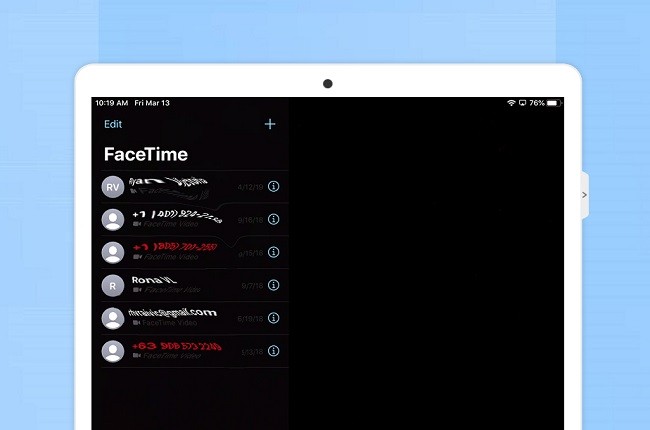 If you are fascinated by Apple devices, Facetime will surely attract you with its features and functions. It is Apple's built-in video and audio communicating services. You can use it from your iPhone, iPad, iPod touch, and Mac as long as you have your Wi-Fi or Cellular data on. It also allows you to make group chats similar on Google Hangouts, but on Facetime, the maximum person to join the group is up to 32. All in all, it is a great conference meeting app for Apple users.
Pros
It has a maximum of 720p resolution.
Built-in tool.
Cons
Slack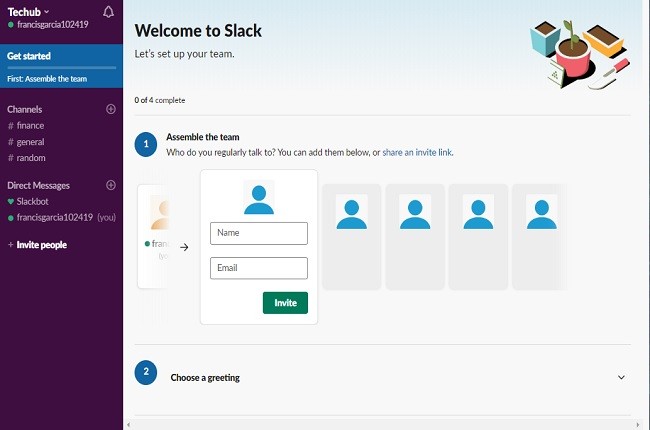 Slack is a computer application made as a way for people to organized communication as a group or personal discussion. You can manage and track documents, pinning messages, references links to channels, streamlining your sidebar, and many more. Slack is like a small community that other people can join you instantly using a URL. It is great for people who are in charge of recruitment. On that note, this conference call app is very useful in creating mass notice.
Pros
All channels can modify their publicity, private, shared, and multi workspace.
Secured data platform.
Cons
Paid app (Upgraded version).
It is hard to find the official website.
| | | | |
| --- | --- | --- | --- |
| Solution | Can accommodate large participants | Compatible in all platforms | Clear audio & HD display |
| DingTalk | ✔ | ✔ | ✔ |
| WhatsApp | ✘ | ✘ | ✔ |
| Skype | ✔ | ✔ | ✘ |
| FreeConference | ✔ | ✔ | ✔ |
| Google Hangouts | ✔ | ✔ | ✔ |
| Facetime | ✔ | ✘ | ✔ |
| Slack | ✔ | ✔ | ✔ |
Conclusion
All the tools mentioned above are helpful with their own unique features and each one has its own function. Therefore, the best conference meeting app depends on your own preferred preference and you can use the solution that best suits your needs.