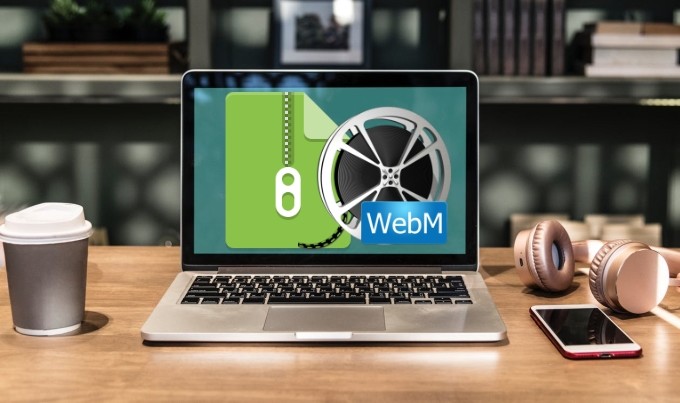 WEBM is used for amateur videos, HD movies, video streaming, and many more purposes. However, the usual problem that users encounter, is that when you want to upload a WEBM file onto the Internet, if its file size is too large, you might not be able to share it. Luckily for you, with the fast development of technology, many experts are working hard to make tools to help you solve your problem. Amazingly, they have developed file compressors which can reduce your video file online or on your desktop. Below are the best ways to learn how to compress WEBM.
Four best file optimization tools to compress WEBM
ApowerCompress
ApowerCompress is a professional file compression program that lets you bulk upload images, videos and PDF files for size optimization. This compressor is good because it possesses advanced compression technology that allows you to compress your files in HD quality. Follow the steps below to learn how to compress WEBM video with ApowerCompress.
PS2PDF
One of the best ways to compress WEBM online is using an online compression program which is free to use and compatible with different browsers and operating systems. You can now have it because of PS2PDF. This tool allows you to select the minimum and maximum quality of the output file. With the help of PS2PDF, you can compress your file with good quality by simply adding your WEBM video from your device. You can download your successfully compressed files individually. To use this compressor, here are the steps you may follow:
Online Video Compressor
If you want the easiest and most efficient compressor, Online Video Compressor is a reliable option. This online compressor allows you to compress a file depending on desired type. Moreover, this tool is free to use. In addition, you have the ability to compress a video in any format, such as WEBM, MP4, AVI, MOV, M4V, WMV, FLV, MKV and many more.
Online Uniconverter
The last way to compress WEBM is by using this online video compressor that allows you to compress WEBM file free. This program doesn't make you install any program or register an account. This program can be launched directly from your browser. All you need to do is simply add your video and compress it by selecting the output size and resolution. Moreover, you can use other additional functions which include video downloading, DVD burning, video transferring, and so on. To compress your WEBM file, please follow the steps below:
Note: This online tool only allows you to upload a video file with less than 100MB. If you want to compress a WEBM video which is larger than 100MB, I am afraid you will have to purchase its full version.
Conclusion
These tools can help you compress WEBM files easily. You can choose the best way from the 4 depending on your preferences. Please pay attention that it takes a little longer to use the online services to compress video files. If you wish to compress a video more quickly, we recommend you to try ApowerCompress. It is more stable and efficient to use than the other 3 online services. Moreover, its unique compression strength slider makes it easy for you to optimize your video in accordance with your preferences.