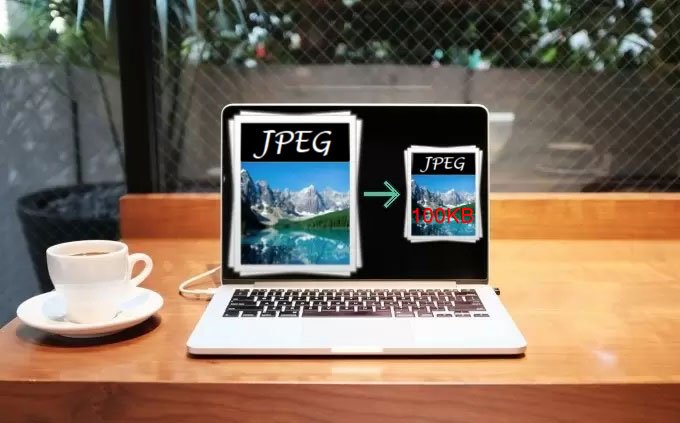 Images are almost everywhere such as mobile devices, apps, social media sites, computer devices and many more. These images take up a lot of storage space in our mobile phones or computers that is why we need to resize them to smaller file size. One of the most common formats of pictures is JPEG. It is taken from the words Joint Photographic Expert Groups and supports different file sizes. Start to resize your images and compress JPEG to 100KB with the top 3 online tools below.
3 recommended tools to compress JPEG to 100KB
Online File Compressor
On top of our list is the Online File Compressor. This is an awesome online tool that offers a free image compression service. You do not have to download any applications. It can compress images fast and output files with high quality. There is no any limitation when it comes to uploading your files. Moreover, its simple and clean interface helps you make your compression process hassle-free. Try this app by finishing these steps about how to compress JPEG to 100KB online.
Visit its official website on your browser.
Click the "+" to add your images. Choose the compression type as Size. Next is to select the output format as JPG or original.
Finally, click the "Compress" button to start compressing your images and click the "Download All" to save your JPEG files.
IMGonline.com.ua
Another online compression tool shared here is IMGonline.com.ua. This tool is designed to help you reduce your JPEG file size in megapixels. You can compress your JPEG files online one by one or you can bacth compress them and download files into a ZIP archive. Start compressing your JPEG images using this online tool by referring to the steps about how to compress JPEG to 100KB online.
Open your browser and then go to visit IMGonline.com.ua.
From there, click the "Choose File" button and then input your desired compression settings. Click "OK". Wait for the process to be finished.
To save your JPEG file, click the "Download processed image" after compressing them.
JPEG-OPTIMIZER
The last tool we have listed for you is the JPEG-OPTIMIZER. This tool compresses JPEG images at high compression rate. With a very friendly user-interface, you can compress your files easily. It can be used for free. Moreover, you can also choose compression level from 0 to 99 as well as to resize the photo width in pixels. However, compressing large photos may take you some time, but just be patient for the compression process. Check out these steps below to compress your JPEG files.
Go to visit its official website.
Hit the "Choose File" to upload the pictures that you want to compress.
Put check marks on the "Compress Image" and "Resize Photo" then input your desired compression level from 0 to 99 and the new photo width in pixels.
Lastly, click the "Optimize Photo" to compress your JPEG file.
Conclusion
Here are the tools that can help you compress JPEG to 100KB for free. These tools offer a great compressing experience to lessen your JPEGs' size. With these tools, you will now be able to send and upload your JPEG files without even worrying about their sizes. Good to know that we have these free tools to back you up and among these three, we highly recommend you to use the Online File Compressor for easier, faster and safer compression experience.