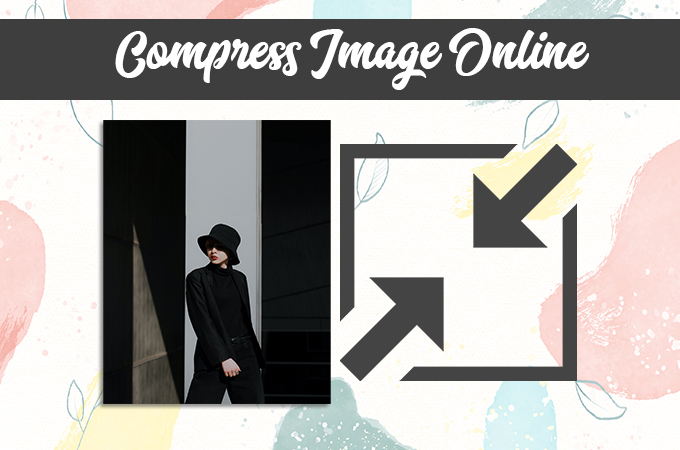 Compressing your images can reduce the file size which will help your website and social media images to load faster. So if you want to compress jpg online before uploading or sharing it to your different social media accounts you better find the best tool to use. Since online tools offers easy access to everyone better than desktop software, you have to try one of these online apps that we round-up.
How to Compress Image Online
JPEG Optimizer
This free online tool can reduce your digital photo file size in an instant. JPEG Optimizer can easily process your photos by just uploading them. Although the process make takes a few moments, still it will give you a good result. This online app has a compression level of 0-99 percent. Once your photo compressed you can directly display your images on the web, blogs, forums, and even social media sites.
Here is how to compress jpg online with the use of JPEG Optimizer.
Go to the official website of the online tool.
Click the "Choose File" button and upload the digital photo from your computer.
Set the compression level that you prefer.
Then, click the "Optimize Photo" to process the photo.

Another interface will pop out to download your file.
TinyJPG
TinyJPG is one of the best tools that you can rely on to lessen the file size image online. It can reduce the file size of your jpg photos in just a minute. With its ability to analyze every jpeg image that you have, its textures, patterns, and colors are automatically identified. In that way, this online app to compress images online will give you the best possible outcome. Moreover, this tool will allow you to do batch processing so you can save time and effort. Alongside thousands of companies around the world, TinyJPG is indeed wonderful.
This is the simple guide that you need to compress your photos online.
Search for TinyJPG home page.
Click the import icon to upload all the photos that needed to be compressed.

The online tool will automatically process your photos.
Lastly, click the "Download All" button to save your photos.
IMG2GO
Resize and compress jpg online with IMG2GO. This online compressor tool offers four compression rates that you can choose from, it will depend on how small the file size that you want for your photos. The good thing about this online app is that it won't affect the actual dimensions of the photos. In addition, IMG2GO is only available for image files only.
Follow these simple steps for you to compress your photos easily.
Look for the official website of IMG2GO.
Drop your files by clicking the "Choose File" button.

Then, set the quality that you need,
Finally, click the "Start" button to start the compression process.
Image Optimizer
Know how to compress image online with Image Optimizer. You can compress and optimize your jpg files using this free online service. This online app also allows you to choose the image size and quality that you prefer. Also, this tool accepts almost all image file formats such as PNG, JPG, JPEG, etc.
See this simple guide to compress your jpg files with Image Optimizer.
Go to the Image Optimizer official page.
Click "Choose File" to get the image that you need.
Set the quality size that you need and hit the "Optimize Now!" button.

Once processed, click "Download to your computer" to save your work.
Image Recycle
Image Recycle is the last tool to help you how to compress jpg online. This other online service will simply compress your images keeping their original quality. It uses an advanced algorithm that will automatically optimize your images quickly. Give it a try to use this online app because it has all the things you've to need compared to other tools.
The process is simple that we can summarize them in five simple steps.
Visit the official page of Image Recycle.
Click the import icon and get your jpg files.

The online app will give you the processed jpg.
Finally, just hit "Download".
Conclusion
Image compression is easily done especially with these online tools, you can do it from basically anywhere. With these compress image online apps, you can quickly upload your photos on the internet. Good thing, this feature will be available soon on Apowersoft Background Eraser. If you find this article really useful, please don't forget to share it with others and write in the comment section below.