Summary: This article provides a guide on how to change the background color of your Instagram Stories. It covers the step-by-step process of using amazing tools like PicWish, PhotoRoom, and Remove bg. It also emphasizes the importance, reasons, and tips to create visually appealing and cohesive Stories.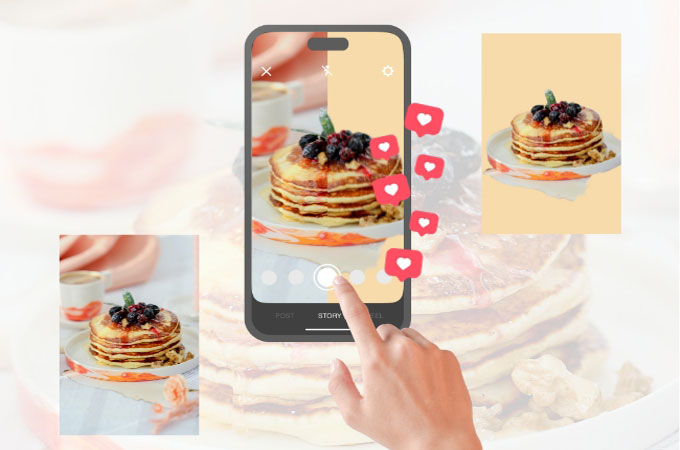 Start Changing Instagram Story Background Color
Overview of Instagram Stories and its Features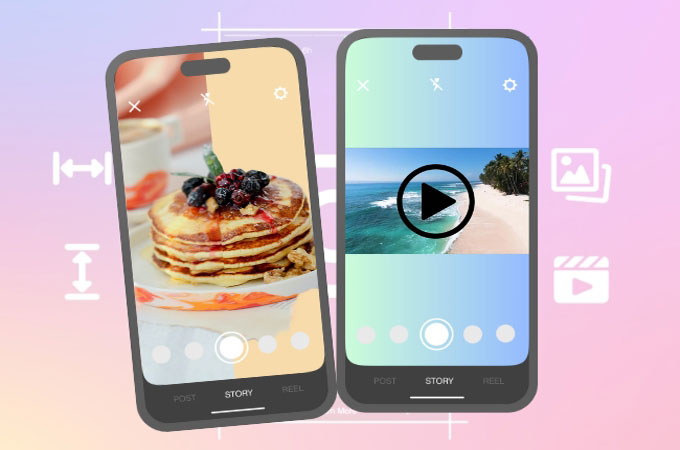 Instagram Stories is a popular feature on Instagram where users can share photos and videos within 24 hours. It offers creative tools like stickers, filters, and text to help enhance the content. Verified accounts and high follower count users can include swipe-up links to external websites. Users can engage their audience through interactive elements like polls and questions. Moreover, provides a spontaneous and immersive way for users to share moments, express creativity, and connect with their followers. If you want to know how to change instagram story background color, just check the details below.
Importance of Personalizing Instagram Stories
Changing the background color of Instagram Stories is important to differentiate your content, show brand identity, improve visual appeal, strengthen storytelling, and express your creativity. It helps you create a unique and engaging experience for your audience, ultimately contributing to increased engagement and connection with your viewers. Additionally, it contributes to the storytelling aspect, setting the right mood and raising emotions that align with your content.
Tools to Use on How to Change Instagram Story Background Color
Canva
If you're looking for an easy and convenient way to change the background color of your Instagram video story, look no further than Canva. This is a popular online graphic design platform that offers a wide range of tools and features to help you create stunning visuals, including the ability to customize and change instagram story background color. It offers a user-friendly and intuitive interface, making it accessible to both beginners and experienced designers. This platform provides various tools and features specifically designed to help you customize your visuals, including the background color of your Instagram video story.
To start, go to Canva and choose Instagram Story.

Upload your video then choose your background based on your desired color.

Then get your video by clicking the Download button.
PhotoRoom
When it comes to changing the background color of your Instagram picture Stories, PhotoRoom is an excellent online tool that can help you achieve that effortlessly. It is accessible online and is specifically designed to simplify the process of editing and enhancing your photos for various purposes, including social media platforms like Instagram. With this tool, changing the background color of your Instagram Stories becomes a seamless and enjoyable experience. Check the steps below to start using.
Just click Start Creating for Free on its main website.

Upload your image and let it remove the background.

Click Background to select the color that you like then hit the Download button to get your image.
Extra Tip to Enhance Instagram Story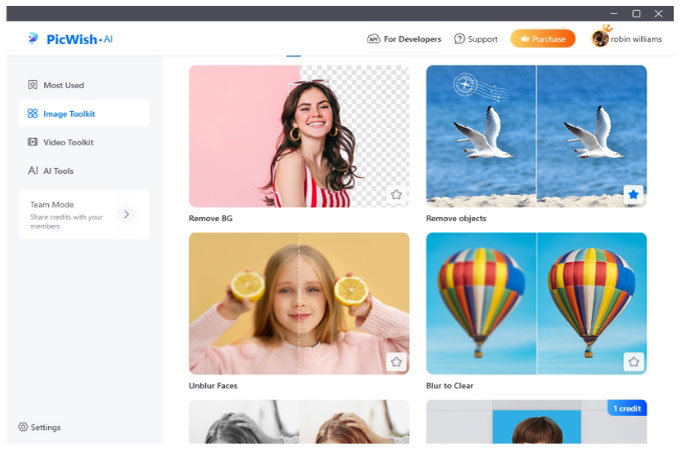 If you're looking for a way to enhance your Instagram Story and make it stand out after you change background on instagram story look no further than Picwish. This is a unique online tool that allows you to create stunning visual effects for your photos and videos. With its easy-to-use interface and a lot of creative options, this tool is a must-have for anyone looking to take their Instagram Stories to the next level. It also offers a variety of other editing tools to further enhance your Instagram Story. You can crop and resize your photos, add text and stickers, adjust brightness and contrast, and even create collages. The possibilities are endless, and the intuitive interface makes it easy to experiment and get creative.
Get the app by clicking the Download button below.
Tips for Enhancing Background Colors
Enhancing background colors on Instagram Stories can significantly enhance the visual appeal of your content and make it more engaging for your audience. Here are some tips to help you effectively enhance background colors on your IG stories:
Choose Colors That Complement Your Brand or Aesthetic
Select background colors that align with your brand identity or the overall aesthetic you want to convey. Consistency in color choices can help create a cohesive and recognizable look for your Stories.
Use Color Gradients
Gradient backgrounds can add depth and visual interest to your Stories. Instagram offers built-in gradient backgrounds, or you can create your own using design tools like Canva or Adobe Spark.
Utilize Color Filters
Instagram provides a range of color filters that can enhance the overall mood and tone of your Stories. Try applying filters that enhance or alter the background color to create a unique and eye-catching effect.
Consider Using Patterns or Textures
Incorporating patterns or textures into your background can add depth and visual interest. Look for patterns or textures that complement your content and enhance the overall aesthetic.
Maintain Consistency
To create a visually cohesive Instagram feed, try to maintain consistency in your background color choices across your Stories. This can help create a unified and aesthetically pleasing visual experience for your audience.
Conclusion
Enhancing background colors is a valuable technique for creating visually appealing and engaging content, especially on platforms like Instagram Stories. Tools like these make it easy to change background colors, allowing for seamless customization and personalization. It's important to maintain consistency with your brand or aesthetic, experiment with different color palettes, and utilize the features provided by Instagram, such as color filters, text, stickers, and patterns. Furthermore, paying attention to lighting and testing your designs on different devices ensures that your background colors appear as intended.