Top 5 Free OCR Software
LightPDF
LightPDF is a very useful free OCR program that can be used to convert JPG, PNG and PDF files to text. It has OCR function to convert PDF completely free of charge. It has the ability to recognize dozens of languages, including English, Spanish, German, French, Italian, Japanese and so on.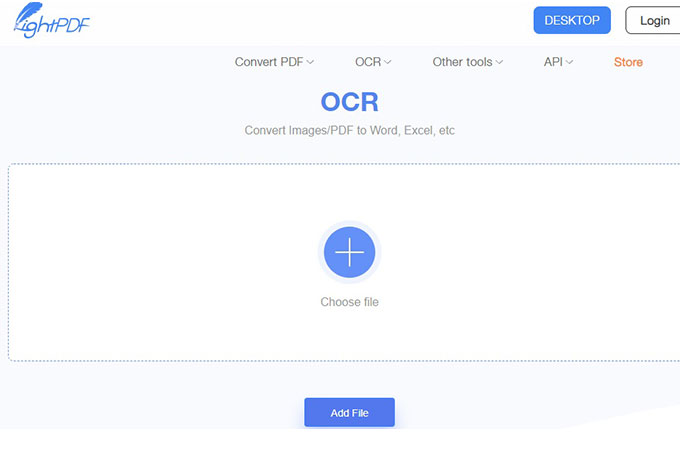 You don't need to download any runner or register an account, you just need to add your file to the page, select the language to recognize, click "Convert" and then you can download the converted file right away. It is probably the best OCR tool to convert PDF or image files into editable text.
ApowerPDF
Secondly, we recommend ApowerPDF. This is a multifunctional PDF program that offers OCR service that allows you to scan PDF files and convert them to an editable format.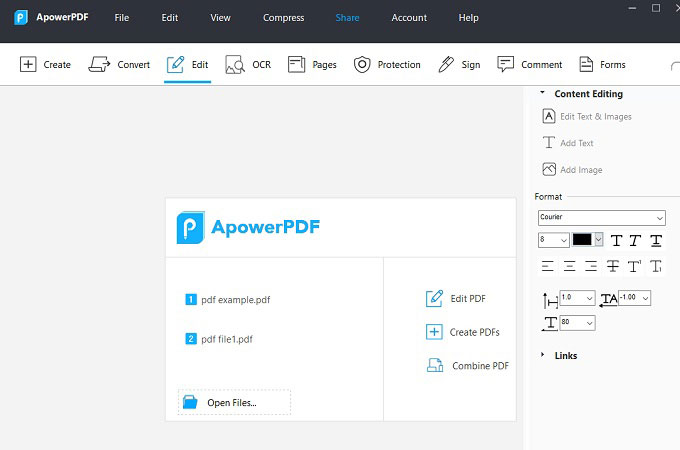 In addition, it can recognize numerous languages such as English, French, German, Italian, Korean, Japanese, and so on. Apart from that, users can change the page range where they can choose all pages or choose the pages they want to convert. With just a few clicks, your PDF file will be editable. It is perhaps the most complete OCR program.
i2OCR
i2OCR is a free OCR converter that can be run directly from your browser. It can recognize images in PNG, JPG, BMP, PBM, TIF, PPM, PGM, generating a text, PDF or Word file as output.

After extracting the text from the image, you can edit it using Google Docs or translate it using Google or Bing.
OCRConvert
OCRConvert.com can help you convert PDF, JPG and link to editable text. It is a lightweight OCR tool. You don't need to install anything, just upload your file, wait for the process and download the finished text.

As it is free, it does not allow you to upload files larger than 5mb. Also, it can only convert 5 files at a time.
NewOCR
NewOCR.com is a free OCR program that can analyze the text in your files and convert it into editable text. It supports these formats: JPEG, PNG, BMP, TIFF, GIF, PDF and more. There are no limitations to the number of files you can upload.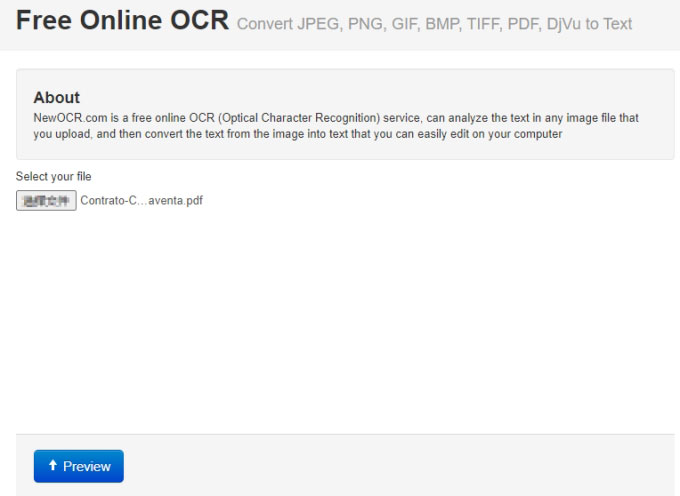 Although your photo has a very low quality, it can still help you recognize it. After converting the file, you can copy the text, download as a file, edit in Google Docs, translate via Google or Bing, or post to blogs.
Conclusion
It is very easy to use the 5 free OCR programs to extract text from your scanned documents. Either way, with these tools, you will no longer have to spend hours retyping these documents by hand. If you get other OCR programs that you find useful, please share them in the comments. Your feedback is always welcome.