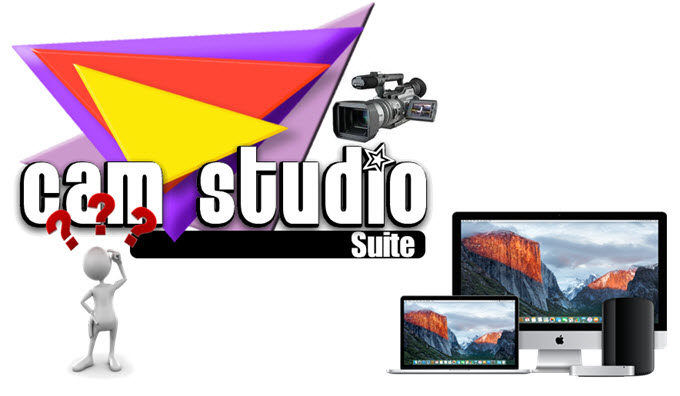 When it comes to the most popular screen recorder in user's mind, many people will come up with Camstudio at the first time. Exactly, Camstudio has gained great appreciation due to its outstanding features in screen capturing aspect. For instance, it can record all screen activity together with audio track at the same time. Moreover, thanks to its built-in SWF creator that makes files lightweight yet high quality, Camstudio-produced videos are streaming friendly. However, there is no version of Camstudio for Mac since it is an exclusive windows application.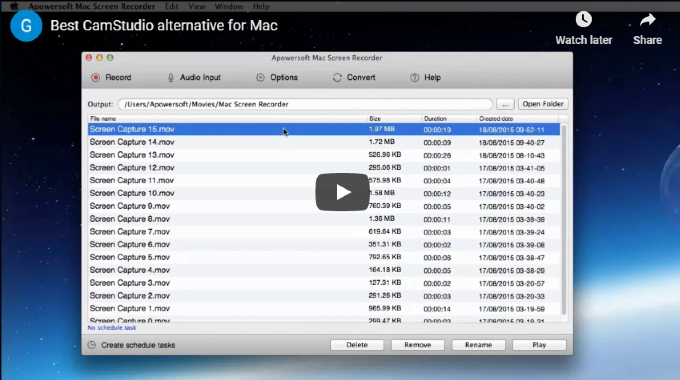 How to Use Camstudio for Mac to Record Screen
Features of Camstudio
Create demonstration videos for applications and programs.
Explain website features and functions.
Do video tutorials for classes and seminars.
Record video selling items as well as products.
Capture computer tricks and tips.
From recording software demonstrations to live video manipulations, you can all make them like a piece of cake by utilizing Camstudio. Amidst its powerful screen recording features, Camstudio has one drawback that it is not available for Apple users. This only means that searching for Camstudio download for Mac in the internet would probably bring hoax results.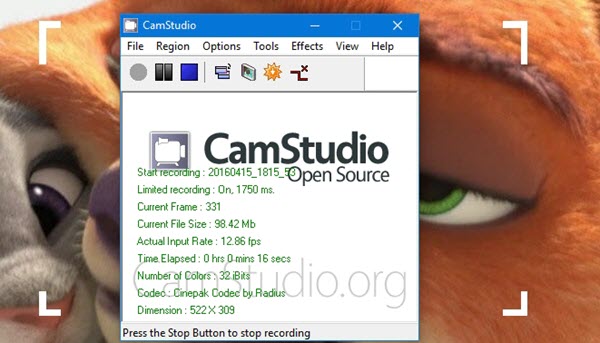 Luckily, there is one great Camstudio alternative for Mac that can do more things than the former, which is called Apowersoft Mac Screen Recorder. To know more details, continue reading on this article.
Apowersoft Mac Screen Recorder
Beyond its ability to record screen activity as well as sounds, it can do more than just screen capturing. It is equipped with different features such as task scheduler and video converter for producing high quality videos. This Camstudio alternative running on Mac has the following benefits, some of which are but not limited to: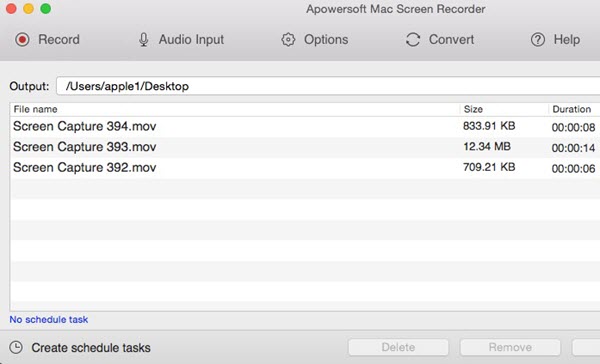 You can record things happening on your Mac. Anything that is displayed on your screen can be captured in high quality.
Not only can you record different on-screen activities but also do the same for audio parts. You have an option from system sound to external microphone for better audio output.
Recording webcam videos is possible with this Camstudio for Mac software.
Create scheduled recordings according to your time availability, giving you utmost freedom and convenience.
Convert videos into different types such as MP4, AVI, 3GP, FLV, MKV, SWF, MPEG and other popular formats for future playback.
How to Use Apowersoft Mac Screen Recorder (Alternative of Camstudio Recorder on Mac)
1
Before recording any screen activity, click "Options" and personalize settings according to your needs. Select video quality from least to best, choose the right audio source from system sound to microphone, and customize keyboard hotkeys.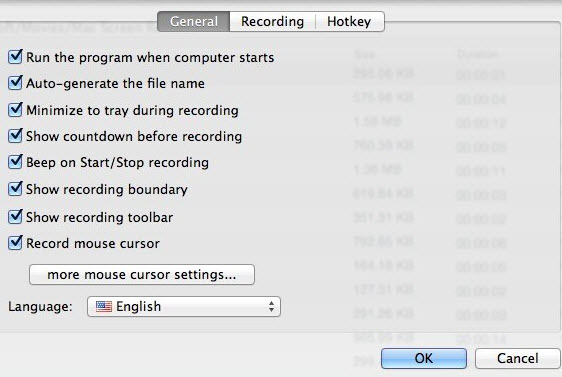 2
Choose the mode of "Region", "Full screen" or "Web camera" for screen recording. It will begin recording screen immediately when you click "Full screen" or "Web Camera". If you choose "Region", a grid line will appear and you can adjust it by dragging the recording frame then press "OK" button on the control bar.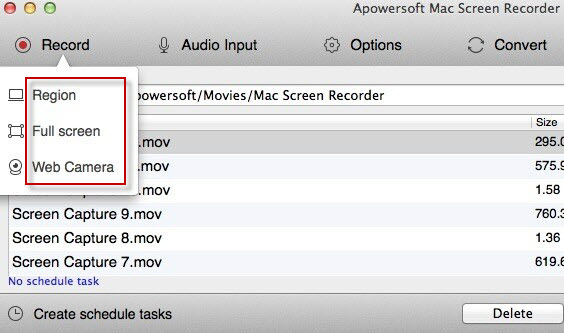 Tips: While recording, click the camera icon below if you want to add picture-in video.
3
Click "Stop" button to finish recording, and the video will be saved in your disk. After that, the program will automatically open the recorded video for playing once recording is over.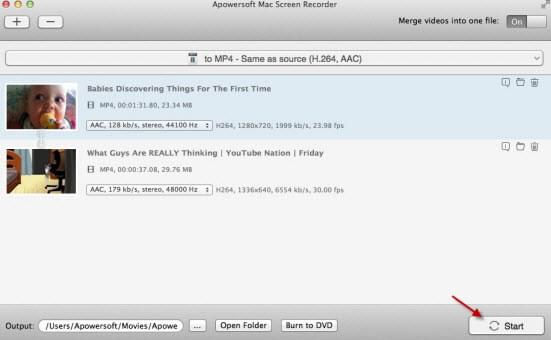 Clearly Apowersoft Mac Screen Recorder, just like Camstudio for Mac, works much better on Mac. With this tool you can use its dominant features to capture everything you want on your Mac, including El Capitan. It will never be difficult to capture your Mac screen, and you can make a stunning video for education, business or entertainment like a breeze.