Best 4 Tools Red Eye Remover
Eye Color Studio (Android)
User's rating: 4.1
System requirements: 4.0.3 and up
File size: 28M
If you are looking for the best red eye remover app on your Android, you can get Eye Color Studio from the Google Play Store. With the help of this app, you can easily change the red eye effect into natural color. It offers 150 eye colors, as well as photo-realistic effects, opacity, adjustments on brightness and contrast, etc. Not only can you remove the red eye effect, but you can also create your own eye color. The best of it is you can use it for free.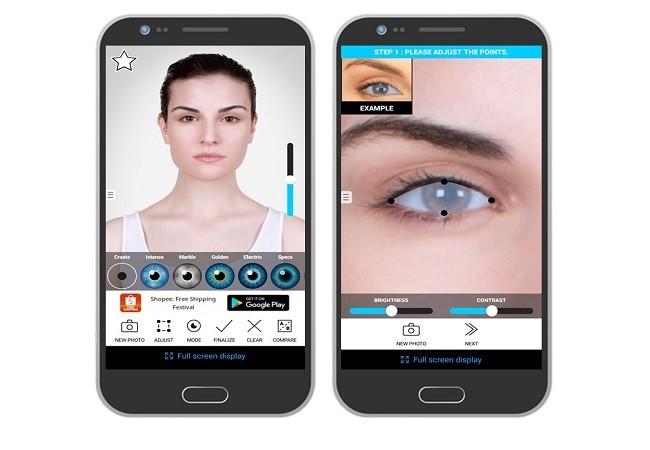 Pros:
It is easy to use.
Users can create their designs with the options.
Cons:
Some functions require payment.
Adobe Photoshop Express (iOS)
User's rating: 4.8
System requirements: iOS 11.2 or later
File size: 217.4 MB
Adobe Photoshop Express is the best free red eye remover app for iOS users. This app is undeniably one of the famous programs because of the amazing functions it offers to users. You can use the removal of red eyes and lighted spots to get rid of the red eye. Aside from that, you can make edits for your photo to make it attractive by using other available photo editing functions.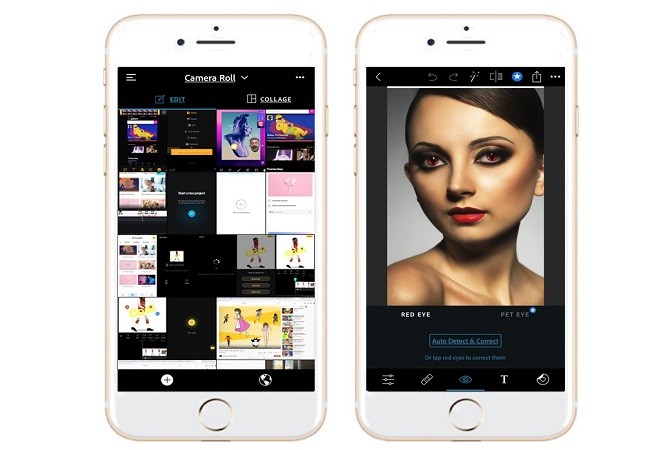 Pros:
Offers a good set of tools for basic photo editing.
It is completely free.
Cons:
Needs time to learn about.
Fotor (Online)
Another best red eye remover that you can use online is Red Eye Remover from Fotor. In just simple steps, you can fix the red-eye completely free. It also has premium functions for beautifying your eyes, such as mascara, eye tint and eye pop. Besides that, Fotor also provides a complete set of tools to edit your photo. You can finetune, add effect, frames, stickers, text to your photos.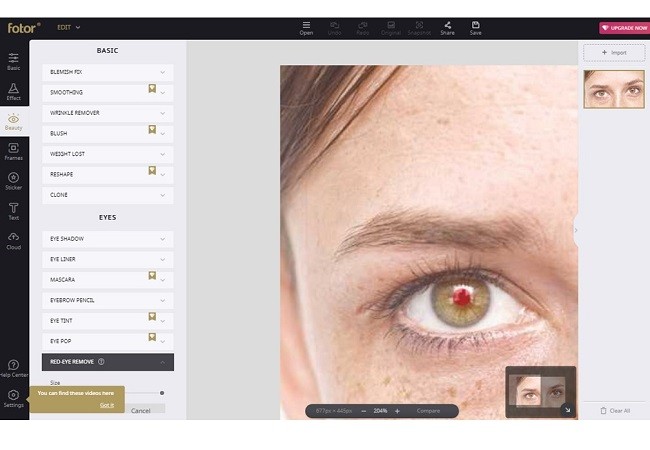 Pros:
It offers basic and advanced editing functions.
User-friendly and easy to use program.
Cons:
PaintShop Pro (Desktop)
Corel PaintShop Pro is a desktop program that has an excellent photo-editing function which can be used as a free red eye remover. By using its functions, including red eye tool, size of red-eye control, and other related tools, your red-eye can be changed it to natural look. Aside from removing annoying red-eye effect, you can use other amazing features it offers to create a beautiful image, including color variation, size, zoom, and many more.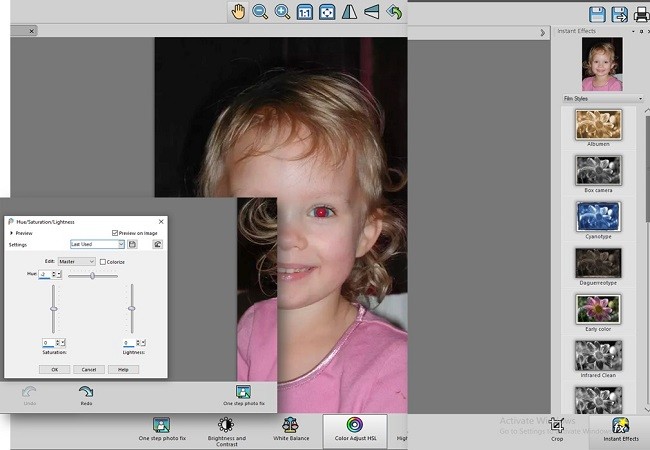 Pros:
Offers powerful effects and editing tools.
Useful tutorials are available.
Cons:
It works only on Windows.
Conclusion
All of the aforementioned tools offer basic editing features, in addition to removing the red eye effect. You can just choose the one that you want to try and let us know in the comments how you think of them. Other best red eye remover are also welcome to share here.