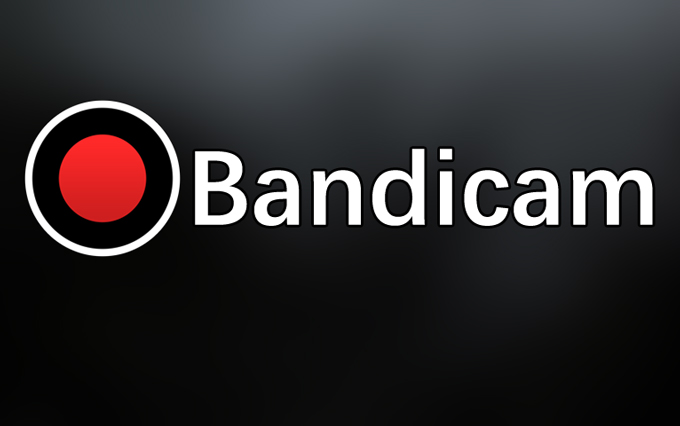 For many gamers, computer programmers, video tutorial fanatics, educational gurus and average PC users, recording computer screen activity is indeed essential. It provides real time usage and mirrors exact events happening on your PC. With the help of screen capturing software such as Bandicam, it makes the whole process of computer screen recording not just easy but moreover straightforward. Check out this quick Bandicam review below.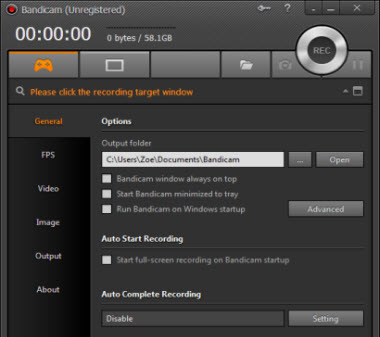 Bandicam is a dedicated desktop, video and game screen recorder. It can capture anything that is happening on your computer screen may it be games, videos, streaming clips, music, webcam and all others. Equipped with advance hardware accelerator and encoder, it provides a flawless and smooth video recording. This tool can even grab videos at HD resolution with an option to capture full or selected parts of the screen.
However not everything with it is deemed to be amazing, it has its own share of disadvantages. One major flaw of Bandicam is that it is not 100% free. Even though you can use trial version, but the unregistered version could only record 10 minutes of video. Moreover, there is a watermark shown on top of the recorded video. Additionally, reports of Bandicam recording audios in very low quality with frequent lags force users to look for Bandicam alternative.
If you are not satisfied with the performance of Bandicam or simply looking for best alternatives, worry no more because tons of screen recording software are easily obtainable online. Keep reading to discover them.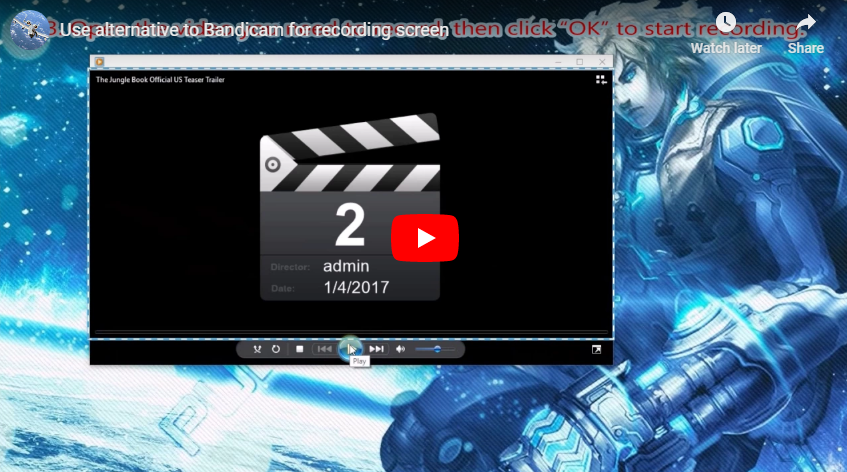 Top Five Programs like Bandicam for Windows
1. Apowersoft Screen Recorder Pro
If you are looking for a simple to use yet powerful program that can record PC screen activity, Apowersoft Screen Recorder Pro is what you need best. It can be used to record PC screen and web camera without time limit, capture system and microphone sound, take screenshots. Besides, it also enables you to create schedule tasks for recording screen at a certain time. Once recordings are done, it even supports uploading recorded videos to YouTube or FTP for sharing.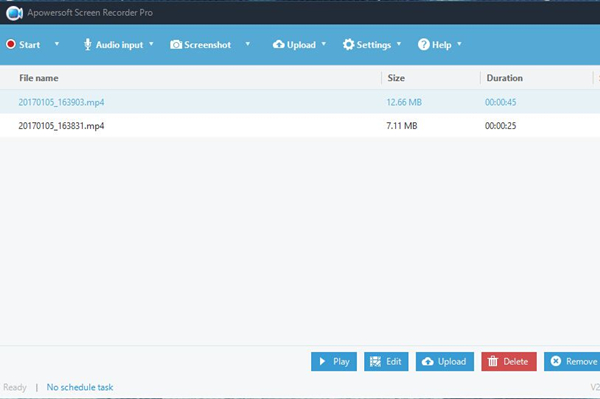 To use this screen recorder, you can download it and follow the steps below:
Launch the program and configure the settings as you desire. You can select "Options" from the drop-down menu of "Settings" to make advanced settings.
Click "Audio Input" tab to select the audio input source you need
Tap "Start/Record" to choose the recording model you prefer, and then adjust the recording area.
Click "OK" to start recording, while recording you can make or erase annotations, click red stop button to finish.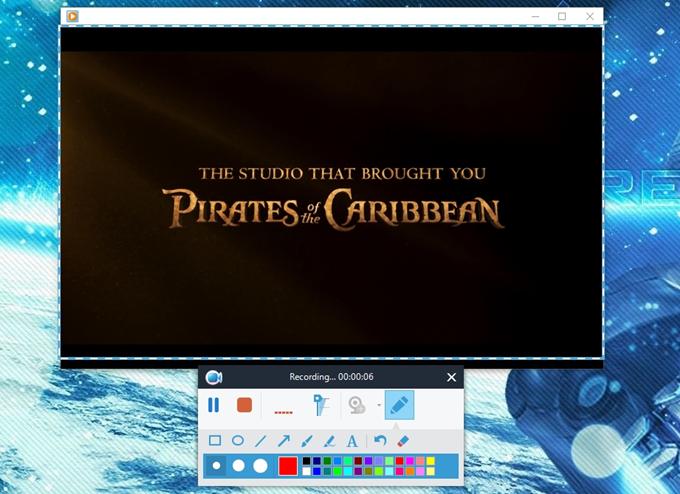 The videos will be saved automatically, you can play, edit, upload and delete them.
For your convenience, this software also provides a free web-based version which also allows for recording screen activity with different audio input. To use it, you can go to the webpage of this online version and then click "Start Recording" button to launch it.
2. Capture Fox
Instead of using dedicated screen recording programs or online capturing tools, Firefox fanatics can use browser add-ons such as Capture Fox to record both audio and PC screen activity. It is a free and lightweight browser utility that can grab screen activity as well as audio coming from external sources such as Microphone.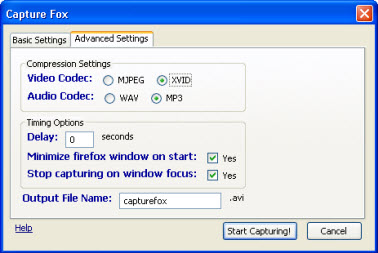 Comparing to other programs like Bandicam, Capture Fox cannot record system sound. It is possible with the operating system XP but you need to tweak the application just to make it work. And obviously, Chrome and Internet Explorer users will never get to enjoy this tool for the reason that Capture Fox is exclusive only to Firefox.
3. Jing
Different from all others, Jing is more of an online sharing tool rather than a devoted screen capturing software. You can also edit the captured region inserting texts, lines, arrows, pictures, captions or highlight parts depending on your needs. With it, you can easily record audio but you can only record sounds from microphone.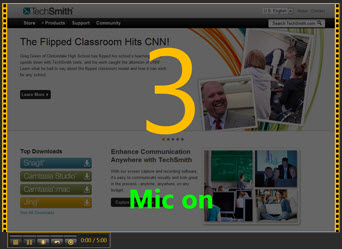 Jing is a good Bandicam alternative, but just like the former, video recording is very limited. You can only record five minutes of videos, no more and no less. On the other hand, sharing grabbed images or videos with Jing is easy.
4. CamStudio
If there is one free and overly discussed PC screen recorder known worldwide, it would be none other than CamStudio. This program can record computer screen, streaming videos, playing music, streaming audios, games and all others very effectively. Other features of CamStudio include picture-in-picture, screen captions, video annotation, lossless codecs, ability to compress files and totally free with no restriction.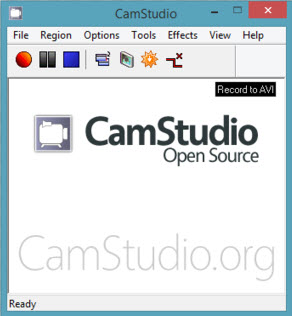 Although it's great and 100% freeware, this alternative to Bandicam is complicated to set-up. CamStudio is not for beginners or users with very little knowledge when it comes to screen recording technical details. Additionally, it offers a low frame rate and recurs bugs with SWF videos.
5. Webinaria
Webinaria is a free screen recording software that can grab streaming videos, capture PC screen activity, record audios, webcams and more with no limitations or restrictions. Compare to other applications, images or videos that grabbed with Webinaria doesn't have watermark. You could also publish your work online by simply clicking the "publish" and "share" tab.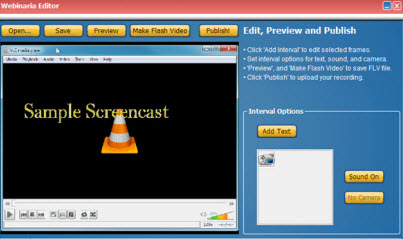 The major flaw of it lies on the fact that using it consumes too much memory on your PC. This indeed results to lags therefore poor performance of the software. It is equally hard to play around and technical skills are needed if you want to take full advantage of its features.
Best Bandicam Alternative for Mac
The above Bandicam review and related software all run under Windows platform. Users on the other hand should never be envious because there is a Mac program that runs just like Bandicam, actually even better than the original.
The Apowersoft Mac Screen Recorder is an integrated tool which can record screen and webcams with system sound and microphone audio, it can also create scheduled tasks, upload videos to YouTube and FTP, convert video format and publish files. The tool is compatible with various video formats and works with the latest macOS Sierra.